How to Give an Outstanding Radio Interview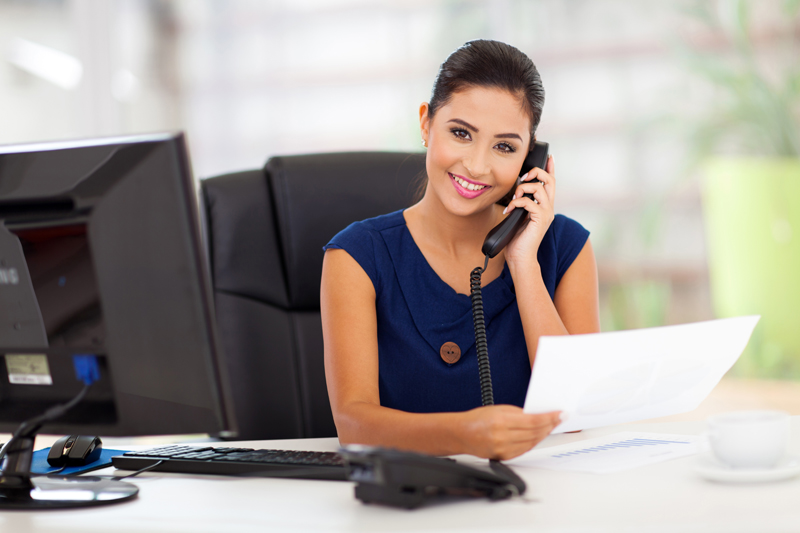 As a guest you have two audiences to impress at the same time; the host and the listeners. To give an outstanding interview, you have to wow both.
Thanks to the power and reach of the internet, getting your business featured on the radio is easier than ever. Potential customers and clients from around the world can hear you talk about your unique product or service.
Online radio shows such as those featured on
Blog Talk Radio
invite you as the guest to share your valuable wisdom, information product or service. As I said, it's fairly easy to be invited onto a radio program, the question is: will you give a home run interview that ends with an invitation to return again?
As a guest, you want to give a memorable interview that engages the audience and causes the host to invite you back again and again.
Be On Time
The first and most important step to wow the show host is to SHOW UP ON TIME! I can't stress this enough. Most radio shows are on a schedule. If your interview is scheduled for 10:00, show up no later than five minutes before (even earlier if you are doing an in person interview). Don't make the show host worry and wonder if you are going to arrive. It creates stressful energy that will affect how your interview flows. If you are running late, call ahead of time or send a message, via email, text or through your assistant.
Address Your Host by Name (The Right Name)
I'm Jordan Mercedes, most of my guests have no problem figuring out that Jordan is my first name, even though I have two names that could either be first or last names. I've been called the wrong name throughout an interview, and it's a bit akward. The easy way to work this out is to do your homework and be prepared. Visit the host's website, read their bio, have your assistant clarify her name and if the name is a bit tricky, write it down and have it on a card in front of you.
Make Each Interview Special
Sending out interview questions ahead of time is great, as long as you don't send everyone the same questions. Make each interview special by telling different stories or giving different examples. This way, if someone listens to several interviews that you've given, they will all offer a unique suprise.
Shine
You've been invited on the show to shine. Share your stories, give examples, and give action items that the audience can use to make their lives better, solve a problem, make money or build a great relationship. The host will love it if the interview flows easily without her having to pull information out of you.
The No Pitch, Pitch
Let's face it; you are there to pitch your product or service. However, unless you are on an infomercial, make your pitch a non-pitch and mention your product in an easy conversational manner.
Here's an example:
Bad Pitch:
"Jordan, at my tire shop we have a special of four tires for $399.00, these are all weather tires that will help to keep you safe no matter what the conditions and if you buy them today we will give you an additional 10% off. Our tires are the best bargain in town; if you buy today we will even give you a cup of premium coffee while you wait…"
Outstanding Pitch:
"Jordan, we've found that many accidents can be avoided by making sure that your car tires are in good shape. We offer a monthly Stay Safe special. We are particularly fond of moms who travel with their kids back and forth to school and events day in and day out. The Stay Safe program gives them affordable purchase options and we even throw in a few discounts. Our service area has a home work station where kids can do their homework while the car is serviced and mom can enjoy a premium cup of coffee. We care about the whole family."
With the second pitch, you sound great, you've shown yourself to be a caring service provider in a very natural way and the host feels that she has just introduced her audience to a fabulous resource.
Be Polite
It's hard for the host if you make her work too hard to get information out of you, and it's equally difficult if you are like a runaway train that doesn't stop to give the host a moment to comment. Be a superstar by paying attention and pausing to allow interaction.
Give Your Contact Information
At the end of the interview, let the listeners know that they can find out more about you at your website and give the website address.
Bottom Line
You are a valued resource for the show that you are on. You're the expert, educator and focus for the time of the interview. Relax and have fun, be generous and share your knowledge and experience. I can't stress this enough; shine and be fabulous! These are just a few things that will keep you on the top of the list for radio, television and print media.
Jordan Mercedes is the Founder/Host of ThriveInBalance.Com, and Thrive Connect Radio. She interviews authors, coaches and lifestyle professionals with the focus on helping others create order, find balance and live passionate lives.
You Should Also Read:
Thrive In Balance


Related Articles
Editor's Picks Articles
Top Ten Articles
Previous Features
Site Map





Content copyright © 2022 by Jordan Mercedes. All rights reserved.
This content was written by Jordan Mercedes. If you wish to use this content in any manner, you need written permission. Contact Jordan Mercedes for details.