The Hanged Man Tarot Card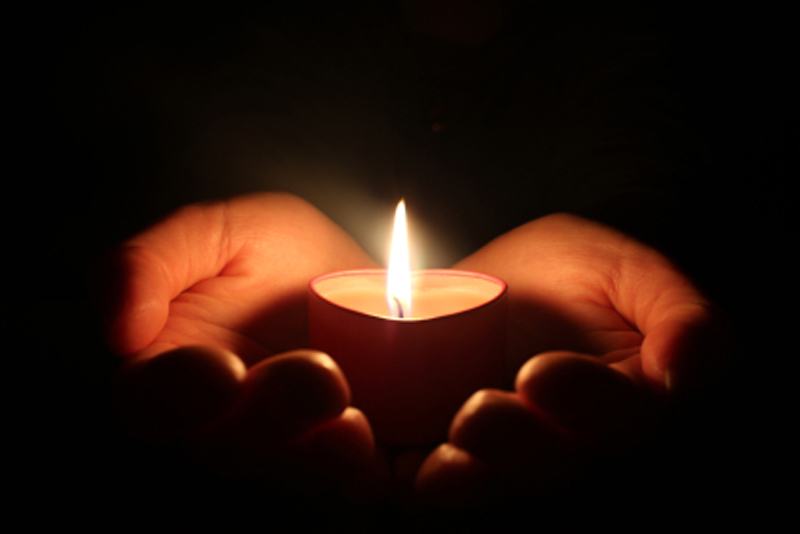 As the snow continues to fall upon the Land of Tarot, the Fool and his little dog Wisdom leave Lady Justine, the oracle of Justice behind them. They walk along the winding pathway that leads deeper into the forest of Shadow. The Fool must pass through this Forest in order to find the City of Light on the other side.

As they round a corner, the Fool sees a curious sight. There is a man hanging by his foot, upside down in a tree. He is wearing red pants, representing human passion, a blue tunic that shows that he is knowledgeable, and yellow shoes, which designate his spiritual nature. Around his head is a halo of light, suggesting his connection to a higher power.

The Fool moves closer and sees that the man's eyes are closed and he looks quite serene and comfortable hanging there. One leg is in a noose tied to the tree and the other leg is bent at the knee and behind the first. And, his hands are clasped behind his back.

The Fool stands and stares and wonders what he should do. His first instinct is to join with the man and find out what he is feeling. But, after his experience in the Wheel of Fortune and his chat with Justice, he knows this in not an option. His second thought is that he should wake the man and ask him if he would like to be set free. However, that would be interfering in the man's process, and the man definitely does not appear to be struggling against his bonds.

So, after more than a bit of indecision, the Fool shakes his head and moves forward again along the pathway.

Suddenly, he finds himself suspended upside down in a tree tethered by his leg. He hasn't once wondered how or why the Hanged Man is hanging upside down, but now he understands. There are rope traps along the pathway and he is now firmly trapped in one!

Hanging upside down, shaken and afraid, the Fool has no idea what to do next. His little dog is barking and jumping below him as the Fool starts to wildly struggle against the rope that is binding his leg. He twists and turns to no avail, and eventually is just too exhausted to do anything but just hang there.

A voice drifts into his consciousness and he realizes it is the man that is hanging in the nearby tree speaking to him.

"Be calm," the man says. "Relax and don't struggle. Just stay in the moment and allow the solution to come to you when you are ready to accept the answer."

The Fool does as he is bidden and simply lets go of the situation. He relaxes his mind and his body and just hangs there in silent suspension. He feels his worries drifting away, and the tension in his body letting go. He closes his eyes.

After a time, the answer comes unbidden to his mind. He bends at his waist, grabs his leg and works his way upward. His fingers find the rope, and wrapping his hands around the branch above it, he pulls himself upward. With both hands on the branch, he levers his body upward until he is hanging over the branch. He reaches down and unties the knot, and lowers himself to the ground. He is free.

He looks over to thank the Hanged Man, but the man once again appears to be either asleep or in deep meditation. The Fool rubs his ankle and sits for a moment to reorient himself to being upright once again. He has learned that sometimes the best solution is just to relax into a situation, suspend all thought, and just wait until something happens.

If the Hanged Man shows up in your cards, he is telling you to wait and see. Suspend all ideas, beliefs, preconceived notions, and thoughts. Allow the answer to the situation you are facing to come to you. Don't force it, just relax and allow it to drift into your mind. Let life surprise and amaze you.

The Fool shakes his hands and stamps his feet and continues forward once again.






















Related Articles
Editor's Picks Articles
Top Ten Articles
Previous Features
Site Map





Content copyright © 2022 by Linda J. Paul. All rights reserved.
This content was written by Linda J. Paul. If you wish to use this content in any manner, you need written permission. Contact Linda J. Paul for details.