The Scone, A Tea Essential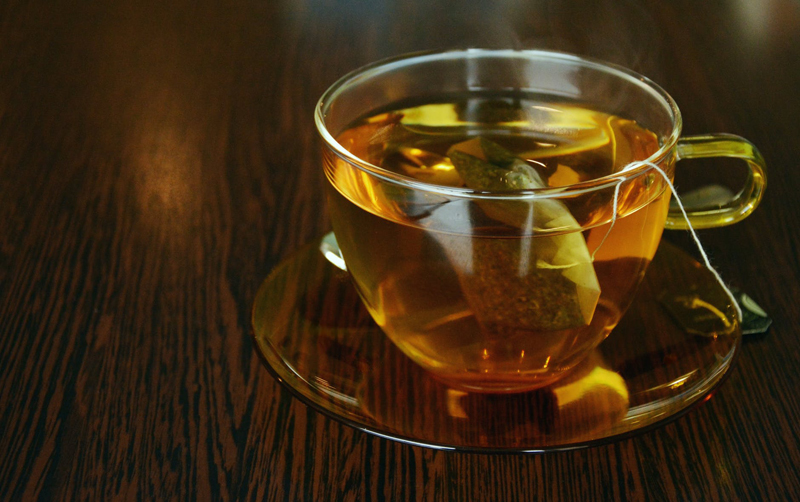 The Scone, A Tea Essential

What is a scone? Is a scone a light fixture that hangs on a wall? Is a scone a type of rock? No, a scone is no either of these. A scone is an essential part of many a tea table or dessert tray. It is a "quick bread" that to an American would resemble a great American biscuit.

Here is a brief history of the scone. No one is absolutely sure in which country the actual scone recipe originated, nor is anyone quite sure where the name sconce actually derives from either!

There are three countries who would "lay claim" to the scone. In fact, each of these countries have the scone ingrained into their societies. These countries of which I speak are Ireland, England, and Scotland. Most people think that the scone comes from the country of Scotland. Because of a legend that is often "passed down" to children is the story that a Welsh or Scottish King who once sat upon a large stone as he was crowned. This stone went on to be named the Stone of Destiny. Thereafter, all the next kings were crowned upon that stone. It is said that the little "biscuits" that the Scotish made resembled the rock that the Welsh kings sat upon. And the legend was born! The earliest report makes mention of a sconce around the year 1500.

The original scones were made over an open fire on a griddle type pan. The scones were not individual rounds, they were originally made as one large round and then individually cut. Today scones can be made in a myriad of ways. The scones can be made into rounds, squares, diamond shaped, or hand-rolled rounds.

Scones are a sweet dessert or a savory biscuit that is served as part of a main meal. A scone can be a part of a breakfast or a snack at tea.

England's Anna, who was the Duchess of Bedford made tea and sweet breads quite fashionable. It was said that the duchess had a staff of many servants and the servants passed on stories that the duchess would get faint and want a snack each day precisely at four o'clock. She ordered her servants to bring her tea and scones every day! This created somewhat of a ferver and a "tea time" tradition was born and still continues today.

The Irish went on to create scones that were very similar to that of the very famous Irish Soda Bread. These Irish Soda scones were created with the soda not with yeast. And the Irish enjoyed the scones with tea as well. While each nationality enjoys their scone with many flavors of old, scones today can be made with fruits, chocolate chips, and nuts. There are very many variations of the simple scone recipe.

I'd like to pass along a seasonal recipe for Autumn. I hope that you will enjoy this simple pumpkin scone recipe.

Pumpkin Sconce

Here is what you will need: First Preheat your oven to 425 degrees.
1C all purpose flour
1C cake flour
1/2t baking powder
1/3 C pumpkin puree
6T butter (can substitute magarine)
1/2t salt
½ t cinnamon
½ t nutmeg
1t vanilla
¼ t all spice
1/4t ginger
1/3 C heavy cream
6T Brown sugar

Here is what to do:

First thing take the 6T of butter and slice this into pats of butter. Place this into frig. or freezer. Next take a baking sheet and either grease this or line it with parchment. Taking a large bowl now combine the flours, baking powder,all spices and salt. Place this also in refrig.

In another bowl, combine the pumpkin,heavy cream,brown sugar,and the vanilla. Taking a whisk-whisk quickly for a few moments. Taking out the cold butter and the dry mix, cut butter into the dry mix. You can use a pastry blender or your hands. Stop when it is coarse and crumbly. If you like to add fruits (say raisins)now is the time to do this. Now taking the liquid mixture ad this directly to the dry mixture. Mix together until moistened through. Now taking the entire dough, turn out onto the counter top to knead. This will be sticky.

Finally pat dough into a circle. Cut (I use floured rim of drinking glass) into circles that approximately 1" thick or less. Place them on cookie sheet about 2" apart. Bake the scones for about 15 minutes. Each scones should be light golden brown.

* One can serve these with or without icing. Can use ready-made or can make your own. To make a cinnamon flavored icing: (very simple to make)
Mix 1C powdered sugar, 2 T of milk, and a small teaspoon of cinnamon (such as ¼-1/2 t)
And there you have it! Drizzle sweetly over the top of your scone.

Many chain coffeehouses and tea houses carry their own versions of the pumpkin scone.

Welcome Autumn in by grabbing a great cup of tea and a wonderful tasting pumpkin scone. Enjoy!



Related Articles
Editor's Picks Articles
Top Ten Articles
Previous Features
Site Map





Content copyright © 2021 by Mary Caliendo. All rights reserved.
This content was written by Mary Caliendo. If you wish to use this content in any manner, you need written permission. Contact Mary Caliendo for details.