Interview - Ana Kefr - Fifth installment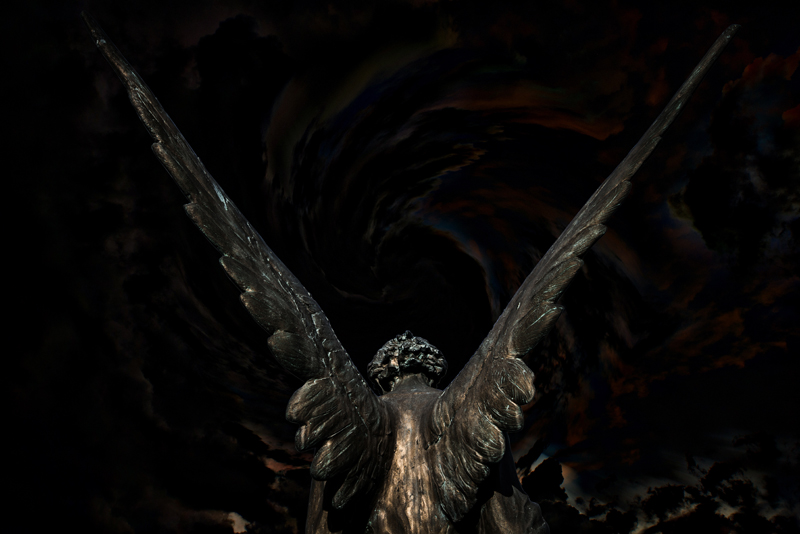 Morley: Some of the inspiration behind "The Giant Who Had No Heart in His Body" is apparently taken from a Norwegian fairy-tale. Can you explain what it means and how it connected with you?

Rhiis:
"The Giant Who Had No Heart in His Body" is, lyrically, the most obscure song on "Volume 1." I tend to go through book-binges - for one month, I'll read dozens of books on one subject and then, the next month, switch off to something entirely different. I wrote "Giant..." during a binge on world fairytales, inspired by mythologist Joseph Campbell's idea that the central figures in mythology are archetypes of the human condition, patterns that reflect truths about our personal self-discovery. Approaching "The Giant Who Had No Heart in His Body" as a parable, I saw within its symbols the struggle between tradition and the evolving lives of human beings. The Giant, to me, became a symbol of control - the collective voices of authority that attempt to shape us throughout our lives, detrimental to our freedom, dictating what is appropriate to feel and think and be. His lack of heart, though, seemed to imply that control and tradition, established in the remote past for reasons no longer valid to the human condition, are heartless because we now merely mirror the moralities of our precursors without understanding why, as parrots mimic human words without understanding their meaning. Using the symbols of the story, and other archetypes, I am exploring the idea that true personal liberation, while desirable, may be impossible because of the nature of the human animal. Exploring this theme gives an interesting glimpse at the so-called "free will" that our society and legal systems hinge upon. In the end, the murderer has not chosen to be what they are any more than I have chosen to be born, or to be drawn and repelled by the things I am helplessly given to. We cannot wash away the stain left by even being born into society, and it is in this sense that we are delivered from the cradle into slavery.
Morley: "Takeover" is about religious extremism. What in particular did you want to address with this song?

Rhiis:
At the time I wrote the lyrics to "Takeover," I was reading George Orwell's dystopian "Nineteen Eighty-Four" for the umpteenth time. This book just might be the best piece of fiction on the planet, and its ability to be nearly prophetic is what makes it such a compelling and terrifying read. "Takeover" is an obvious address towards religious extremism, but in a way it also can be applied to any senseless, illogical ideology. Orwell's nightmare vision of the future rings fairly true and real, and I wanted to discuss his ideas as they apply to what we witness in the world today. From the topics of censorship, faith as an instinct towards totalitarianism, the sexual repression inherent within "Ingsoc" relating to religious repression of the sexual impulse, the violence of righteousness, and the willing acceptance of lies as a substitute for truth, "Nineteen Eighty-Four" is so damned good that, if you haven't read it, I recommend reading it three times in a row. Each time, you will retrieve something new (and probably disturbing).
Morley: What is that American military radio transmission between "Takeover" and "Branded by Black Water"?

Rhiis:
The radio transmission is the dialogue between air traffic control and other pilots during the United Airlines Flight 93 hijacking on September 11th, 2001. On this flight, the passengers realized what was intended by the hijackers, so they took over the aircraft.
Morley: "Branded by Black Water" is less than complimentary about the American government. Were you against the Iraq invasion from the get-go or just as the "weapons of mass destructions" were not produced as promised.

Rhiis:
To answer your question, I'm against war in general, but I'm not a pacifist. There comes a point - like in the midst of the Holocaust (which horrifyingly derives from the Greek holokauston, meaning "a whole burnt sacrificial offering to God") - where sitting silently on your hands and watching the world crumble and roast is the equivalent of personally murdering entire nations of people.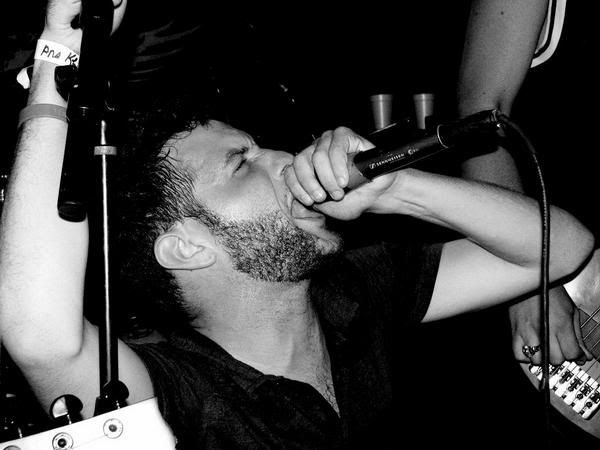 It is difficult to draw the line where violence might be necessary (as opposed to diplomacy), and I'm not quite willing to put that line out there because I'm not sure if it is ever necessary. So long as we resort to caveman tactics, competing to always carry the biggest club in our hands, we will never move beyond our primitivity.
Don't get me wrong - I'm not an anti-American American, I'm just not a fan of lies peddled to the public. Recollection: I'm living in Egypt, and reading the news. In "fair and balanced" American media, a report is issued: a building in Palestine, housing known terrorists, has been obliterated by a bomb, leaving the "terrorists" splattered all over the earth. Curious to learn more, I find that every other source shows a wedding party - children and infants, women and grandmothers, men and grandfathers, families and friends - bombed. The heavenly white of the bridal dress was tattered and covered with the gore of an innocent husband's head.
No small wonder that the Bush administration called Al-Jazeera the "mouthpiece of Bin Laden" - Al-Jazeera was showing the truth. I would never make the claim that America is corrupt to the core. However, her politicians certainly are. Speaking on the virtues of liberty and justice and then, once given office, passing laws under the guise of "patriotism" to put a vice on liberty and justice - that is just foul.
See below for the next part of this 7-part interview.
You Should Also Read:
Next (sixth) installment of Ana Kefr interview
Ana Kefr website


Related Articles
Editor's Picks Articles
Top Ten Articles
Previous Features
Site Map





Content copyright © 2023 by Morley Seaver. All rights reserved.
This content was written by Morley Seaver. If you wish to use this content in any manner, you need written permission. Contact Morley Seaver for details.