Interview - Ana Kefr - Sixth installment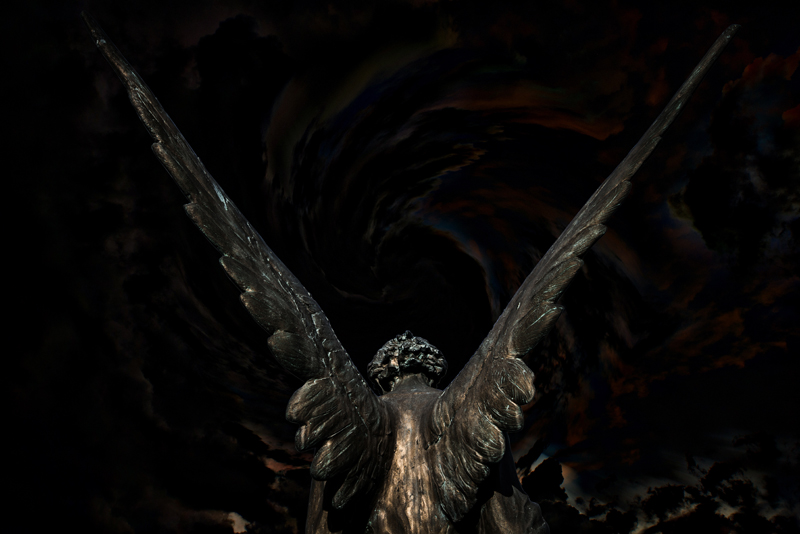 Morley: What can you tell us about the following songs, musically speaking – either what the song is about or something interesting that happened while writing / recording:

"The Day that Guilt Turned White":

Trent:
There are a lot of cool aspects to this song. To start with, the bulk of the guitar riffs came from when Bryce first picked up a guitar and started f*cking around with it. Very non-traditional patterns and a total non-theory-based song is what it mostly is - I think that's what I like so much about playing it. Also, the siren during the "Mother nature wants another casino..." line was adapted into the song when we played a small show in Los Angeles a month before recording. Rhiis' megaphone malfunctioned and the siren blared throughout the whole song. We thought it sounded pretty rad and made it fit into the song. Lastly, the lyrics really hit you dead-on. All I have to really say is that if someone opposes any of the lyrics of the song, they might be a prime example of what the song is speaking against.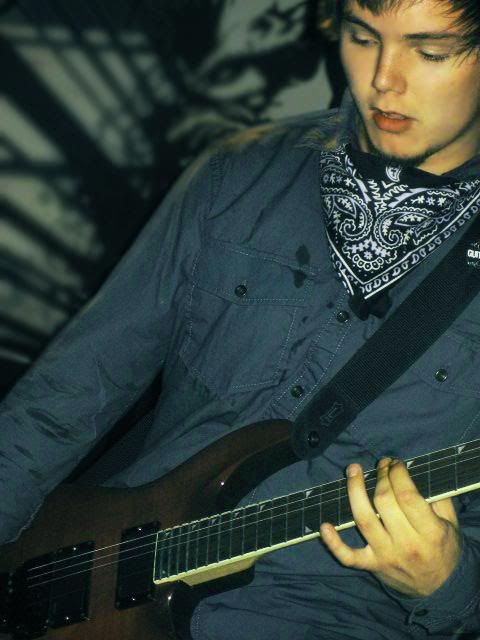 T.ruthless:

Bryce:
"T.ruthless" was a very fun song to write. It was the first song we had written that had the drive and speed that it has. Trent came up with a bulk of the guitar pieces for that song and brought them to me one day, we spent a good few hours working on arrangement. At the next practice, we showed it to Kyle and Rhiis and, since then, it has been one of our favorite songs to perform. And I get to use my tambourine!
"Feed a PETA Member to a Starving Child in Africa"

Kyle:
"Feed a..." was originally not a song in itself for "Volume 1." It was the end of "The Day that Guilt Turned White" when it was first created but, while in the studio, it was officially decided that, yes, it's meant to be a big "f*ck you, human scum and sh*t!"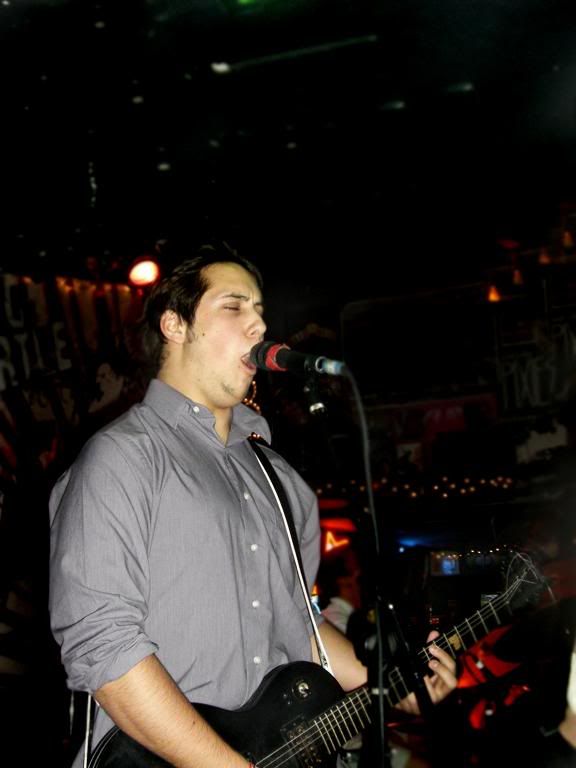 "Avenue of the Queen"

Trent:
"Avenue of the Queen" is one of the top favorites, from what I hear from a lot of people. I think that it ties with "The Orchid" in so many ways; you can't like one without the other. What I found awesome about this song is that we weren't originally going to put it on the album. After pre-production, we felt that a song that we were originally going to put on "Volume 1" didn't fit and that we needed to put something better in its place, something sick as f*ck. "Avenue..." was the last song we had written (and a slight hint of what is to come in the future) and we knew that it had to make the cut. When we finished mixing and mastering this song, the sound engineer laid back in his chair and listened to the song about 3 times in a row with his headphones on. I believe that he said that it "takes me into another world when I close my eyes and sink into the entirety of the song." To me, that was very impressive and I am proud for that to have happened.
"Takeover":

Bryce:
"Takeover" is almost an Ana Kefr poster-child. The day I first met Kyle, he played a few songs he had previously written but none really caught my attention until he played "Takeover." It was the first song this band wrote together, and it has stuck with us strong the whole way.
"The Giant Who Had No Heart in His Body":

Kyle:
"The Giant" came to me in a dream and said, "Today, you will wake up and write an epic song" (haha). Some of it came through bits and pieces of a song I had been working on, but it grew into something beautiful, with a surprising hint of pop-alternative-twisted-to-metal flair in the verses.
"Branded by Black Water":

Trent:
This song is a good favorite of mine. "Branded..." is one of the songs that Kyle and I had written back in the day, before we met Bryce and Rhiis, and it hasn't changed much since we originally wrote it with the exception of arrangement. I enjoy this song because it has an awesome drive and sick-ass beats that make you move. I can't help but rock out when we play it. Also, this song has me do some back-ups, a couple of solo vocal lines. This creates a bit of nervousness and a challenge, which I like. This is another classic Ana-Kefr-pushing-the-bill with the line "Out in the oilfields, the bodies are burning. Out in the oilfields we lost our humanity." I have really grown to like the touchy subjects that most people are afraid to speak out on.
"The Orchid":

Bryce:
"The Orchid" is a transformer of a song. When we first wrote it, it was much shorter and contained a few parts that ended up being cut. Kyle, Rhiis and I originally started writing this song and, when we brought it to Trent, he put in his ideas and added his leads and solo pieces. It took us a good month or so to finish writing this song.
"Defiant We Stand":

Kyle:
This is our work-out song!
See below for the next part of this 7-part interview!
You Should Also Read:
Seventh installment of this interview
Ana Kefr website


Related Articles
Editor's Picks Articles
Top Ten Articles
Previous Features
Site Map





Content copyright © 2022 by Morley Seaver. All rights reserved.
This content was written by Morley Seaver. If you wish to use this content in any manner, you need written permission. Contact Morley Seaver for details.