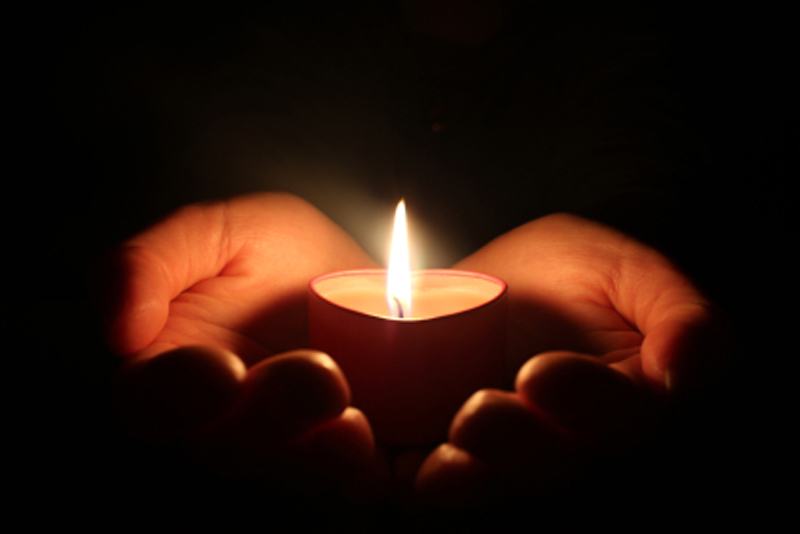 The old healer sits pondering his life experiences in the Land of Cups. Above his head on his mantle are a nine Cups. These are the awards and symbols of recognition regarding his healing abilities.

He has had a good, rich, and abundant life. He has traveled far and learned much. And, he is still an active member of his community. The young female healer has become his student, partner and friend. He was quite sad when the young male healer left to pursue other pathways, but he of all people understood wanderlust.

He found that now he was much more content to just stay at home and watch the passersby from the comfort of the rocking chair on his porch. He loves the routines of his day and really doesn't feel the urge to get involved in the process of the day to day healing responsibilities of his village.

His reverie is rudely interrupted as the young female healer bursts through his front door. She quite loudly and emphatically expresses her opinion of his lack of interest and involvement as a healer and mentor.

At first he feels hurt and angry. But, as she continues her tirade, he realizes that she is quite right. He is resting on past laurels without doing the work involved to keep the practice going which he had worked so hard to build.

He apologizes to his young female protege and shakes off his complacency. As he walks through the village he realizes that he needs these people in his life on a daily basis as much as they need him.

If the Nine of Cups appears in your reading, it is telling you to be proud of your past accomplishments. Hard work and dedication pays off in terms of self confidence and abundance. But, also realize that you can't always rest of the laurels of the past. Keeping busy, sharing knowledge, and setting goals for yourself is a big part of staying alert, aware and engaged in life well into old age.

So, keep those awards, trophies and certificates on the mantel, but don't allow them to collect dust. Remember what they truly represent and that it was the appreciation and respect of those who bestowed them upon you that made them possible in the first place.


Related Articles
Editor's Picks Articles
Top Ten Articles
Previous Features
Site Map





Content copyright © 2022 by Linda J. Paul. All rights reserved.
This content was written by Linda J. Paul. If you wish to use this content in any manner, you need written permission. Contact Linda J. Paul for details.