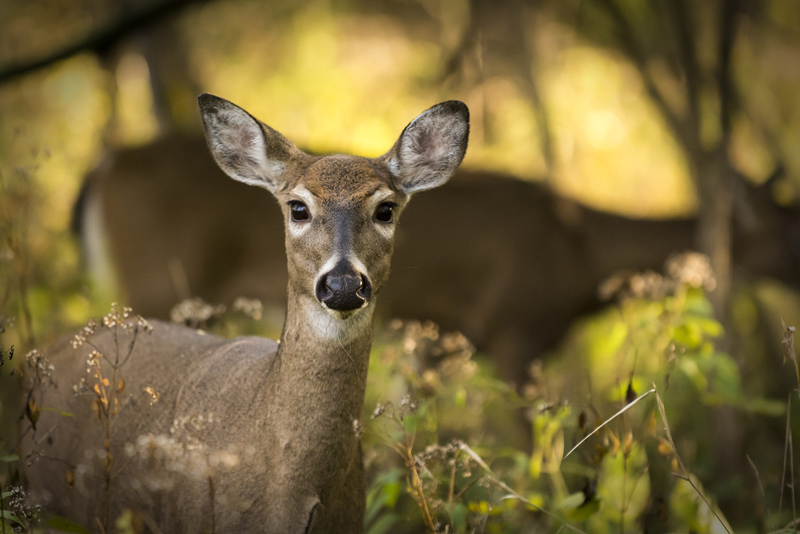 I know when I think of hunting, trapping never comes to mind. Trapping fur bearing animals such as raccoon, beaver and mink has been a time honored tradition in Canada and the United States. Trappers were instrumental in mapping routes from the east coast to the west. Trapping, or as it is referred to more commonly now, Furbearing, is one of Kansas' most under-utilized natural resources. Seasons help to control animal numbers and keep livestock damage down as well as providing rural participants with fur, meat and income. It is often considered only a hobby; a recreational pastime. Yet, unlike Hunting the cultural and social importance of the activity is hard to describe. Fur harvesting helps create an appreciation and respect for a group of species that are thought by most to be vermin, pests, or problem animals.

There are many benefits to fur harvesting that you may not be aware of. Some of these are: reducing animal numbers. Most furbearers produce more young then their habitat can support which quickly leads to overpopulation of an area. Overpopulation leads to the spread of disease and parasitism. Harvesting also helps to avoid environmental damage by the overabundant wildlife. And the fees charged for education courses, licenses and tags raise funds used to study populations of species and helps us to provide appropriate habitat and replacement habitat when necessary.

In Kansas there are six families of species that encompass legal harvestable animals, these include: beaver, badger, bobcat, red fox, swift fox, grey fox, mink, muskrat, opossum, raccoon, stripped skunk, least weasel, long-tailed weasel, and coyote. Although coyote is not classified as a furbearer in Kansas, it is often monitored and controlled as if it were.

Legal equipment to harvest furbearers in Kansas is: firearms (accept fully automatic), bow and arrow, crossbow, foot hold trap, body-gripping trap, box trap, cage, snare, colony trap, and dead falls. Furbearers and coyote may be taken at night , but artificial light like spotting including optics that project or amplify light are prohibited. Only hand-held battery operated flashlights, hat lamps, or hand-held lanterns may be used to take trapped furbearers. Calls, baits, lures and decoys are also legal.

Just as with hunting, there are specific laws a fur harvester must abide by to legally take animals in Kansas. Obtaining the correct licenses, bag limits, possession periods, and land owner permission are just a few general topics. Dens, nests and feed beds are all illegal areas to set traps and harvest animals. It is also illegal to destroy or damage these areas.

Furbearer seasons run roughly mid-November till mid-February. A fur dealer's license is required to buy and sell furs in most states, including Kansas. Live, wild furbearers and coyotes may not be sold or purchased in Kansas. A fur harvester's license is required to hunt, trap, and pursue furbearers or to sell the pelts. If harvesting coyote with a firearm, only a current Kansas state hunting license is required. And anyone born on or before July 1, 1966 must complete the fur harvesting education course offered by the Kansas department of wildlife and parks before harvesting fur on lands other than their own. There are two ways to do this, take an instructor led course which are held periodically across the state. Or take the free online course. A grade of 84%or higher is required to pass the online course.

Best Management Practices , known as BMP has helped to ensure regulations and restrictions that protect the small animal's welfare. Through BMP traps are tested and modified for safety; demonstrating moderate to low injury 70% of the time, selectivity; limiting risk of non-fur animal capture with increasing desired furbearer capture, and practicality; cost, ease of use, transport, storage, reliability, and life span of the trap. Traps are also safety evaluated for use in public places.

For current information on Best Management Practices and trapping regulations go to www.fishwildlife.org/furbearer.html.




Related Articles
Editor's Picks Articles
Top Ten Articles
Previous Features
Site Map





Content copyright © 2022 by MaryBeth Crabb. All rights reserved.
This content was written by MaryBeth Crabb. If you wish to use this content in any manner, you need written permission. Contact MaryBeth Crabb for details.