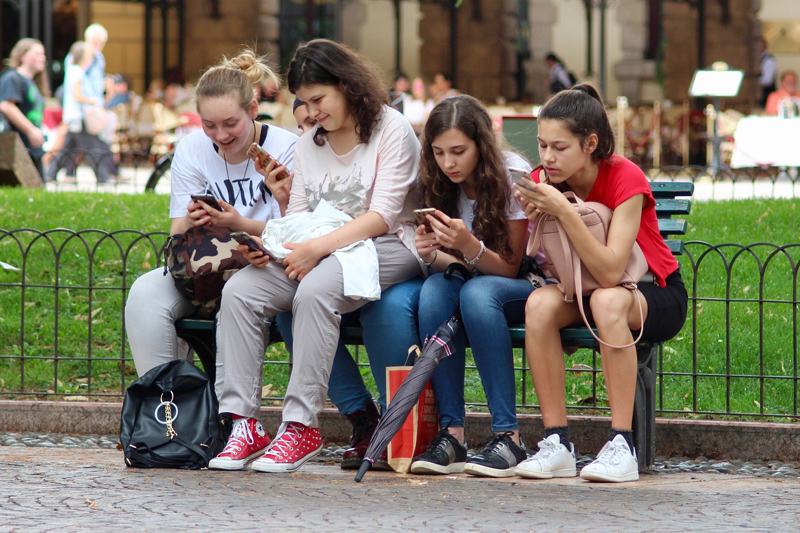 Talk about the ultimate mobile game for mature gamers who love the Sopranos and Godfather series. Grand Theft Auto Liberty City Stories is the perfect game for the PSP.
Let me say again - this is a MATURE game. There is sex, there is swearing, there is a LOT of violence. Anybody who buys this game for their 8 year old is making a grave mistake. It really bothers me a lot when people buy adult games for kids and say "Oh I didn't know". It clearly says right on the box. There are a TON of adult gamers out there, and we like mature games, just like we like R rated movies. These games aren't meant for kids. They are made exactly the way us adults like them - full of adult situations.
That being taken care of, this is an *incredible* game. Let's start with the gameplay. It's hard to even imagine, looking at say a DS or GameBoy game, that any handheld could produce gameplay like this. You have a fully detailed, fully laid out cityscape. You can drive down any road, walk around amongst the people, watch the rain and sun and fog roll in. The storyline is great. The missions are great. Heck, even the sidegames are great. There are hidden packages to find, rankings to achieve, races to run, you name it. You could play this for months.
The graphics are spellbindingly beautiful. It's hard to believe this is a handheld game. You get rain falling down around your car as it careens past easily identifiable stores on a road, while pedestrians stroll down the sidewalks. From shooting tasks, to driving races, to handling a number of other situations, the graphics draw you into this world.
Let's talk about audio. There is a great selection of "radio stations" to listen to as you drive around. The voice acting really draws you into the story, to relate to the various characters involved. I've always loved the audio on the GTA games, and this is no exception.
Yes, this game requires a 2.0 update to run. The update is INCLUDED ON THE DISK. Anybody who has trouble finding it must be missing some basic computer skills. It's right on the main disk menu when you put the disk into the system. It's free, it's included, it's easy.
I can't say enough good things about this game. Let me try to figure out some down sides. Hmmm, well it's on a small screen. Heck, that's the whole point, that it's on a portable system. When I go on trips, I can bring it along with me. I think that's fantastic, to have a GTA system to bring on the plane or bus. I *did* find the storyline in general to be on the annoying side, truth be told. I really liked the original GTA3 storyline where you were a valued employee moving up in the ranks due to your skill. I found it frustrating in this one to play in essence an "uppity jerk" who is constantly put down either by his own mob buddies or his mom or other people. It didn't make the game nearly as enjoyable for me. This is my leisure time after all, to endulge in fun dreams. My fun dream isn't of being berated and harassed. That being said, the mom in the Sopranos always drove me completely insane too. You have to give a writer the leeway to write his own story, and if that's what he wants to write, you go with it.
This is a must-own game. It's a game for ADULTS. But it's a game with epic scope, great graphics, and great gameplay. Highly, highly recommended.
Liberty City Story Walkthrough
Buy Grand Theft Auto Liberty City Stories from Amazon.com


Editor's Picks Articles
Top Ten Articles
Previous Features
Site Map



Follow @lisavideogames
Tweet





Content copyright © 2022 by Lisa Shea. All rights reserved.
This content was written by Lisa Shea. If you wish to use this content in any manner, you need written permission. Contact Lisa Shea for details.