Thanksgiving Without Your Child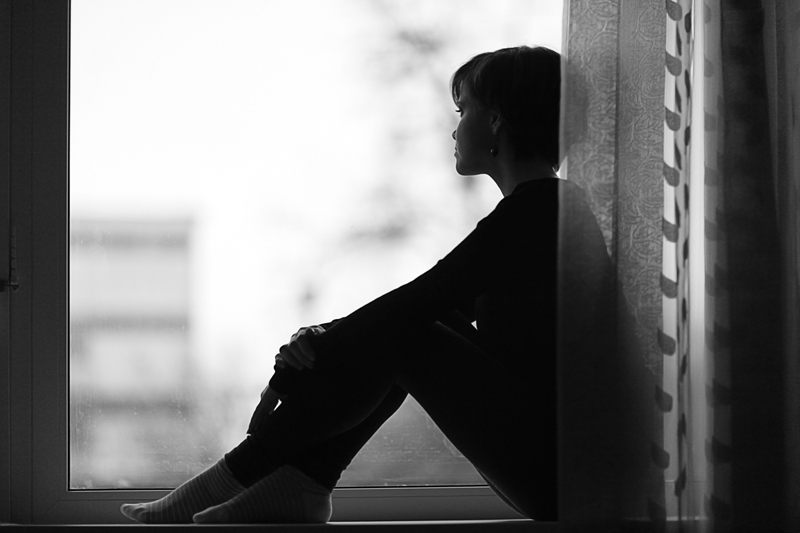 This year will be our second Thanksgiving holiday without our daughter. The first Thanksgiving after she died is a complete blur of which I have no memory. It was a day clouded in shock, just like most of the first year after your child dies.
This year, with the shock having worn off, leaves us feeling raw and mainly unthankful. The loss of a child brings such unrelenting pain and anguish that it feels impossible to be thankful for anything. In fact, I think the Thanksgiving holiday can be a cold reminder of just how ungrateful we feel and how angry and hurt we really are. How can I possibly feel even the slightest amount of gratitude? My child has died.
Having endured thus far, I have become proficient in the field of survival. And so in order for me not to slide down the path of absolute hatred and bitterness, I am trying, with all my might to find something good in something, anything. Otherwise, I think I might perish in a pool of self-pity. So this year, I hope to turn around some of the pain by embracing my daughter and trying to make her more "present" in my heart and in my thoughts. But how is the question.
I think it's very important to do what is best for us right now, not try to please others. So often we feel obligated to do what everyone else is doing or what everyone else expects us to do, particularly around the holidays. We have to take care of our own needs and respect our own feelings so that we can survive the day. In some situations, this isn't easy to do and some compromises might need to be made but we have to do our best to take care of ourselves. Here are a few ideas that we might try.
First, we need to modify our plans this year and not repeat the traditional way we spent the holiday. We can alter our plans completely, partially or just subtly, whichever works best for us. For example, we looked into going away for the holiday with our 6 year old. Maybe a hotel with an indoor pool or a place with a theme park. This would allow us to change up our normal, traditional plans completely. Or perhaps we want to stay home and just ignore the fact that it's Thanksgiving and order pizza. Ultimately, we think we will go to a friend's home and have a meal together. They have children for our daughter to play with and make her day fun. We enjoy their company and know that we don't have to shy away from our feelings around them so when we feel emotional or sad, it's ok. Most importantly, it will be a place where we can talk about our daughter and make her feel a little bit more present. It will be a safe place.
It has been suggested to us to start a new tradition with your family or friends and begin a journal of memories about your child. Everyone can write something in the journal and then it could be read aloud while everyone is around the table. It could be a substitute for saying 'grace' or not. Either way, it would be a positive way to show gratitude for having this dear child in our lives. Perhaps it would be a step toward honoring the life rather than grieving the death.
Another idea offered to us is to take a walk together as a family and see the beauty of nature that surrounds you. Look for your child's favorite flower or critter. Observe the clouds and their varied shapes; maybe you'll see a shape of something your child loved, like a fish or a dog. As you walk you can share memories of your child.
No matter what your choices are for this holiday season, there will be pain and sadness. That can't be avoided. But perhaps we will begin to weave together a few small threads of hope and gratitude that will carry us forward for another day.
May a melancholy smile pass over your lips as your begin your journey back to hope. We love our children and are grateful for their lives with us.
A website has been established in our daughter's name. Please click here for more information about our mission.

FriendsofAine.com - Aine Marie Phillips
Visit The Compassionate Friends and find a local chapter closest to you at:

The Compassionate Friends


Related Articles
Editor's Picks Articles
Top Ten Articles
Previous Features
Site Map





Content copyright © 2022 by Christine Phillips. All rights reserved.
This content was written by Christine Phillips. If you wish to use this content in any manner, you need written permission. Contact Christine Phillips for details.