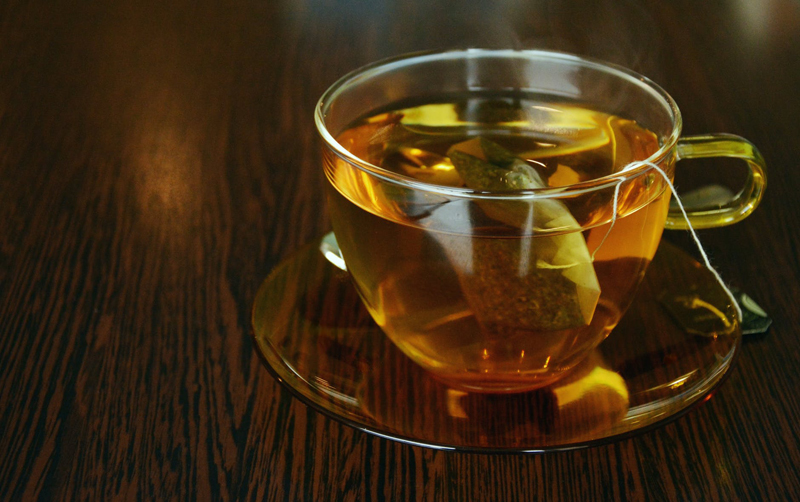 Host a "Thankful Tea"

With the autumn season here and the Thanksgiving holiday is just around the corner, why not relax with your friends, family, or favorite group; why not host a tea?

Your tea will be different, and your tea may become the talk of the town; perhaps one that your area neighbors will be grateful to attend. Hosting a "Thankful Tea" will be one where gifts of acts of kindness for others will be the highlight of your menu.

Here are a couple of ideas that you can use to help others while you and your guests can enjoy quality time together relaxing. Your "thankful tea" can be as original as you yourself are. This tea is one that can extend to a year-round celebration, where your giving theme is always on the menu as a big part of it. In fact, since your guests are together for your "thankful tea" you could also be planning the next one!

First create your guest list. Keep your guest list somewhat small; say ten or less, to help you keep the costs down. This will ensure that the host will not be over-burdened in a tough economy.

Now pick your "thankful" theme. You are the host, pick a theme or group that can truly benefit from your acts of giving such as a local food pantry, toys for tot's type program, or "adopt" a local area needy family to name just a few.

Many organizations have drop-off boxes, or doorstep pick ups, plan your "thankful tea" around these pick-ups for example. Another idea is to scan the local area newspaper- perhaps the issue highlights a family befallen on medical hardship, or a disaster struck leaving an entire family homeless. No one wants to hear of others suffering during the holidays or any other time during the year for that matter. Sometimes just giving a bit can make all the difference in the world to some.

Once you have picked your "thankful tea" theme, on your invitation be sure to be clear that the "Thankful Tea" may require your guest to bring non-perishable food items to create a holiday dinner for a family, or bring new toys for girls and boys to be donated to the local women's shelter, or children's wing in a local hospital (please always check first to make sure their guidelines are followed- no one wants to hear that your heart-felt donations would not be accepted). Your "thankful tea" guests will feel really good about giving to others during a time of need, and your guests can feel that they are making a real difference.

Here are a few suggestions for an Autumn/Harvest menu that are tasty and fill our need for comfort foods.

During the cooler/winter months hearty dishes can be served. Don't forget if you are not serving squash or anything pumpkin make sure your tables are dressed in a cornucopia of them! (This will fill us using our visual senses) Also warm up your tables by filling them with different lighted candles. (Visual and sense of smell) This prompts our "homey" feelings. (Longing for family) Your tables will set the mood. Use reds, and yellows and browns in your napkins and place settings. Set pinecones in a basket for another natural touch.

How about these menu ideas:

Turkey sandwiches w/ relishes of chutney or cranberry
Egg salad sandwiches (spice them up a bit with horseradish)
Classic cucumber sandwiches
Julienne Salad w/Turkey & hard-boiled eggs
Spring Mix Salad w/ Slivered Almond and dried cranberries (add mandarin oranges)

Homemade Turkey Noodle soup (use mom's favorite recipe)
Seasonal fruit salad, melon tray, or apples and caramel dip

Zucchini bread (use grandmothers old recipe)
Pumpkin or Cranberry Quick Bread (quick, easy and available at most stores)

Cookie tray
Lemon Squares
Blondie Brownies
Cinnamon Crumble coffee cake (again easy, and available at most stores)

For your teas:

Be sure to serve full-bodies teas and always offer green tea. Make sure to have many pots available at all times, so as not to run out.
Orange and spice tea
Chai Teas
Assorted fruit herbals

With these ideas your "Thankful Tea" can serve so many things and many can benefit. Your guests could clean out their homes, and the donation will be one that will be reused, and recycled and your "Thankful Tea" will be a truly "green tea", or your "Thankful Tea" could delight a child in need of comfort and a gift on Christmas morning. The possibilities are endless for you and your guests. Have fun and enjoy your true acts of kindness this season.

Don't forget to let us all know how your "Thankful Tea" turned out. Have a great holiday season!



Related Articles
Editor's Picks Articles
Top Ten Articles
Previous Features
Site Map





Content copyright © 2021 by Mary Caliendo. All rights reserved.
This content was written by Mary Caliendo. If you wish to use this content in any manner, you need written permission. Contact Mary Caliendo for details.