Publishing A Holiday Newsletter or Ezine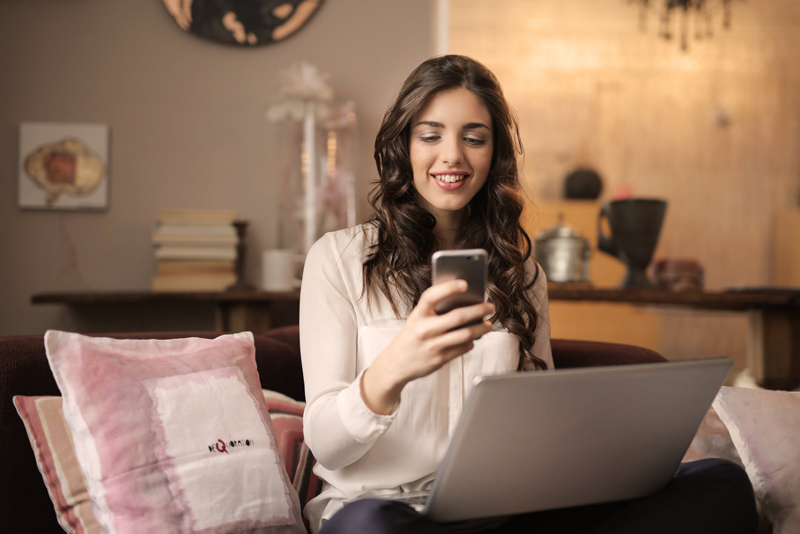 Do you publish a holiday newsletter or ezine during the Thanksgiving and Christmas holiday season? Do you continue to feed your audience bite size chunks of information, advice, or tips during this time?

Well, the major holiday shopping season is upon us. Some people have already completed their shopping and others are just starting their's. It's also time to consider a makeover for your ezine or newsletter to make them special just for the holidays. The makeover I am referring to is to turning your current newsletter or ezine into a holiday newsletter or ezine by re-structuring them to reflect the Thanksgiving and Christmas season.

Holiday ezines or newsletters covers the time period from the month of October to the January and everything in between. During this time people are actively looking, searching and planning for gifts and presents to give to others. There is so much that goes on during the Thanksgiving and Christmas holidays it's almost impossible to keep up. The pressure and stress to get more things done in a day, in addition to your daily activities, is doubled during this time. This is where your newsletter can benefit your readers as a reference tool.

If you can get the visitors and potential readers to your website hooked into receiving and reading your newsletter or ezine, then you have a great opportunity to become a resourceful source of information for them. So does your newsletter or ezine. This is your newsletter's or ezine's chance to offer them resourceful information, advice, and tips for the holiday season. In addition to your newsletter's regular features and evergreen content, consider adding some tidbits of wisdom or tips to surviving the holiday season. Share with your readers tips or advice of things you've done or used to make your life easier during the holidays.

Take time and share some of your own holiday traditions. Whether it be gift giving, menu and meal planning, as well as, arts and crafts that encourages participation from all family members. It isn't necessary to write a full fledge article or essay. Just a couple of profound sentences. You can choose to do an essay or article if that's what you want to do. Nothing here is written in stone. You adapt what is here to benefit you and your newsletter. You take what is here and adapt it to fit into your newsletter or ezine.

Depending on the type of newsletter you publish, consider looking outside the box or niche. Sometimes there are events, activities, and functions going on throughout the Thanksgiving and Christmas holiday season. Capitalize on these items. Use these to bring awareness to your readers of what's going on around town, state, community, or city. Thereby bringing more awareness and creating even more interest in your newsletter. Consider doing an interview with people who do special or extra-ordinary things in your town, community, state or city.

Many organizations and associations make special plans for celebrating the Thanksgiving and Christmas holidays. They are also the ones, organization and associations, who usually help those in need during the gift giving season of food and presents. Maybe you can help them by promoting their cause through your newsletter or ezine.

As mentioned above, this is a good way to making your newsletter a resource tool for your readers. By doing this you don't have to veer off the path of what your newsletter is about or the main subject or niche. You have regular content but this type of content, special holiday content, can be in the form of a tip, some advice about something, or a pearl of wisdom for someone to live by or see life. It can be listed under a miscellaneous section heading. You can even add another page to accommodate this specialized content. So by offering your readers information and content that is not inside the same box as the niche, you've created a resource for your readers. Make sure the content you offer, if definitely off topic, will be of value to them and their quality of life.

Thanksgiving and Christmas holidays run together because of the amount of shopping that takes place during the weekend after Thanksgiving. Some people try to get a head start on shopping by starting as early as July. If you are publishing a newsletter or ezine of any kind, you have a great opportunity to be the "go to" person to help them on their quest as they navigate through the Thanksgiving and Christmas holidays. You can help them to stay sane and focused. You can help them relieve stress and frustration by offering tips and advice that you've found to be of value to you during the holidays.

If your newsletter has not become a resource, then consider taking a little extra time during the holidays to make it so, for your readers. Then they will turn to you again and again when they want an expert's opinion on something that interests them.


Related Articles
Editor's Picks Articles
Top Ten Articles
Previous Features
Site Map



Follow @EzinesEditor
Tweet





Content copyright © 2022 by Grace D. Dooley. All rights reserved.
This content was written by Grace D. Dooley. If you wish to use this content in any manner, you need written permission. Contact Grace D. Dooley for details.