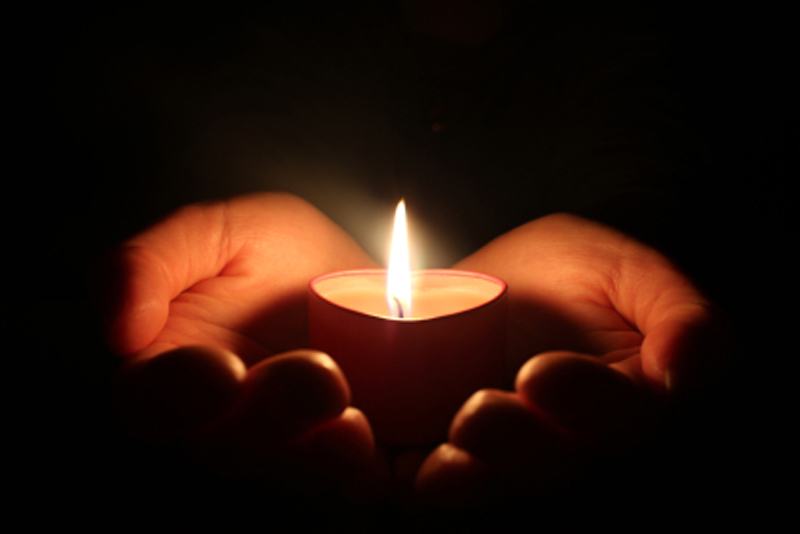 So far on his journey the Fool has met the Magician and the High Priestess, and discovered that he is alive, and that he has a past, present and future. He has learned about the natural world around him, and the inner world of his visions and dreams.

Still in a dreamy guise of the High Priestess, the Fool drifts into the realm of the Empress. And, in his/her own fashion, joins with and becomes the Empress.

The Empress is the Goddess of fertility and motherhood. She also represents the Earth Mother. The crown of stars she is wearing on her head symbolizes the connection the Empress has with the mystical and magical realm of the angels. She is in essence, the Mother Mary of Tarot.

She wears robes of white, suggesting purity of thought and purpose, but it is now sprinkled with pomegranates, which represent fertility. She is the eternal mother, nurturing, caring, and serene.

The Fool finds himself/herself sitting on a throne of luxurious red cushions, his blonde hair blowing in the gentle breezes. Behind him he hears the gentle rush of the water in the lakes and streams surrounding him. It is a beautiful summer day and the peak of harvest is upon the land, rich, fertile and abundant.

He is very pregnant, and feels his baby stirring in his womb. He smiles in awe and wonder as he places his hand upon his swollen stomach. Around him run dozens of children laughing and playing tag in the glowing sunlight.

The people come from far and near to speak with him about their concerns and health issues. And, he understands the healing abilities inherent in the teas and herbal mixtures he shares with them. He has the wisdom, instinct, and intuition he has learned in the past in order to offer sound and insightful wisdom to those in need of compassion and emotional healing.

The Fool has learned that there are other people in his world. He has learned how to interact, understand, and relate to other people's needs and issues. He understands what it is to be fully human.

Suddenly, he feels an intense pain in his lower abdomen and instinctively knows he is about to give birth. The women of his "clan" surround and soothe him, offering him sips of cool water and special teas to hasten his labor.

After a time, he feels the urge to push his child into the world. He bears down and after the intense pain passes, he hears a strange sound. It is his child crying. He feels the indescribable love that only a mother can feel for a child and once again feels the wetness of tears of joy upon his cheeks. The Fool feels unconditional love.

As he recuperates from his recent labor and birth, he sits in the sunlight nursing his child. And, for the first time, notices the small white dog at his feet. This small dog has been his constant companion since his journey began. She was there to grab his shirt and pull him back when he would have fallen off the cliff. She was there to sit and watch as he worked his magic as the Magician. She was there on his lap when he was dreaming as the High Priestess. And, now she was sleeping at the Fool's feet, protecting both him and his newborn baby.

The Fool reaches down a hand and gently strokes the dog's fur. "I shall name you Wisdom," the Fool says thoughtfully. Wisdom stirs in her sleep, feeling the touch of her beloved owners hand upon her fur. She smiles and then drifts back into her dream of running through waving fields of wheat under the full summer moon.

After a few years, the Fool knows it is time to move on once again. He starts back out on his journey, followed by his children, and with Wisdom trotting once again at his heels. "Where am I going now?" he muses.

When the High Priestess steps into your cards, be aware it is now the time to nurture your dreams, bringing them to full fruition. Give birth to new ideas, have compassion for yourself and others. And, listen to your intuitive wisdom when it comes to dealing with others issues and concerns. The Empress is not as much about dealing with self, as she is about dealing with others.




Related Articles
Editor's Picks Articles
Top Ten Articles
Previous Features
Site Map





Content copyright © 2022 by Linda J. Paul. All rights reserved.
This content was written by Linda J. Paul. If you wish to use this content in any manner, you need written permission. Contact Linda J. Paul for details.