Beware of the McHoliday Syndrome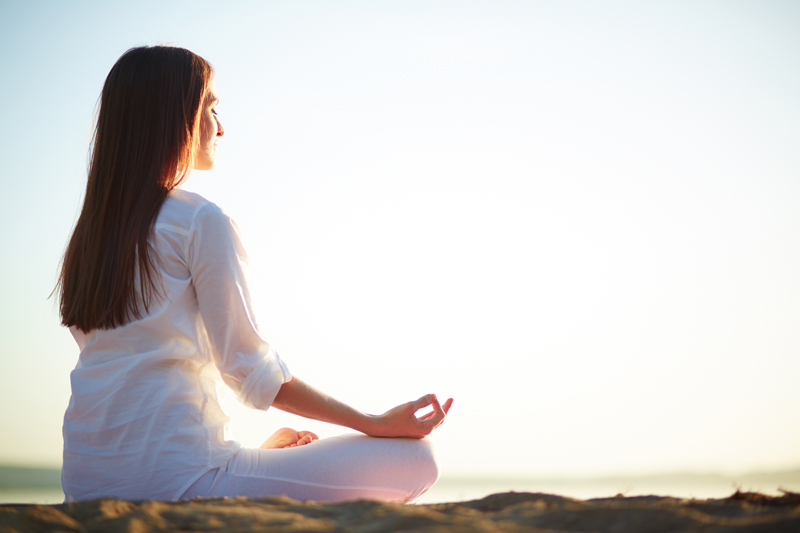 We have amazing imaginations for romance, friendship and happiness. In fact, we have been brought up to use "our head" which is the center of the imagination. However, when it comes to dealing with daily reality, our idealizations and quest for perfectionism will inevitably sabotage our happiness with unrealistic expectations. The holiday season sets us up for the McHoliday syndrome, a prefab happiness – a wonderful life for us all. As the holidays approach, we drive ourselves crazy looking for the perfect gift, preparing for the perfect dinner and trying to look perfect. It's time to turn the extraordinary into the ordinary.
Be aware that self-imposed internal stress steals your capacity to be your natural self, and speeds up your life, so that you can't sit still and must be constantly doing something to make things better for yourself and everyone else. You become impatient, indecisive and disempowered. You go to sleep dissatisfied. It's like you have lost yourself while there is someone out there who has stolen your
personality debit card
, withdrawing from all your accounts, stealing your time, energy and joy. This person is ruining your credit rating.
Make room for a more
reasonable happiness
. Shakespeare had a great strategy, "There is nothing either good or bad, but thinking makes it so."
Here are some tips to help:
Believe that you are worthy of love and respect. You don't have to get into debt with overspending or depleted by overdoing.
Slow down and create time every day to do what you love doing.

Clean out the clutter of your home environment. Depressive thoughts cling to clutter. Strip away the extraneous to see things more clearly and appreciate them.

Toss out the toxic sensitivity and you won't be hurt by friendly fire. You don't always have to be right, know everything and be validated for your accomplishments. Sometimes we just float aimlessly to percolate ideas.

Accept the fact that the people in your life can be plain ornery or at best difficult; accept that there is nothing you can do to change them except through your behavior. Ranting at someone rarely improves behavior and as you might already know, it fuels an argument. Acceptance precedes relief.

Cultivate empathy for yourself and others. You will enjoy people for who they are as opposed to who you want them to be.
---
For more information on managing your stress and reclaiming your life read my book,
Addicted to Stress: A Woman's 7 Step Program to Reclaim Joy and Spontaneity in Life
. To listen to archived radio shows with guest experts visit
Turn On Your Inner Light Radio Show