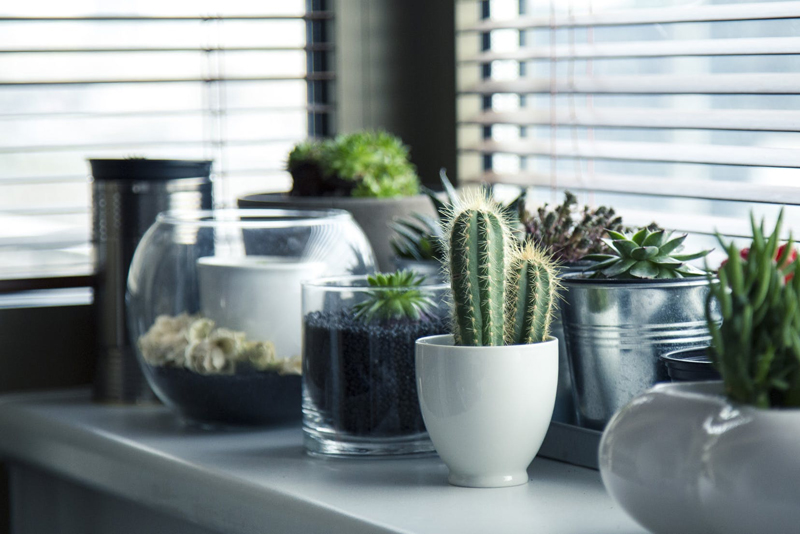 The Bird of Paradise Plant, Strelitzia reginae, is a distinctive tropical flowering plant that is truly captivating. The plant's name refers to the brilliant orange and blue flowers that look like origami birds nestled among the large leaves. Birds of Paradise are also found in a white variety (Strelitzia nicolai, or Strelitzia alba) that are just as beautiful, but in a more subdued fashion.

Birds of Paradise require lots of sunlight to bloom properly. For the best results, grow your Bird of Paradise where it will receive direct light for much of the day. Sunrooms are great, as are windows with a southern exposure (for those of us in the northern hemisphere). Better yet, summering the plant outdoors will produce the healthiest plant with the most possible flowers. Be sure to acclimate the plant to full sun slowly to prevent scorching of the leaves.

The potting mix should be kept evenly moist during the seasons of active growth. Allow it to dry out pretty well in the winter. Using a water soluble fertilizer at every other watering during the growing season is recommended.

Established Birds of Paradise do best if they are in pots that are somewhat small and are reputed to flower more profusely if kept pot-bound. Instead of repotting annually in the spring, opt for top-dressing with fresh potting mix. Re-pot only when completely necessary.

Division is the best way to propagate Birds of Paradise. The result is a blooming-size plant, but due to the shock of the process it could be a couple of years before it will bloom again. Suckers can be separated from the parent plant to create smaller individual plants. Seed propagation is another potential method you could use to propagate these plants but it is not practical for most people. These plants grow so slowly that it takes years before the plant is big enough to bloom.

The insect pests you should watch out for are spider mites, mealybugs and scale. The leaves can be wiped clean between two rags or towels soaked in soapy, tepid water. It is harder to get down in the leaf petioles, but you've got to get in there the best you can to prevent an infestation from returning. The plants are usually very large and so can be a huge chore to clean; checking the plant before bringing it into your home and again at regular intervals can help avoid many hours of cleaning it later.

Strelitzia reginae is not known to be toxic in small amounts, but avoiding ingestion of any houseplant is recommended.



This site needs an editor - click to learn more!

You Should Also Read:
Dracaena
Sansevieria
Houseplants Newsletter




Related Articles
Editor's Picks Articles
Top Ten Articles
Previous Features
Site Map





Content copyright © 2022 by Lisa Beth Voldeck. All rights reserved.
This content was written by Lisa Beth Voldeck. If you wish to use this content in any manner, you need written permission. Contact BellaOnline Administration for details.