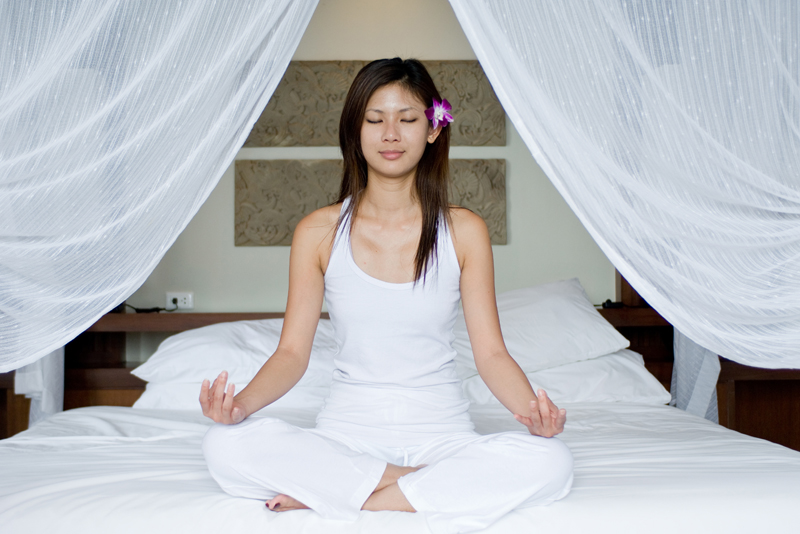 As a single person, what do you think about when facing the holiday season alone?

Are you dreading the annual office party because most of your colleagues are in relationships? Maybe you are wondering which of your friends to call and ask if they are available to spend the upcoming holiday time together.

Perhaps you are planning a list of excuses to give your family members as to why you just cannot make it this year. This time of year is when ''couples'' begin looking extra happy and it may seem unfair that you are still single.

For some, this time of year makes the thought of hiding out alone at home, seem like the best holiday plan of all time.

Our senses are overloaded with images of happy families and couples done up to the backdrop of holiday music and bright lights. If your life is not marked with ''Hallmark'' moments, it may be time to reflect on how you feel about the season. Because, it is never too late to break free of your negative thoughts and make this holiday season one that is meaningful to you.

It is time to celebrate knowing that you can enjoy the holidays too. Here is how:

Firstly, eliminate unrealistic obligations and goals from your holiday planning list. Ask yourself if going to this party or event, is because you are obligated? Or, do you really want to go? Make choices that empower you and ensure that your time spent is doing what you have chosen rather that what was chosen for you.

Secondly, do not expect your relatives to change their behavior just because it is the holiday season. If they have always created anxiety for you, then do not expect otherwise. Try to keep the conversation to a minimum and focus your attention on other less ''toxic'' people at the celebration.

Thirdly, get rid of ''guilt.'' If you have an elderly relative who simply makes you feel bad when you are around them, make the decision to stop feeling bad. You can be pleasant to them and not spend the entire time allowing them to alter your mood.

There is no need to treat them with disrespect, and there is no need to allow them to disrespect you either. Stay as far away from them as possible and enjoy your evening or afternoon.

Fourthly, do not spend your entire holiday season with couples or families.

If you have single friends, create a celebration just for them. Either have a party that you throw yourself, or invite them to help you celebrate being single at your favorite restaurant or café. Married friends should not be the only ones celebrating the upcoming New Year.

Find ways of feeling gratitude for what you already have and go into the coming year with the attitude that life is good.

Whatever 2010 may bring, you know that you will always have more options to look forward to.

Lastly, look for ways in which you can do something good for others. 2009 may have been a very difficult year for many people, but perhaps you have something to offer even if it is only your time.

Help collect toys for underprivileged children in your area. Ask your local seniors home for a list of occupants and make holiday cards for the residents who have no families. Volunteer to prepare dinners at a women's shelter or for the homeless.

Be creative, and share your wonderful self with others.

Whatever you decide to do for the holidays, enjoy it and have as much fun as you can.

Remember, do what is right for you. Giving your best, especially to yourself, is the most fun any person can have.


Related Articles
Editor's Picks Articles
Top Ten Articles
Previous Features
Site Map





Content copyright © 2023 by Christyann Anderson. All rights reserved.
This content was written by Christyann Anderson. If you wish to use this content in any manner, you need written permission. Contact Christyann Anderson for details.