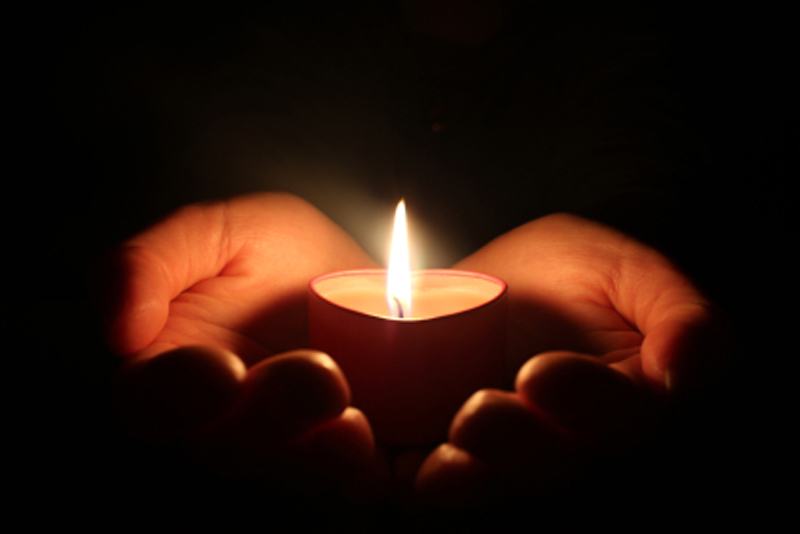 The Fool, in the guise of the Empress has been walking through the wilderness for a very long time. Summer is still in full bloom, and he loves watching his children bob and weave through the greenness of the tree folk.

Eventually he comes upon a open clearing in the center of which sits the Emperor on his throne of red. The Fool finds the man interesting and in his way he enters into and becomes one with the Emperor.

The Emperor is the male counterpart of the Empress. His feet are planted solidly on the ground, and he wears robes of red, which indicate his wisdom, authority, and logic. He is a no nonsense type of man, and unlike the Empress, he tends to see life through his logical thought process and not through his feelings. He rules with an iron will as indicated by the upright scepter in his hand. He wears the crown of a king and he is regal in his appearance. His long white beard indicates that he is an experienced man of the world.

The Fool/Emperor gazes upon his land, which has been cleared of trees and is completely barren. He likes things to be clear and organized. Trees are fine on the outskirts of his space, but they can leave bothersome droppings of leaves and such if they are left untended.

The children, who he knows are his are frolicking about noisy and unkempt as children tend to be. He calls to them and bids them to wash their hands in the stream in the nearby forest and then return to him. When they arrive back, much more subdued, he sets them to various tasks. He notices his little dog, Wisdom, sitting at his feet and beckons to a nearby servant to wash and groom her.

Feeling much more in control of the situation, he feels pride that he has produced such a well behaved brood of children. He will provide for them and train them in the fine art of careful and logical thinking. He feels a pull in his chest and thinks that perhaps it must be heartburn.. what else could it be?

The Fool/Emperor sits for many moons teaching his children, directing the building of various buildings and structures in his clearing, and planning for the future. Finally, as Autumn starts to paint the land in reds, oranges and yellows, the Fool feels the need to move forward once again. Standing up and carefully adjusting his robes, he forms the children into a neat line behind him, makes sure that Wisdom has been fed and watered, and steps forward. He will find a new space and make that his own.

When the Emperor strides purposely into your cards, he is telling you it is time to take control, use your logic and make decisions based upon fact and not feeling. Be organized, exert self confidence and self control, and take charge of whatever situations that may be weighing upon your emotions.

And, the fool pushes forward with purpose and determination.


Related Articles
Editor's Picks Articles
Top Ten Articles
Previous Features
Site Map





Content copyright © 2022 by Linda J. Paul. All rights reserved.
This content was written by Linda J. Paul. If you wish to use this content in any manner, you need written permission. Contact Linda J. Paul for details.