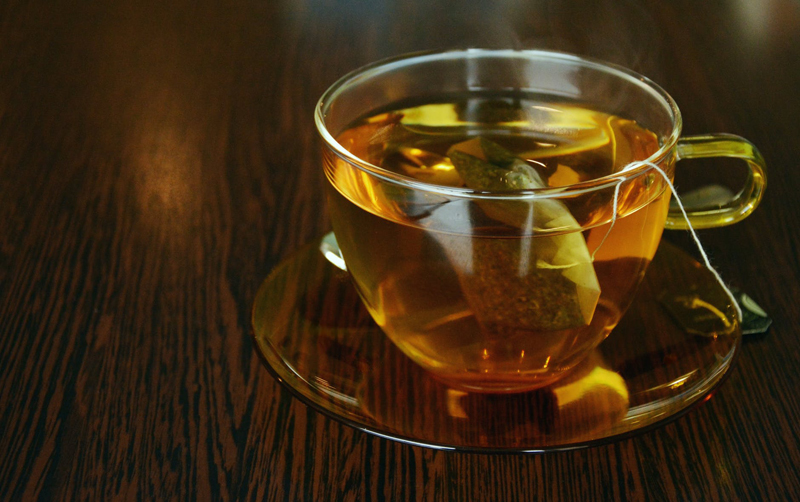 Gingerbread Tea Party

There is nothing more wonderful than the scent of gingerbread cooking in the oven. The aroma waifs past your nose and you hark back to the days of the excitement you felt as a child in anticipation of Christmas morning and what the "big guy" in red could have brought you!

So why not host a Gingerbread Tea Party for the children? Invite the grandchildren, the nieces and nephews, or the neighbors or classmates of your children. The day of fun is about having a tea party along with decorating gingerbread men or even building a gingerbread house. You are the host, perhaps you would like to do both; you can buy a pre-made store bought gingerbread men or gingerbread houses. This will make it easier and it won't be so expensive depending on how many children you have invited.

First setting the tables. The decorations can be very easy and fun to make. For a fun and simple table decoration, (for one) buy a Styrofoam cone and one short dowel, and bag of starlight mints. Here are the quick directions: unwrap starlight mints, coat the cone with some white glue. Next, take the starlight mints and adhere them to the cone. Fill the cone generously until all areas are covered. Push the dowel stick into the bottom of the cone. Now, you can put your newly made mint tree into a clear drinking glass filled with marbles, decorative stones, or white sugar or white salt. Done! If you would like one for the buffet table- just use the largest cone you can find, and look for a vase instead of a drinking glass. Mix and match the sizes and heights of the trees, for a great effect.
Here is a variation on the making of a table-top tree, coat the different size cones with glue again and roll in red and green glitters.(purchase dowels for these too, and display in a similar way as above) These look stunning and fabulous!

Now on to your buffet table, it will be the host/hostess choice if he/she would like to decorate (craft) or eat first.

To set a wonderful and fun table for all ages, there should be a small amount of whimsy to appeal to the children. (The starlight mint tree will definitely get the oooh's and ahhhs)!
Fill large hurricane vases with water. Drop a few drops of red/green food coloring in the water and float tea candle in them! They have an expensive look, but only you know that the decorations have been for only pennies! Use festive napkins and place little "pixies" or "elves" amongst the food platters. Put food on cake stands or upside down boxes or large Tupperware bowls upside down. Cover with cloth napkins or a table cloth. Displaying food at different heights gives everything a classy look. (Please make sure that the boxes you may use are of the sturdy variety and that if you are using inverted bowls as stands, please make sure that is large enough).

Create a decorating station. On a table set out little bowls of the decorators, little pretzel sticks, gumdrops, red hots, m&m's, mini candy canes, cereal, starlight mints.
These can be used on the gingerbread house or the gingerbread men. This table will be where the children will make their magic! Don't forget to use a table cloth!

If you are not a cook and could not even venture a guess as how to make gingerbread men or a ginger house, its simple-buy it! The large baking companies have an easy to bake gingerbread and it is widely available.

Now you are almost ready, so here are a few ideas for the food that the invited guests would enjoy:

P B & J finger sandwiches, Mayo and cheese finger sandwiches, veggies and dip, large bowl of goldfish (display your fish in a glass bowl). Serve mini pizzas on English muffins, and how about a tray of cupcakes, and rice krispie bars. Yummy! The children will delight.

For drinks, don't forget to put out the tea! Children love to "make" their own tea. Serve plenty of fun flavored herbals and regular iced tea. For hot tea put out sugar cubes (but remind children they most likely will only need one cube), and offer a sugar substitute. Serve cut wedges of lemon, and the kids will be asking for more!

Finally, the kids can take home their creation, and for another inexpensive take-home gift pass out fun flavored candy canes or Christmas pencils! The kids will have a great Christmas time memory, and you and your guests will have spent quality family time together.



Related Articles
Editor's Picks Articles
Top Ten Articles
Previous Features
Site Map





Content copyright © 2021 by Mary Caliendo. All rights reserved.
This content was written by Mary Caliendo. If you wish to use this content in any manner, you need written permission. Contact Mary Caliendo for details.