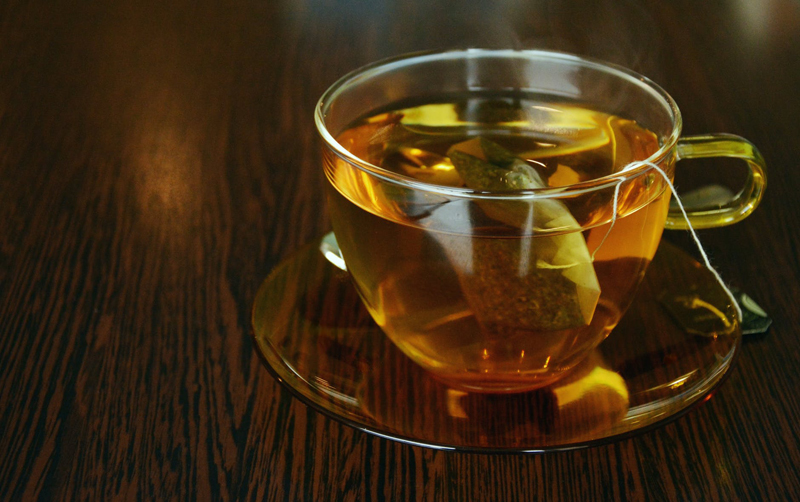 Immune Booster Tea

The weather outside is frightful, and the holiday season is in full swing and you don't feel yourself. It could be that with the list of things one must do for the holidays proves to be a long and a tedious one and promotes the stress level to sky-rocket. Does this sound like you?

As we all know the flu season has been heated for some time now, and add to that, doing all we all have do for the holidays, and we continue to go to work each day, this is a formula for being overworked, stressed-out, and run down! How can you change that?

Take some time out immediately and brew yourself a cup full of liquid stress relief; green tea! The ancient beverage, thought to have origination roots in China, has been under the spotlight of science. Green tea has been the subject of scientific studies, and of late green tea has been proven to ease stress and fatigue. All of those old folk cures the ancients believed for thousands of years and even "old-wives tales" may have some validity to them after all! Many cultural beliefs thought green tea may have been a cure-all for most things that ailed them. Science has brought to the forefront that tea contains flavinoids. These flavinoids contain something called an antioxidant. These chemicals in green tea are produced naturally in the body when the tea is consumed. Tea also contains something called L-Theanine. Science further believes that these antioxidants and the L-Theanine can help to fight the effects of viruses, infections, and other immuno-type bacterium.

Green tea "gears up" the immune system, so in times of stress and flu one should reach for the tea. Adding this into your daily diet will serve as a preventative measure before the flu or stress wears you down. Each and every little thing will help you in your fight to stay healthy.

Here is a simple chicken noodle soup recipe I'd like to pass along as well. Chicken soup also contains flu-fighting properties, thus helping to build up the immune system.

Chicken Vegetable/Noodle Soup

What you will need:

Depending on how many people you want to serve:
For four to six servings or so

About six-eight cups of water
2-3 cans of your fav. Stock (one can get better benefit by boiling a cut up fryer about
2 lbs.)
Salt to taste
Pepper to taste
Parsley- a couple of dashes (for color)
2-3 chicken bouillon cubes
Vegetables that you love (carrots, celery, onion, or clear out the left over vegetables in your ice box) each about 2 cups or so

Finally about 2 cups of your favorite noodle (we use egg noodles-but can use certain pastas that will hold up)

What you should do:

In a large stock pot combine all of the ingredients except the noodles. Bring this to a full rolling boil. Then reduce the heat and simmer this for at least 45 minutes.
(If using chicken parts you will have fat on top to skim, also remove the parts or carcass before serving)

For the noodles, in the last 7 to 10 minutes I simply stick the noodles in the pot and they cook up fine. Some cooks prepare their noodles ahead of time according to the package directions and then add them to the soup.

Whatever way you do it, combine the green tea and your homemade soup and you have armed your immune system with artillery in which to help you fight the effects of fatigue, stress and the flu!



Related Articles
Editor's Picks Articles
Top Ten Articles
Previous Features
Site Map





Content copyright © 2022 by Mary Caliendo. All rights reserved.
This content was written by Mary Caliendo. If you wish to use this content in any manner, you need written permission. Contact Mary Caliendo for details.