Building Your Own Terrarium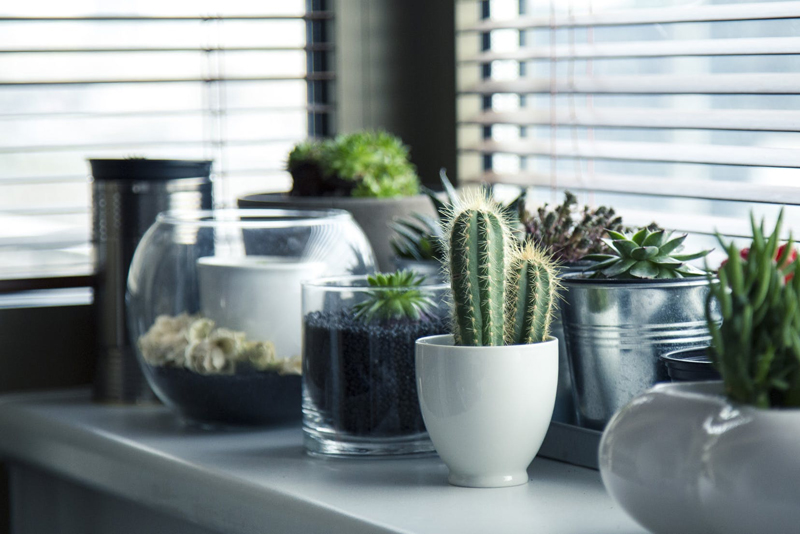 Building a terrarium can be a very relaxing and highly enjoyable experience, both while your work is in progress and after it is completed. They can be very small or extremely large, depending on how much work you want to put into it and the space you'd like to keep it in. You might even be able to include tiny animals such as frogs or geckos. You're creating a tiny world contained in glass and it's whatever you make it.

Select your vessel. It can be as small and simple as a brandy snifter or it can be a large, elaborate Wardian case on a pedestal. Any clear glass or plastic container will do. It can be open to the ambient air or something with a lid or door. Some other ideas for terrarium containers are fishbowls, aquariums, bottles, jars, and bell jars.

Lay down your terrain. You'll want to construct this in layers to keep moisture where it is needed. The way that this is typically done is by first putting in a layer of sand or gravel. This layer should be approximately half an inch thick, but may vary depending on the size of your container.

On top of the sand or gravel you will need a layer of charcoal to absorb any odors or impurities that may accumulate. Charcoal will also help with the circulation of air. You can use horticultural charcoal or aquarium grade.

After your charcoal is in place, cover it with a thin layer of moistened sphagnum moss. This is to keep the potting mix from falling down and mixing with the materials in the area below.

The last layer is a soil-less potting mix. Using a sterile media such as this will prevent unwanted growth in your terrarium. When you add it to the container it should be just moist enough to stick together a bit but not adhere to the sides. The medium should be about an inch thick, but again, may vary depending on your container.

Add your plants. This is where you can begin to get very creative and add your own artistic touch. Choose plants that stay pretty small and grow relatively slowly. Position them to that they can all be appreciated from whichever side they will be viewed from. Popular plants for terrariums include mosses, ferns, ivies, Parlor Palms, aluminum plant, lipstick plant, African violets, boxwoods, Creeping Charlie, and Creeping Fig. There are lots of other great candidates out there, so don't be afraid to try something you think would work out well.

After the plants are all in place, go ahead and add some finishing touches. Stones, shells, wood and other natural elements can all enhance the overall look of your terrarium. Place it where it will not only get some light, but where it can be admired. All that effort deserves to be noticed.



This site needs an editor - click to learn more!

You Should Also Read:
Windowsill Tea Garden
Interiorscaping Your Home Like a Professional
Houseplants Newsletter




Related Articles
Editor's Picks Articles
Top Ten Articles
Previous Features
Site Map





Content copyright © 2022 by Lisa Beth Voldeck. All rights reserved.
This content was written by Lisa Beth Voldeck. If you wish to use this content in any manner, you need written permission. Contact BellaOnline Administration for details.