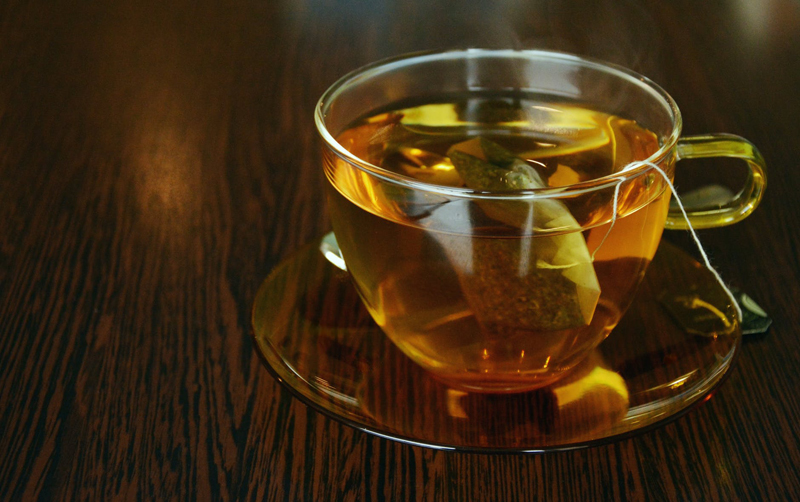 Tea Making a Difference

Once again this writer finds inspiration in tea. My interests were piqued and with my curiosity in full deployment, I began my research on this article. I found this subject matter exciting and I hope that you will too. This is a feel good story true enough, but the climb up the ladder to all of its success; from the idea to its present day form reminds us that the old cliché "where there's a will, there's a way" holds true.

This is a story that I not only found interesting, I found it inspirational on many levels. It is a simple story, a former art teacher named Jill Heyes, a brain aneurysm survivor, finds herself moving to the country of South Africa because her husband transferred jobs from England to the impoverished country. While Ms Heyes resided in the city of Mandela Park, just outside of Cape Town, she felt great sadness as the people there were so poor and their living conditions were inadequate. Their homes were made from large pieces of tin, wood and scraps of trash. Ms Heyes set out to make a difference.

South Africa is a country that produces and consumes great amounts of tea. In fact, tea drinking is a highly touted ritual in the country and most people drink five to six cups of tea per day.

Ms. Heyes approached residents in the town and began to teach them different crafts, such as paper mache`, they then brought these to market areas to sell, but they were not so successful. This was in 1996, so back to the drawing board they went with more ideas. Ms Heyes did not give up. She taught the women of the village that they could make a difference in their lives and those of their families. She instilled in them a desire to strive for more. While there was never any formal education or schooling for the women in the village, they too realized that they could create hand crafted items that were not only beautiful they would be unique as well.

Using Ms Heyes' artful background, the women created tea bag crafts that were stunning!
The women utilized what they had the most on hand and that was tea bags. Used tea bags! They processed the used tea bags by drying them in the South African sun. Once dried, the leaves were removed and then the bags were carefully ironed. They then took colors of bronze, gold, silver, and black and hand painted each of them. Each handcrafted item is completely unique. Each tea bag has its own characteristics; no two are alike. The products that have been created are note cards, greeting cards, journals, ornaments, boxes, and tea light holders to name just a few.

Today there are twenty three members in the group, and collectively the group supports over 125 people! The original group of artisans totaled only five! Today they have a thriving business named "The Original T-Bag Designs". The business now has fifteen employees, and often hires a number of part-time employees. The business also hired ten people with disabilities from the village! It is a true success story. It had even been noticed by Oprah Winfrey too! She has commissioned a private works of art for her Oprah Winfrey Leadership Academy! The group continues to strive for the next level, they hope in future to own a tea shop and even host other artisans in their studio! I wish them continued good luck and fortune. I was so inspired by their plight, their story, and their efforts to make their world a better place; I have included an outside link to their business under the sub heading of tea art.

*I have no affiliation with this business, nor have I ever been compensated for this article. I felt the inspiration of their story was one that was important in showing that committed individuals can and do make a difference, even if it is one tea bag at a time!



Related Articles
Editor's Picks Articles
Top Ten Articles
Previous Features
Site Map





Content copyright © 2021 by Mary Caliendo. All rights reserved.
This content was written by Mary Caliendo. If you wish to use this content in any manner, you need written permission. Contact Mary Caliendo for details.