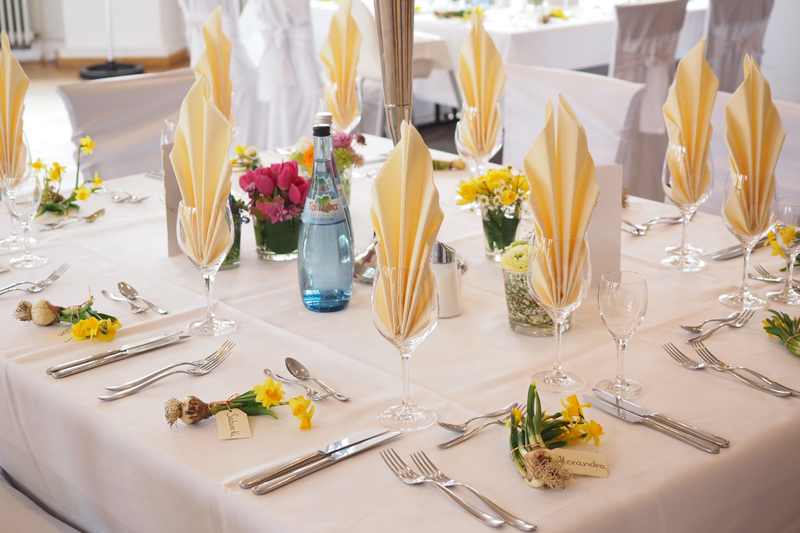 When considering this article, I wondered how many women I would offend at the prospect of having a man hold a door for her simply because she's a woman. For those who feel the need to express your disdain, hold your breath. There's nothing wrong with common courtesy. As a matter of fact, there's nothing wrong with a woman being a woman and a man a man. In this battle of the sexes we seem to have forgotten that there are, indeed sexes. A woman can navigate the corporate world, pump her own gas and gracefully walk through a door which is being held by a man. A man can do laundry, make dinner and hold a door for a woman. He can also hold it for the elderly (male or female), a child and another man. It's common courtesy, for goodness sake to walk to a door and hold it for those behind you.

And women, you can hold the door too. There's nothing that says you can't. Be considerate. Look around and notice the consideration of others too. And for goodness sake, when a man kindly holds a door don't berate him with, "I can get my own damn door, thank you", because you are making the women who want to be women look bad. You are also causing that considerate person to second-guess if he should hold the door for an elderly person or give up his seat to someone who's frail and exhausted. Your angst over who's superior is messing it up for the rest of us.

Common courtesy aside, there are many reasons a man might hold the door for a woman. Perhaps his mother and father raised him to do this for everyone. Maybe he sees a woman with a toddler and a newborn who's attempting to get a stroller through a narrow door. He might notice an elderly person who can't open a door and carry their bags. If the general population has repeatedly cut him down for wanting to do something nice, will he step forward to help these people in need?

You'll notice the title of this article is Hold the Door. Although it's not gender specific, it's assumed I'm writing for the males in the world. And I do believe that if men looked around for opportunities to help others, the world in general would respond in kind.

Women, of course, can hold the door too. And I hope they do. We are certainly capable of it. And there's no rule that says we shouldn't. When you are out in public, however, it is most considerate that if a man wants to hold a door for you, you should politely oblige him and thank him. It's not like that's going to snowball into any types of assumptions beyond the door. So when a polite person crosses your path, be polite in return and accept the courtesy.



Related Articles
Editor's Picks Articles
Top Ten Articles
Previous Features
Site Map





Content copyright © 2022 by Lisa Plancich. All rights reserved.
This content was written by Lisa Plancich. If you wish to use this content in any manner, you need written permission. Contact Lisa Plancich for details.