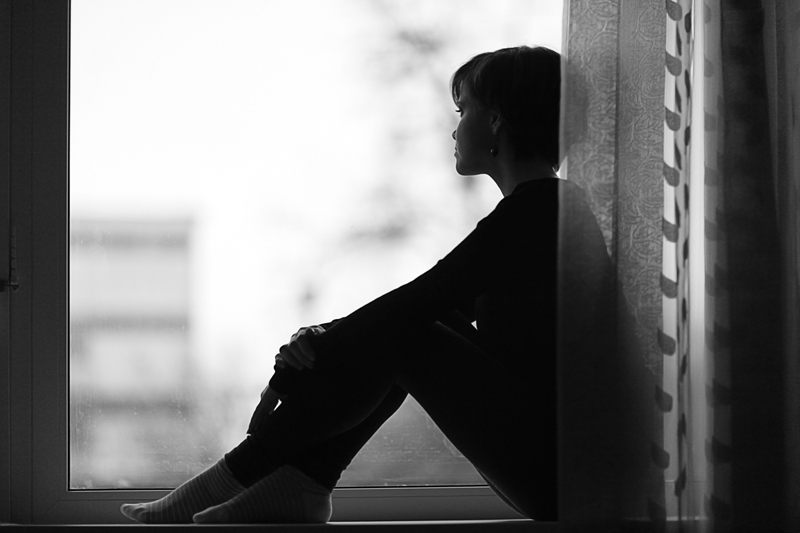 I remember learning earlier on in this dreadful process how do deal with others who also have suffered a loss. Most people are very timid at first to share anything with you because they are afraid it might be the wrong time or that you're not ready to hear such things yet.

Those who proceed with caution are often right to do so. It's been 8 months since our daughter died and I'm yet to feel completely comfortable with someone else's story of loss. Let's face it. How can we possibly have a enough compassion for another's tragedy when we are so ridden with our own suffering?
How can we be kind enough to another person in pain when we cannot fathom our own? And how could theirs be nearly as deep and affecting as ours? It isn't possible that anyone else could even remotely understand how horrible this all is for us.

Initially I didn't even think about anyone else's issues. But as you venture out little by little, there is inevitably a person you'll run into who has a sad story, too. It could be a neighbor or a colleague or a neighbor's colleague. Maybe a school teacher or the town librarian or your child's dance instructor.

Nobody will argue with you that the loss of a child is catastrophic. It goes again the natural order of things. Most people will tell you that their loss isn't as bad as yours because it was an older person they lost or it was an adult friend or maybe a child at birth. Some will say how much they understand how you feel. At times I find it hard to identify with them and I start comparing mine vs. theirs. My child died. Your grandmother died. No comparison. I had my daughter for 8 years and you only knew yours for an hour. My tragedy is more painful than yours. I know it sounds terrible, but it's true. It's not meant to disrespect anyone else feelings, it's just that early on you tend to compare.

Now, several months after her death, it's ok to hear of others pain. I don't have to compare mine to theirs; I only have to accept that they have also suffered a loss. A loss is a loss. This thought process allows me to identify with someone else, honor their loss and offer them compassion. Our losses may be different but no less painful for one than the other.

No one is perfect, particularly under extreme circumstances. There are still times when I feel more compassion for myself than for another person. There are moments when I still compare. But I try to remember to use the simple mantra "a loss is a loss = personal pain" and it helps me through. We are human and it is ok to feel the way we feel.





Related Articles
Editor's Picks Articles
Top Ten Articles
Previous Features
Site Map





Content copyright © 2022 by Christine Phillips. All rights reserved.
This content was written by Christine Phillips. If you wish to use this content in any manner, you need written permission. Contact Christine Phillips for details.