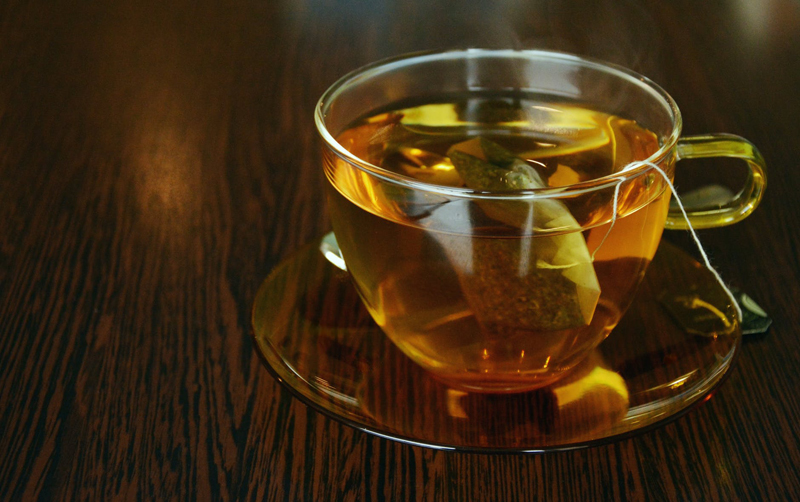 A Nice Cup of Tea

On the date of January 12, 1946 George Orwell published an Essay he entitled A Nice Cup of Tea in the Evening Standard Newspaper for which he wrote.

It is an Essay that seems to be somewhat lengthy and is a discussion about the art of making the perfect cup of tea. In the discovery of this essay of tea I realized I really did not recall much of what Orwell wrote other than the blazingly popular Animal Farm. I wanted to learn a bit more about this man, and how someone with such deep opinions sought out tea as a subject of one of his writings.

A quick bit of biography about Orwell is in order. He was born in Mothihari, Bengal in a British Colony in the country of India. The year of his birth was 1903 and his true and given name was Eric Blair.

Eric was brought to England by his mother at the tender age of one. It was in England that he grew up. Eric went on to be a particularly good student. He teachers did notice this and gave out recommendations for scholarships for him. His father was gone in India still, in the service of his country and Eric's mother raised him by herself. They were considered less than middle-class financially. By the time Eric was fourteen years old he was given the "King's Scholar" and from the years of 1917-1921 he attended the very prestigious Eton. He completed his studies but could go no further in his education because of financial woes.

The year before he published that first book he assumed a pen name-George Orwell. He adopted the name from the patron saint of England, George and his last name came from the River Orwell which he adored.

Orwell spent a lot of his time being penniless and even homeless, but he finally landed a teaching position. He had done a stint prior to that in the Independent Labour Party. He was a huge sympathizer. He grew tired of this and joined the Home Guard on behalf of Brittan. In 1944, he published the Animal Farm. In the last few years of his life he grew quite sickly. He spent a great deal of time convelescenting in a hospital. He finally passed away at the age of 46 of tuberculosis. Born: June 25, 1903 Died: January 21, 1950.

Having knowledge that George was born in India and grew up in England, it is no surprise that he was a tea drinker. It makes sense that he wrote an essay on tea. He notes that it is his observation that tea is not mentioned in the cookbook. He is also of the opinion that people get into heated arguments about how to make tea. He lists eleven points that he feels is imperative to making tea.

Orwell contends that Indian Ceylon tea should be used. He states that one should only make one tea pot at one time. He thinks that making an urn full of tea would render the tea tasteless and undrinkable. Orwell feels that the best tea pot should be one made from Earthenware or China and that anything else is inferior. He further believes that tea should be strong and not strained. He would use six heaping teaspoons per a quart of water! And he contended that strainers would imprison the tea leaves! Orwell felt that one could swallow great quantities of tea leaves and would suffer no illness!

While George Orwell's Essay A Nice Cup of Tea continues on and is quite lengthy it is obvious that he was a great lover of tea And those were just some of the points he wrote about. He had a great passion for the written word and for tea.

Sounds a bit like yours truly! To see George Orwell's complete Essay A Nice Cup of Tea, great deals of resources are available at the public library and on-line.



Related Articles
Editor's Picks Articles
Top Ten Articles
Previous Features
Site Map





Content copyright © 2022 by Mary Caliendo. All rights reserved.
This content was written by Mary Caliendo. If you wish to use this content in any manner, you need written permission. Contact Mary Caliendo for details.