A Business Coach Can Help You Love Your Work Again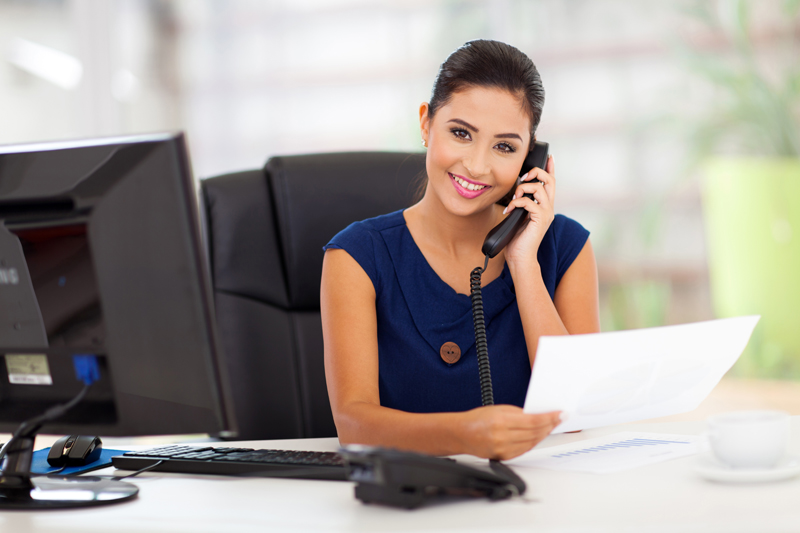 It's true that the best way to learn a skill is to have a teacher or a coach. A good business coach can help you take your company from idle to roadrunner. Sometimes the transition happens quickly, other times progress is seen over time as you consistently take the right positive action in your business.
The Right Coach
As with any product or service, you have to find the right coach. One who sees your vision and understands how to get you there. They don't have to be in your industry or do what you've done. But they have to understand YOU.
Many successful coaches will require their team to get a little uncomfortable. They ask them to work hard, be persistent and keep going even if they don't see immediate results. Legendary basketball coach
John Wooden
trained his team to be persistent, focused and to take action. He understood the power of hard work, and showing up to get the job done. Do you want to get the job done?
A coach understands how the game works and they understand their team. If you find a coach who wants you to know more about their business, instead of caring about your business, take a pass on their help and service. Your coach has to be about YOU.
I'm passionate about coaching of every kind. I believe that with a good coach you can learn to be a better cook, gardener, business owner, and leader and so on. The operative word in that last sentence was good. You need to define what good is for you, not for the masses.
Identify What you Want to Accomplish
You'll waste a lot of time and money if you don't know what you want to accomplish. Let's say you're in a room filled with various sport coaches. You say out loud "I need a coach" they all respond with this question:
What sport do you want to play?
If you don't know what sport you want to play, you'll stand there looking confused and unsure of how to answer the question. You won't know which coach to pick.
The very first step in selecting a coach is to get clear on what you want to play. What do you want? If you're not sure, then your first step may be to work with a
Clarity Coach or Mastermind group
to help you get clear and mindmap your business.
A Clarity Coach will help you work through your thoughts and ideas. Together you'll uncover your unique brilliance.
Now That You're Clear
Now that you're clear on what you want, connect with a specialized coach who will help you find success in your mission. The fact that you go in telling them what it is you want to accomplish will make your time together fun and energized.
Enjoy the Process
Once the ball starts rolling you'll be tempted to rush ahead, your progress will feel so good. You will start to love your business and life again! Be careful to enjoy the growth process instead of rushing it along. It's great to look back to see where you were before and how far you've come.
A few months ago I started working with a coach and the progress has been amazing. I get comments all of the time from friends and associates who notice the difference. In fact, many of them have gone for their own sessions with my coach because they were inspired by the changes they saw in my life and business.
Changed Business and Life
It stinks to be stuck in the mud. To feel that no matter what you do, you can't gain the momentum that you need or want. Sometimes, even in all of your super-woman strength you can't do it alone. There are plenty of amazing coaches out there to help you.
Finding a Coach
Do your homework. It takes a bit of time to find the right coach. Thanks to social media and businesses that are dedicated to helping others, you can get to know them through their twitter posts, blogs and website. Write to them and ask questions, tell them you're interested in working together and that you would like to know more about them. Start a relationship with a potential coach through their blog. Check out what they write about, and how they respond to those in need.
Your Success Story
Start with the end in mind. Decide that you want your coaching experience to be extremely successful and that you are willing to do what it takes to make it happen. In the end, you'll open the refreshing streams of productivity, profitability and love!
Jordan Mercedes is the Host and Producer of Thrive Connect Radio and ThriveInBalance.Com. She's a Certified Compass Coach who is passionate about creating supportive connections for growth and development.
You Should Also Read:
Thrive In Balance
Coach John Wooden
Compass Coaching


Related Articles
Editor's Picks Articles
Top Ten Articles
Previous Features
Site Map





Content copyright © 2023 by Jordan Mercedes. All rights reserved.
This content was written by Jordan Mercedes. If you wish to use this content in any manner, you need written permission. Contact Jordan Mercedes for details.