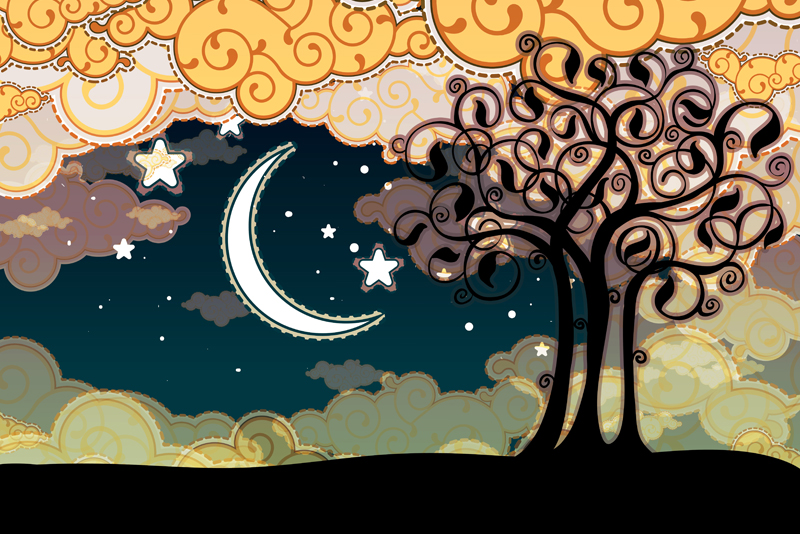 Tracing our lineage back through the centuries, somewhere along the line, no matter our parentage, our secular job, or our bank account, our ancestors were nature-based earth worshippers. They relied on acquiring food and shelter from what mother earth provided. They also relied on their intuition. In other words, their survival depended upon a close relationship with this planet. Those early Pagans recognized and gratefully gave homage to the spirits of the land.

Some of us who have also chosen to reincarnate upon this earth choose to continue in that heritage, that legacy, if you will. Many feel it a duty to work at keeping a balance between modern technological advances and nurturing nature's children. Others just feel the "tug" to live closer to the natural cycles of seasonal changes. They participate in celebrations that mark the turning points of the yearly wheel. In this way their whole being is immersed in the energies of that particular season.

However it is that we get here, somehow the label of "Pagan" has been pinned on us. That's a part of the human life expression at this time. And, from where, truly, was the term derived? Paganus? A Latin term for country dweller! Much wisdom comes from those whose essence is rooted in nature.

You can think of Pagans as the Keepers of that knowledge. This is the sacred space they hold for all two-leggeds. Since that is their focus, their strength, they are individuals to consult with questions of being kinder to our planet and all living on it. Some Pagans can also give advice on healing in a more gentle manner. Many can help in finding tools, such as divination, for understanding your personal life journey.

Pagans find happiness in simplicity. By observing nature we see that just being and not forcing, life works in harmony. A flow exists which is beauty to behold. So, it is important to a Pagan to be true to themselves. This can only happen when we know ourselves. For that reason, regularly engaging in meditation, trance, journeying or some kind of communing with nature is a priority in a pagan's life.

If any of this concise description of what it means to be Pagan contains thoughts, activities, or ideas found amongst other faiths, "different" faiths, Celebrate! Most Pagans understand that their path does contain similarities with others of our human family. These are to be honored. We are mirrors of each other after all! Blessed Be!


Related Articles
Editor's Picks Articles
Top Ten Articles
Previous Features
Site Map





Content copyright © 2022 by Phoebe Sol. All rights reserved.
This content was written by Phoebe Sol. If you wish to use this content in any manner, you need written permission. Contact Ian Edwards for details.