Know Your History and Celebrate!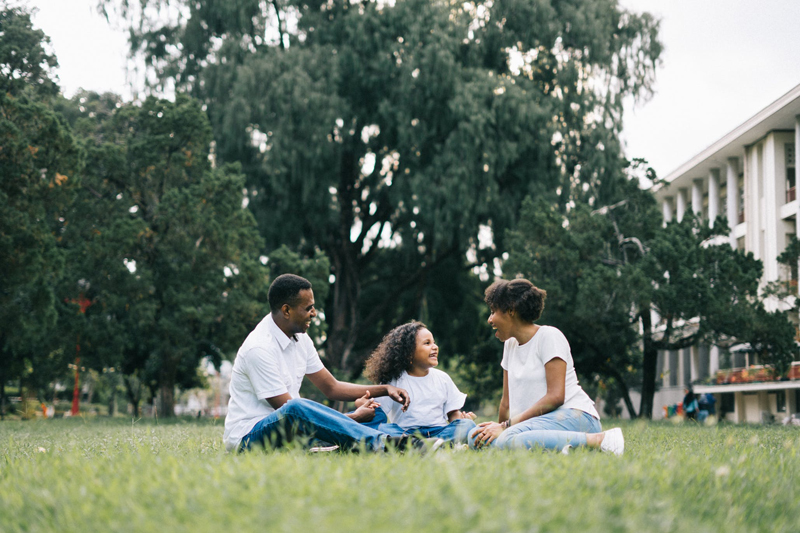 Knowing your history is key in knowing who you are. Learning about your ancestors can be a life changing experience for you and your family. Taking the time and effort to research will be a reward in itself.

Sandy Ground Then, cont'd...

Sandy Ground was a small, bi-racial, multi-ethnic, village. Equality amongst the races were the norm not the exception. There were whites, as well as other emigrant households. They all worked together, building a community, and forging bonds that are still tied today.

After the Civil War and the ending of slavery sweeping across the United States, many things were changing. Some for the good; but for the bad as well.

During the time of Reconstruction in America, it allowed this affluent neighborhood to grow, and expand. Freed black men, and women were living what they had only dreamed about; what their ancestors had wished for but would never see. The oystermen were no longer just working for white watermen; they were now becoming owners of their own boats, and farming communities.

In the late 19th century, Staten Island oystermen harvested some 130,000 bushels of oysters - worth $40 million. However, striking a harsh blow to the thriving community, oystermen in general, and for Staten Island harbor, a 1910 typhoid outbreak is attributed to oysters. As well, increased water pollution from oil companies and other manufacturers contribute to the city's Department of Health closing the last of New York Harbor's oyster beds in 1916.

By the early part of the twentieth century, a new kind of repressive system was created in an attempt to disenfranchise blacks. In addition to the growing acceptance of white violence as a means of race control, African Americans were subjected to "Jim Crow" laws that segregated hotels, steamboats and passenger trains that had never been segregated formerly. Thus began the period of so-called "separate but equal".

Sandy Ground Now....

Through out the years, Sandy Ground has experienced a lot of changes. Many of it's original founders' families have moved on; moving to other parts of the Island, or even out of state. There are, however, descendents of the original founders that still reside there. As well, there is a church, Rossville AME Zion church that still stands.

New development has pretty much taken over the South Shore of the Island, and you are hard pressed to find many African-Americans living in that particular end of the Island. Yet, the church still stands, as does the original Sandy Ground cemetery. Many developers have come and tried to purchase the remaining grounds; but descendants of the original founders have fought and won to preserve the place of our ancestors.

A while ago, an effort was made to safeguard the legacy of our ancestors. That effort has birthed, The Sandy Ground Historical Society. The Society has worked hard to protect the memory and the contributions of the founding families. There is also a Sandy Ground Historical Museum that is open to the public.

The Sandy Ground Historical Society maintains the largest documentary collection of African-American culture and history on Staten Island and the museum also serves as an educational research facility chartered by the state Department of Education. The Society's Museum and library are dedicated to researching, preserving and informing visitors about this historically important Staten Island Community. Letters, photographs, film, art, rare books, quilts and other archaeological artifacts are among the collection. The Museum also possesses a rare surviving can of Tettersalve, a beauty product manufactured by Harlem businesswoman, Madame C. J. Walker, and a letter from, W.E.B. DuBois.

The museum also sponsors arts-and-crafts sessions, a musical heritage series, a lecture series presented in Island schools and churches, and a traveling lecture series to institutions around the country. The African-American quilt-making tradition is also continued through quilting workshops.

Sandy Ground and its rich history and heritage will not only be preserved through its descendants; but now, it will be preserved for all people, of all ethnicities to share in, for years, decades, and generations to come.

My Family...

I was always told funny stories about how my great-paternal grandparents met, and how they fell in love. It was a charming tale. Before my great-grandfather, John Arthur Bishop, met my great-grandmother, Eliza Helena Hyde; he was dating another young girl. Helena had come to church; and when John saw her, that was it--as the story goes! Helena had come to Sandy Ground from Connecticut as a governess for a white family that wanted to vacation on Staten Island. They asked Helena to come along. She agreed only upon them finding her a church home. They did; Shiloh AME Zion. That's where she met John Arthur.

My great grandfather's father, John Bishop Sr., came from Snowhill, Maryland with his family. Once at Sandy ground, John Sr. met who would be my great-great grandmother Jessie B. Pedro--who's family was already at Sandy Ground. John and Jessie married, having one son, John. John Sr., was killed during WWI. At the time, my great grandfather's family did not want him to marry Helena. Nevertheless, John and Helena were in love, and eloped. They had ten children. Rosanna Bishop was my grandmother. She met and married my grandfather, Charles Wilson. Rosanna and Charles had eleven children. My father was Arthur M. Wilson, who married P. Elaine Fox...and had me!

I have learned this: It is wonderful to know where I come from; to be able to put a name with a story or picture. It's great to learn how hard they fought; how they came together, how they managed to triumph in battles. I am rich for what I have learned, and blessed to know that I now have the power and the keys to pass on a living legacy that my descendants can be proud of. For everything we do today, there is an effect for tomorrow.




You Should Also Read:
Do You Know Your History?
Sandy Ground


Related Articles
Editor's Picks Articles
Top Ten Articles
Previous Features
Site Map





Content copyright © 2023 by Ruthe McDonald. All rights reserved.
This content was written by Ruthe McDonald. If you wish to use this content in any manner, you need written permission. Contact Ruthe McDonald for details.