WOW XV 2nd Largest East Coast Homebrew Competition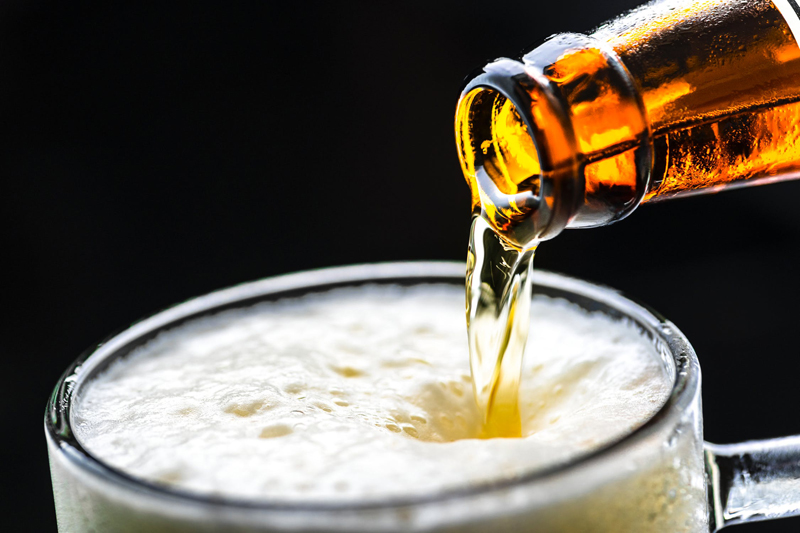 As the morning sun began to peel over the horizon, long stripes of light painted my walls. For me, it was time to arise and enter the world of the hop bomb. I was scheduled to judge at the War of the Worts XV, and my assignment for the morning shift was English and Imperial IPAs. As I prepared myself and my mind for the hours to follow, I was fully aware that those running the competition were already setting up, pouring hours of preparation into this huge homebrew competition.


Jason Harris of Keystone Homebrew Supply in Montgomeryville and Bethlehem, Pennsylvania, USA started the War of the Worts in 1996, and has grown it into one of the largest competitions for homebrewers in the United States. War of the Worts XV is an AHA-sanctioned competition. According to the statistics kept by the BJCP (Beer Judge Certification Program), War of the Worts XV stands as the second largest homebrew competition ever held on the East coast, surpassed only by the 1995 World Homebrew Contest held by Boston Beer Company (Sam Adams) in Boston, Massachusetts. This makes it the 26th largest Homebrew Competition in AHA history.

Competition organizers were Andy Hejl (Head Organizer), Dave Grosch (Judge Registrar), Jason Harris, Tim Caum and Vince Galet. The competition logged in 816 beers in 35 categories. More than 85 judges assessed entries over three sessions beginning Friday evening, February 19, and ending late Saturday afternoon, February 20, 2010. A dedicated team of over 20 stewards served in each of three sessions, keeping beer and water flowing, organizing paperwork, and cleaning up during, between and after all sessions.


War of the Worts was held at Iron Hill Brewery & Restaurant, North Wales, Pennsylvania, where General Manager Erin Gilbert made room for judges, beer and stewards in closed-to-the-public sessions, while still accommodating room for dining guests. Ms. Gilbert also gave her time to serve as a judge in both Saturday sessions.

War of the Worts serves as a bridge to bigger and better rewards for homebrewers – that coveted brass ring you always tried for as a kid on a carousel. The annual Keystone Cup Club Competition kicks-off with this first championship of the year. Homebrewers who register competing beer, along with their club affiliation, accumulate points for their homebrew club with each win they capture in the War of the Worts and Malt Madness (September). The winning club gets to take home the Keystone Cup, after members celebrate by drinking from the cup at the awards ceremony.

For homebrewers who have their sights on winning Eastern Pennsylvania Homebrewer of the Year (EPHY), War of the Worts marks the first tournament in which to garner points, along with Buzz Off, Malt Madness, and Stoney Creek Homebrewers Amateur Brewing Championship. Rules for the EPHY can be found at https://schomebrewers.com/node/12 .


The first place Best of Show winner at War of the Worts has the opportunity to compete in the Semi-Finals Philly Beer Geek Competition, along with the chance to win over $1,000 in prizes at the Final competition, held during Philly Beer Week in an annual showdown.

Jason Harris announced the winners at the conclusion of the competition, early Saturday evening at Iron Hill Brewery/Restaurant. Beer enthusiasts and homebrewers packed the restaurant on all sides of the U-shaped bar. Over 65 local and national sponsors contributed prizes for the winners, who also received Blue, Red, or Yellow Ribbons for winning entries.

Best of Show was awarded to Mike Lessa of the Lehigh Valley Homebrew Club for Berliner Weiss.

Both Second and Third place Best of Show ribbons went to Dave Grosch of Keystone Hops for Munich Helles (2nd) and Traditional Bock (3rd).

Click for a List of Winners for War of the Worts XV
Praying for Ribbons, the crowd at Iron Hill Brewery & Restaurant listen attentively, hoping to hear their names in this second largest homebrew competition in East Coast AHA history.

Cheers!

Other Photos are (from top): Best of Show Round for War of the Worts XV; Homebrewer Dave Grosch holds up his winning ribbons; Best of Show Judges doing serious work;

You Should Also Read:
War of the Worts XV List of Winners
Ask the Beer Fox - Becoming a Certified Beer Judge
Becoming a Beer Judge - A Woman's Personal Journal - The Grande Finale


Related Articles
Editor's Picks Articles
Top Ten Articles
Previous Features
Site Map





Content copyright © 2022 by Carolyn Smagalski. All rights reserved.
This content was written by Carolyn Smagalski. If you wish to use this content in any manner, you need written permission. Contact Carolyn Smagalski for details.