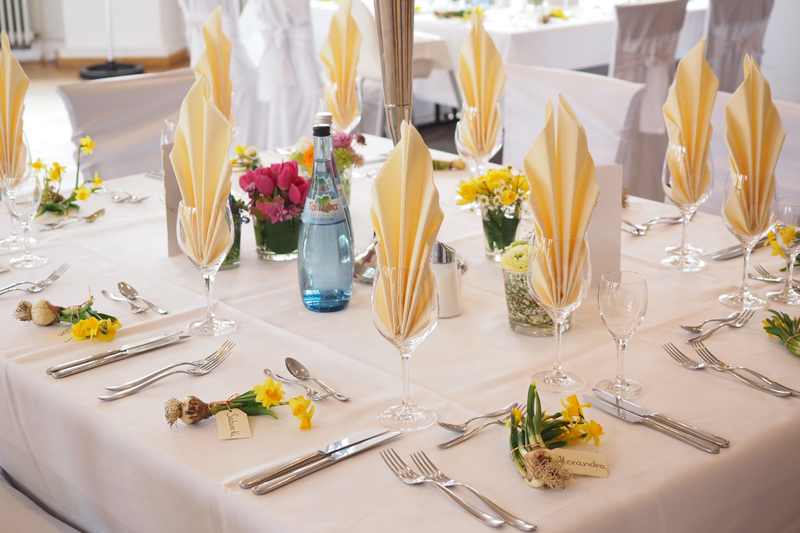 Catherine Blyth expresses the obvious need for conversation in her petitely cute table top book. With its cornflower blue hue and the black silhouettes along the base of the cover, a potential reader would expect something a bit aristocratic with, perhaps, a flair for style. Blyth's accounts of various historical viewpoints on the art of conversing and starting a conversation combined with conversational fashion savvy, allow anyone to not just begin but sustain a conversation.

The need for conversation is well established throughout the book and especially in the first chapter. Humans love to talk. We crave interaction and news and discussions. The age we find ourselves in, however, has stymied our ability to have a face to face conversation. Much of Blyth's book covers this lack of desire to actually talk to others. She is adept at making her reader aware that we are silent when in a crowd but talkative on our cell phones and online. Her ability to place us in a situation that screams for consideration and decorum is fun to ponder.

After establishing this conversational need, Ms. Blyth gives her reader some how-to pointers. She encourages one to say "hello" and put oneself out there. Introduction and conversation starters are also plentilly provided. Her chapters are easily broken down into steps of what to do and, graciously, what not to do.

Although conversation can be a light topic, the book has the potential to drag. Blyth's prose and her quotes from a variety of societal figures keep the pages turning. Two topics which are key needs of instruction are proper navigation techniques for conversation and the art of flattery. Her navigation recommendations provide wit and smiles. I personally love the humor of social engineering topics. But there are other thought provoking and helpful ideas found in conversations at work, steering conversation in a proper direction, wrangling boredom and a fun chapter on detecting lies.

Then there's the flattery aspect of conversation, such as pillow talk and the languages of love. Blyth does a great job of bringing conversation – rich, enjoyable conversation - into many aspects of our shared lives. Another facet of flattery which Blyth brings up is when not to speak at all…as in shut-up and listen.

As an etiquette writer and editor, I am often dismayed at the general population's lack of respect when it comes to greetings, smiling and all things conversational. Catherine Blyth's book covers many of these angst's with straight forward direction, lots of wit and enough grace and charm to convince this editor that our need for speech is not a lost art. Like many aspects of treating others with respect, considerate conversation is a necessary ingredient to a nutritional personality.








Related Articles
Editor's Picks Articles
Top Ten Articles
Previous Features
Site Map





Content copyright © 2021 by Lisa Plancich. All rights reserved.
This content was written by Lisa Plancich. If you wish to use this content in any manner, you need written permission. Contact Lisa Plancich for details.