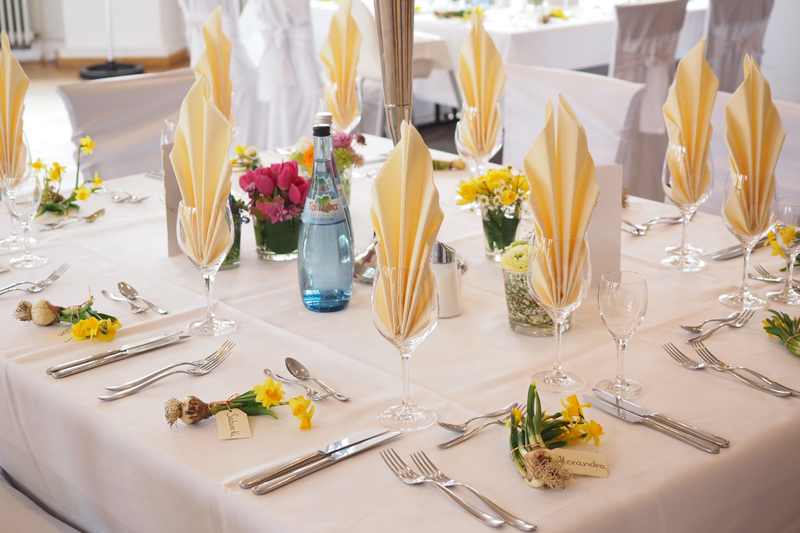 Is the thank you note dead? Has the prominence of email lead to the demise of a hand written acknowledgment? What has become of all that creamy, personalized stationary or the cute card?

The answers are as follows:

The thank you note is by no means dead. Email is the poorest excuse on the planet for not sending something nice. As for all that stationary, its still there, still classy and still so very much appreciated when received.

Thank you notes really are necessary. Although purists will insist that it be hand written and mailed, we have to acknowledge the change in our society and accept the e-card as a fact of life. It is, therefore, in-excusable to not send a thank you note when someone has done you a kindness. The fact that the general population can send a quick and free e-card to, say nothing of the fact that the post office has in no way abandoned the general population, makes it easier than ever to make sure people know they are appreciated.

When sending a card of thanks you should always begin with the reason you are sending the note. More than likely it says "Thank-you" in some form on the front but it's your job to be specific. For example, if you spent the better part of an evening eating dinner at a person's home, by all means begin with acknowledging just that. Mention the food served and what you enjoyed about the conversation. If you were at their home, write out something you liked about the décor or a specific room. Finally, if you brought a hostess gift (huge hint here) casually mention it and say you hope they enjoy, say, the bottle of wine during a future meal.

The note doesn't have to be long and it doesn't have to be syrupy. It does however, need to be written (or typed out) and sent off. And the sooner it's sent the better. Your host and/or hostess didn't wait to open their home to you; you should return a small portion of the favor by acknowledging it quickly.

As for who should send a card, no one is exempt. Children should always send thank you notes to everyone they receive gifts from. It teaches them a great habit which is something they will thank you for when they have kids of their own. For every person who attends your child's party and brings a gift (no matter what it is and if they like it), it's your job as a parent to instill the virtue of thankfulness by having them write out a note of thanks.

Men, likewise, should always send a business thank you note with respect to interviews, dinners, and for people who have gone above and beyond the call of duty. Bachelors need to acknowledge kindness as do grandfathers and of course sons and husbands.

Ladies need less persuasion but many are unsure just who should be the recipient of a thank you note. If you receive something from a child, always send a note of thanks as you are instilling the same thing their parents are diligently attempting to do. Going out to lunch, getting together, receiving flowers when ill, really any act of kindness deserves bestowing the sender with a sense of gratitude. The only time you don't need to send something is in response to a thank you. Again, you don't need to thank someone for a thank you gift.

Recently I received a note from a woman I shared a room with at a convention. We are fair-weather friends who had three days to get to know each other under circumstances which could have been difficult. Within two days following the convention I received a sweet note in the mail just letting me know she enjoyed the opportunity to get to know me. It was unexpected yet very much appreciated.

Thanking a potential boss for the opportunity to interview with their company and remembering your mother-in-law when she offers to watch your kids are two more examples of reasons to let someone know you recognize how they have gone out of their way to do something for you.

When it comes to the thank you note, one can rarely go wrong. The only potential challenge is opting to not send one. So just send it. And like the RSVP, don't wait. Just do it. One author I've come to admire is Kate Spade. Her book, "Manners" offers help with respect to thank you notes and all things conversational.








Related Articles
Editor's Picks Articles
Top Ten Articles
Previous Features
Site Map





Content copyright © 2021 by Lisa Plancich. All rights reserved.
This content was written by Lisa Plancich. If you wish to use this content in any manner, you need written permission. Contact Lisa Plancich for details.