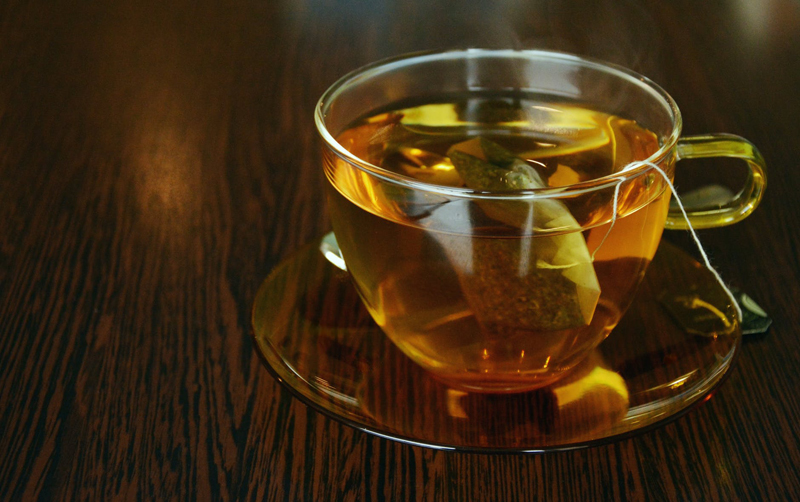 Tea At The Palaz of Hoon

Tea At the Palaz of Hoon was written by Poet Wallace Stevens. He was born in Reading Pennsylvania on October 2, 1879. By trade and education this prolific man was a lawyer (1903). But more importantly, Wallace Stevens was a true lover of art. He enjoyed art in many forms, as well as also enjoying a slow stroll each day like clockwork, in the same spots and time, taking in all that nature would show him.

He began collecting many things, ordering art from around the globe. And while he expressed his loves for the places that the art were coming from, Stevens never ventured out of the country. While his art collections continued to grow, he acquired a taste for fine gourmet foods and drinks. He loves Chinese art and Chinese tea.

Wallace Stevens is known as a symbolist poet. He often used to color as a big part of his technique. He used the infusing of his colors as a parody for other things/words. His first published book was a collection of poems called Harmonium. That was in the year 1923; while some give high critical acclaim to this book it sold only about 100 copies!

Some think that his poems and he have been severely overlooked by the literary world. While his poems' collections continued to center on nature and landscapes using color for example as a way to convey abstract art; many of his poems will leave us thinking, bewildered, and trying to defuse the meanings.

He himself is even quoted by the Academy of American Poets as saying, "there I found myself more truly and more strange." He helps us to step into our imaginations and delve into self-examination over the true meanings of his writing.

His imagination wrote the ever famous Tea At The Palaz of Hoon. He appears to be doing some interspection of self as he paints a picture of perhaps himself even being anointed by some type of Eastern monk. And further still, some critics think that a Hoon is the combination of hero and moon (again a parody relationship).

So whether you think that Wallace Stevens was that poet genius with depth and imagination, or just a "cornball" trying to be crafty, his poem Tea At The Palaz of Hoon is not about taking tea at an ornate palace, nor is it about tea drinking at all! One thing is for sure, however, having a hot cuppa of your favorite tea while reading Wallace Steven's poetry collections in a teahouse would surely be genius! Please enjoy the poem Tea At The Palaz of Hoon:

Tea At The Palaz of Hoon

Not less because in purple I descended
The Western day through what you called
The loneliest air, not less was I myself.

What was the ointment sprinkled on my beard?
What were the Hymns that buzzed beside my ears?
What was the sea whose tide swept me there?

Out of my mind the golden ointment rained,
And my ears made the blowing hymns they heard.
I was myself the compass of the sea:

I was the world in which I walked, and what I saw.


Or heard or felt came not but from myself;
Had there I found myself more
Truly and more strange.

(*this poem is now part of public domain)



Related Articles
Editor's Picks Articles
Top Ten Articles
Previous Features
Site Map





Content copyright © 2022 by Mary Caliendo. All rights reserved.
This content was written by Mary Caliendo. If you wish to use this content in any manner, you need written permission. Contact Mary Caliendo for details.