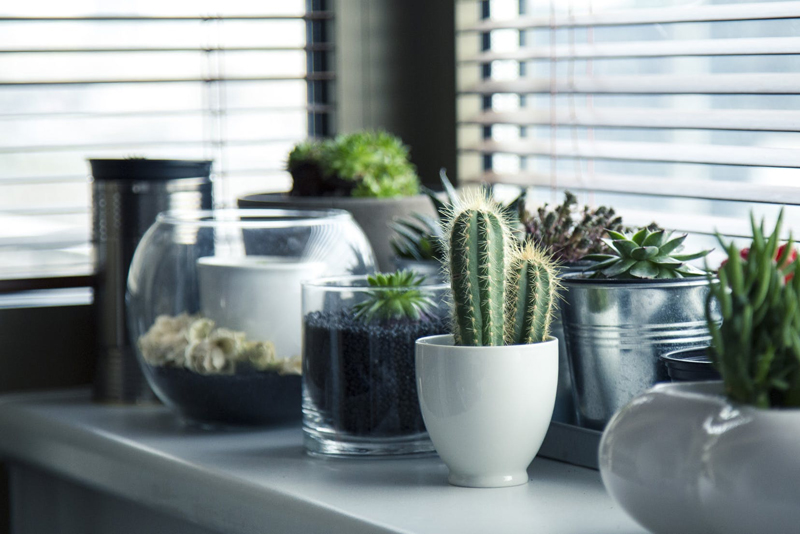 Medinilla is a genus of plants that doesn't get the attention it deserves. Considering that one species in the group, M. magnifica, goes by the name Malaysian Orchid, you'd think plant-lovers would be intrigued enough to seek one out. Hopefully after learning a little bit about Medinilla, enthusiasts will begin looking for one to add to their home.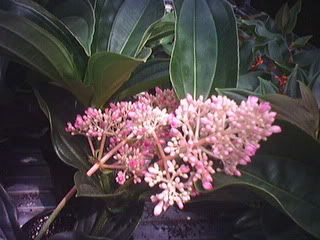 Medinilla is a shrub-like plant, growing to be as much as 6 feet high, depending on the species. When grown indoors, 3 feet is much more likely. The branches are woody, the leaves are large and glossy and the flowers…well, the flowers are what really make Medinillas so special. Medinilla flowers first appear as white-to-pink clusters that hang heavily down like bunches of small grapes. The flowers, or rather, bracts, eventually open up in the hopes of being pollinated.
Bright, diffuse sun is ideal for Medinilla. These plants grow epiphytically in trees and so are accustomed to some protection. If you are in the northern hemisphere, the best place to keep your Medinilla is near a southern window with a sheer curtain on it. Make that a northern window if you are south of the equator. Otherwise, an eastern or western window is a good choice.
Epiphytes do not need potting soil to grow, but of course if you are going to grow it indoors, you'll want to pot it up in some. Avoid using a cheap potting mix as they tend to be very heavy and do not allow good drainage, something Medinillas absolutely must have. Choose instead a high quality mix and add some coarse materials such as orchid bark, charcoal and perlite.
Water your Medinilla regularly, letting the potting mix dry out about an inch and a half down between waterings. Water thoroughly with tepid water, making sure that liquid makes it all the way through and out of the bottom of the pot. You'll want to use a liquid fertilizer at every other watering.
Medinilla is propagated from seed or cuttings. Many people claim greater success when propagating from seed as cuttings require very high humidity and freely draining medium, which can be difficult to maintain. Cuttings should be placed in indirect light, slightly less bright than what you would ideally keep the mature plant in.
Here in the United States, Medinilla can pretty difficult to find. Some people have been lucky to find it in the occasional big box store. You'll probably have better luck looking at independently owned nurseries. If you positively can't go another day without one, your best bet would be to order one online…of course, wait until the weather is warm; you wouldn't want your plant to die in transit.
This site needs an editor - click to learn more!

You Should Also Read:
Phalaenopsis in Flower
Bird of Paradise
Houseplants Newsletter




Related Articles
Editor's Picks Articles
Top Ten Articles
Previous Features
Site Map





Content copyright © 2022 by Lisa Beth Voldeck. All rights reserved.
This content was written by Lisa Beth Voldeck. If you wish to use this content in any manner, you need written permission. Contact BellaOnline Administration for details.