Psychic Protection and Tarot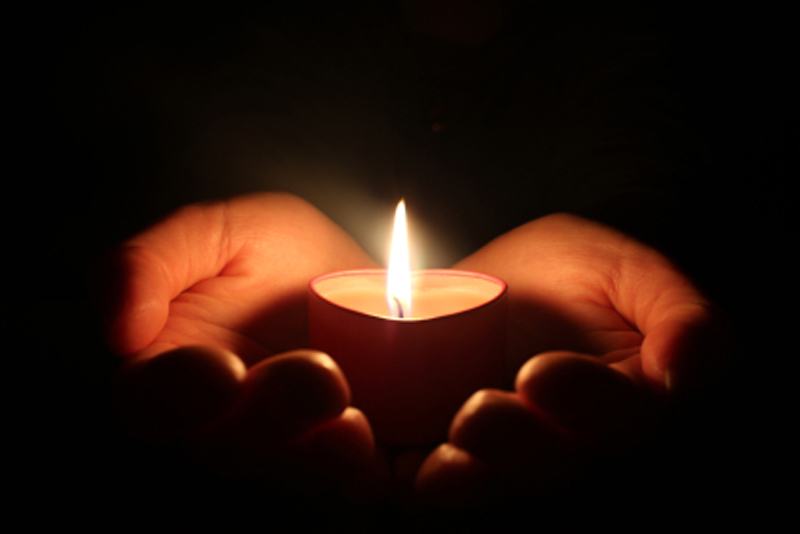 Psychic protection is a very important factor when you are reading for another person. It is vitally important if you should choose to read Tarot on a regular basis.
Doing a reading requires the reader to open fully to the energies of the client and the energies surrounding the client. In essence the reader is creating a psychic bridge over which information flows back and forth.
One day many years ago, I was visiting a new age shop during one of their psychic fairs. They were short a reader. I had mentioned to the owner during one of my many visits that I did Tarot readings for friends and family. So, she asked me to jump in and do a few readings. A few readings turned into 22 back to back over a course of 6 hours.
After the fair, I felt drained and exhausted. The next day I had chills and felt like I had got run over by a truck. It took me almost a week to feel normal once again.
I mentioned what had happened to a friend of mine who was a professional Tarot reader. She told me that I had experienced a psychic drain during the fair. All my energy had been given away. She suggested that I learn to protect my energies on a psychic level.
People come to a Tarot reader for answers. And, unlike other counselors who rely on facts and statistics, Tarot readers rely solely on their intuitive skills and abilities. And, the issues that they deal with are often emotional and sometimes heart breaking.
Most Tarot readers, by virtue of wanting to learn Tarot in the first place, are empathic. They feel what other people feel on an emotional and sometimes even physical level. They are also extremely sensitive to the unseen energies that are constantly weaving in and out between all of us. So, you can understand how important it is to shield oneself while doing a Tarot reading.
There are many ways to shield yourself. I am a Reiki practitioner and I use the master symbol Raku in between each reading. It basically means disconnect me from the energies of the client with whom I have been working. It looks like a giant lightening bolt and when I draw it in the air over my cards, it is a reminder to me to let go of any energies, other than my own, that I may be holding on to.
Another way is to ground yourself between each reading. Working with Tarot requires you to be a bit "out there" while you are gathering the necessary information. Putting your feet firmly on the ground and sending the outside energies into the earth between each reading also reminds you to let it go.
Some readers choose to surround themselves with white light, send out a prayer, or keep a crystal on their table to place the unwanted energies into between readings. This does require the crystal to be cleaned and cleared after the fair or event is over.
The most important thing is to remember not to allow yourself to become a sponge. Work with different ways to clear your energies and do what works best for you on a regular basis.
I actually highly recommend Psychic Shield: The Personal Handbook of Pyschic Protection by Caitlin Matthews. I own it and I refer to it often.
Buy it at Amazon!
Psychic Shield: The Personal Handbook of Psychic Protection


Related Articles
Editor's Picks Articles
Top Ten Articles
Previous Features
Site Map





Content copyright © 2022 by Linda J. Paul. All rights reserved.
This content was written by Linda J. Paul. If you wish to use this content in any manner, you need written permission. Contact Linda J. Paul for details.