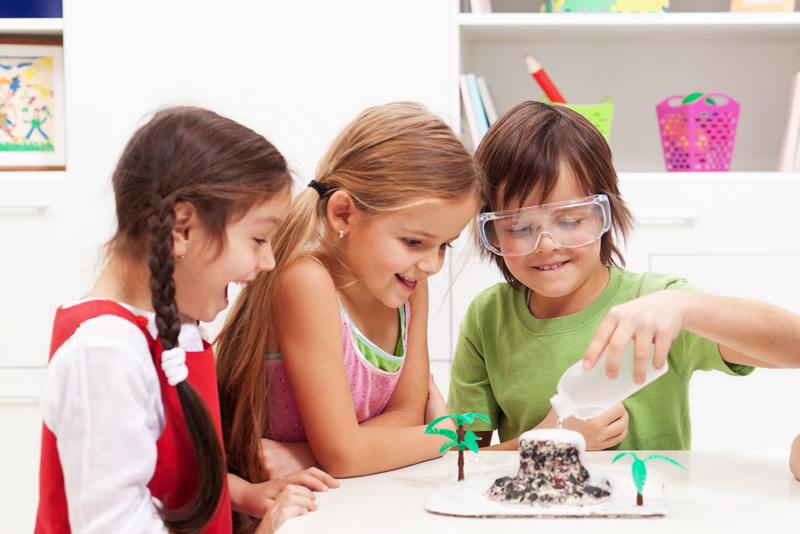 Is your daughter meeting your standards when it comes to grades? Is she being all she can be according to her grades? Does your daughter know what is important to you when it comes to expectations and her grades? Here, you will find interesting tips on how to improve her grades and the way she thinks of herself. In addition, you will see how to work together to encourage a healthy relationship between you and your daughter without pressures.

Grades are standardized measurements of varying levels of comprehension within a subject area. Grades can be assigned in letters (for example, A, B, C, D, E or F), as a range (for example 1.0–4.0), as descriptors (excellent, great, satisfactory, needs improvement), in percentages, or, as is common in some post-secondary institutions in some countries, as a Grade Point Average (GPA). The GPA can be used by potential employers or further post-secondary institutions to assess and compare applicants. A Cumulative Grade Point Average is a calculation of the average of all of a student's grades for all semesters and courses completed up to a given academic term, where as the GPA may only refer to one term.

Let us stop and look at how grades affect your daughter! We know that grades are important for your daughter. They say what type of student she is, whether she is average, above average or below average. However, did you know that her very mood could affect her test scores or her scores for school assignments?

Your daughter has all sorts of pressures when it comes to grades. She has the parent pressures, the teacher pressures, the peer pressures, personal pressures that she places on herself, the pressure of punishment, and the school pressures (overall testing raises or lowers funds to school). The pressures and punishment that your daughter faces because of grades are a great struggle.

The things that should matter most should be:

• what's important to your daughter
• that she knows you are proud of her no matter what
• if struggling she would feel confident enough to mention it without the worry of punishment
• speaking to your daughter about her grades
• making her feel confident that you will work through this improvement together

Punishing and complaining about the way her grades are after the fact will not help the situation. Keep in mind that both child and parent share the responsibility of the grades. If your daughter is falling behind, that means the parent has fallen behind in working with the daughter.

If you and your daughter worked together without pressures, her self-confidence would lift. She would feel better amongst her peers. Moreover, you would notice that her grades would start to improve and the thought of doing her best would be her goal.

When I mentioned to my daughter that I was going to do an article on grades, she asked me to get the audio book of a girl and her grades. The Author Andrew Clements wrote a story of a girl named Nora Rose Rowley who is a genius. When Nora, fed up with the fuss everyone makes about grades, she brings home a terrible report card just to prove a point. I suggest you get the audio on it to see what the affect grades do for children, especially Nora Rowley.

You should be asking the following questions: Is your daughter happy? Is she socially well rounded? Does she like or enjoy anything? Does she display enough independence? In addition, does she smile daily? The next time your daughter brings you her grades, think before you speak or react!

Live, Laugh and Love

"Making a difference in the world one person at a time"



Related Articles
Editor's Picks Articles
Top Ten Articles
Previous Features
Site Map





Content copyright © 2023 by Tuculia Washington. All rights reserved.
This content was written by Tuculia Washington. If you wish to use this content in any manner, you need written permission. Contact Tuculia Washington for details.