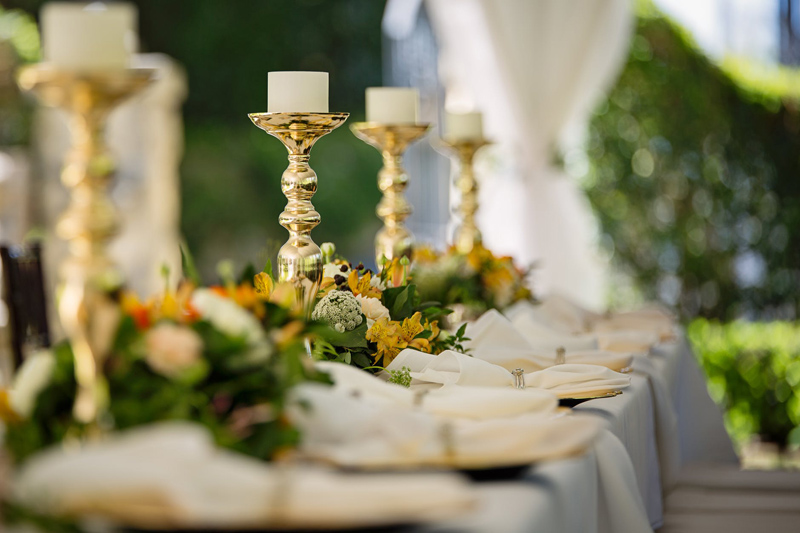 Having a party? Good food, good friends and great variety spells fun! Try some of these great dip recipes at your next event. Listed are recipes for Baba Ghanouj, Guacamole, Southwestern Bean Dip, Chummus, Cheese/Sausage Dip and a Crab Dip. You can introduce friends and family to something different by trying a recipe you might not usually see in your area. For instance I've never seen Baba Ghanouj served here in this area at any party since I moved here in 1972 but I guarantee it's tasty. Serve a variety so that everyone will find something they enjoy.

Baba Ghanouj
A great Mediteranean dip made with spicy eggplant and tahini is a great way to start a party!

3 large eggplants
3/4 cup tahini (instructions below)
1/3 cup olive oil
1/2 cup lemon juice
2 tsps minced garlic
1 tsp cumin
Pinch of cayenne
1 tsp salt

Preheat oven to 375ºF.
Cut the eggplants in half lengthwise and place on a greased rimmed baking sheet.
Bake about 45 - 60 minutes or until very soft. Cool a few minutes then scrape out meat from eggplant.
Drain and squeeze the cooked eggplant meat to release excess liquid. Pat any remaining liquid out of the eggplant with paper towels. This will keep it from having a bitter taste.
Puree the eggplant and all other ingredients in a blender or food processor.
Transfer to a serving dish and garnish with parsley if desired. Serve with pita bread wedges or crackers. It is also great as a dip for fresh vegetables. Makes 3-4 cups.
NOTE: You can broil or grill the eggplant over an open flame (45 - 60 minutes), searing the outsides until blackened and peel the eggplant after it is tender. Prepare as directed by draining ect.. This will give it a smokey flavor preferred by some.
Also this can be chilled for keeping but serve at room temperature.

Tahini
3 oz package sesame seeds
In a skillet carefully toast the sesame seeds over medium heat until golden brown. (About 3 or 4 minutes). After cooled down a bit place in food processor or blender and grind to a paste.

Guacamole

3 avocados; peeled, pitted, and mashed
1 lime, juiced
1/2 tsp salt
1/2 small onion, minced
1 Tbsp chopped fresh cilantro
2 roma (plum) tomatoes, diced
1 clove minced garlic
1/2 teaspoon ground cumin
1/2 tsp ground cayenne pepper

In a medium bowl, mash together the avocados, lime juice, and salt. Mix in onion, cilantro, tomatoes, and garlic. Stir in cumin and cayenne pepper. Refrigerate 1 hour for best flavor.

Southwestern Bean Dip

1 can (15 oz) refried beans
1/2 can diced green chili peppers
4 oz cream cheese, softened
1 tsp oregano
12 oz sour cream
8 green onions, finely chopped
1 cup grated monterey jack cheese
1/2 cup grated longhorn cheese
3/4 cup salsa
1 pkg taco seasoning
salt and pepper to taste

Combine all ingredients except grated cheese in baking dish. Sprinkle top with grated cheese. Bake 1 hour at 300ºF until cheese is melted and bubbly. Serve hot with chips, crackers, or toasts.

Chummus (Middle Eastern Dip)

3 cups dry garbanzo beans, soaked overnight
1 pinch baking soda (opt)
3/4 cup tahini paste
1/2 cup extra-virgin olive oil
1/4 cup fresh lemon juice
1 tsp gr cumin
salt to taste
1 Tbsp extra virgin olive oil for drizzle

After soaking beans overnight, rinse them and place them in a large pot. Fill with enough water to cover by at least 1 inch. Bring to a boil and then reduce heat and simmer until the beans are very soft, 1 1/2 to 2 hours.
Drain the beans, reserving some of the water to use later. Reserve a small handful of the whole beans for a garnish. Transfer the rest to a blender and blend the beans until smooth, adding the olive oil gradually. Add some of the reserved water if needed to help it blend. Add the tahini and blend in along with the lemon juice. Season with cumin and salt.
Spread the hummus into a flat serving dish and garnish with the reserved beans and a drizzle of olive oil. Serve warm with pita bread or crackers.

Southwestern Cheesy Sausage Dip

1 pound pkg Velveeta Cheese
1 can chili (no beans)
1 can Ro-Tel diced tomatoes and green chilies
1 pound sausage, browned and crumbled

In a sauce pan, combine the cooked sausage, velveeta cheese (cubed), chili and Ro-Tel. Cook over medium heat while stirring until cheese is melted. Serve warm with chips, veggies or crackers. This is also great as a topper for baked potatoes :)

Crab Dip

2 cups (1 pound) crab meat
1 cup sour cream
8 oz. cream cheese, softened
1 cup buttermilk
1 cup miracle whip salad dressing (or mayonaise)
16 oz. artichoke hearts, drained, chopped fine
1 cup shredded monterey jack cheese
1 cup shredded white cheddar
2 Tbsp minced garlic
1/2 tsp course ground black pepper
1/2 tsp dried dill
1/2 tsp old bay seasoning
1/4 cup grated parmesan

Preheat oven to 400º F. Lightly grease a baking dish. Combine all ingredients except Old Bay seasoning and Parmesan cheese. Put into baking dish and sprinkle top with the seasoning and Parmesan cheese. Place baking dish into oven and bake until bubbling and cheese is melted. Approx 25 minutes. Serve dip warm with pita bread, toast points or crackers.


Related Articles
Editor's Picks Articles
Top Ten Articles
Previous Features
Site Map





Content copyright © 2023 by Deborah Adams. All rights reserved.
This content was written by Deborah Adams. If you wish to use this content in any manner, you need written permission. Contact Allyson Elizabeth D´Angelo for details.