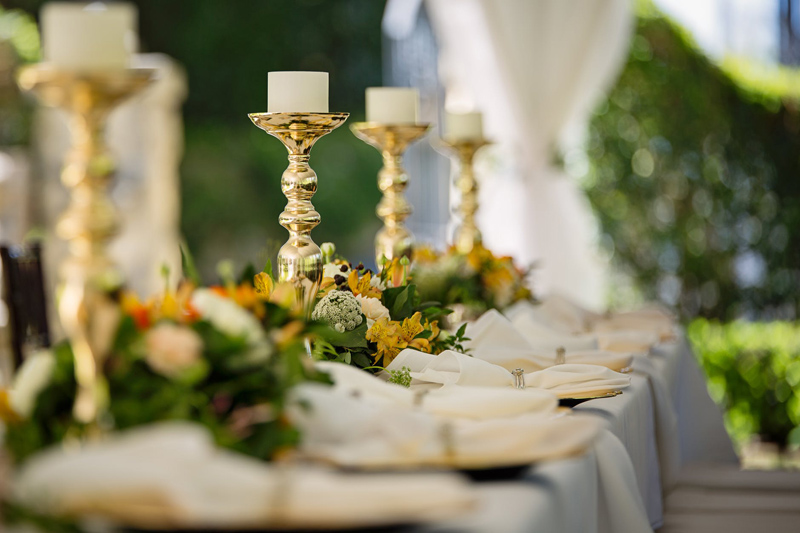 Mini Pies and Tart Recipes

Miniature pies, tarts, cakes and desserts are always a big hit at any event as people love to choose their favorite.
New Years Eve is coming up quickly so throw together a load of these for your guests and see if they don't become a party rave!!! Some of these require cooking and some of them are simply delicious without needing to be cooked. How cute would a buffet of these be?
Try some of the mini meat pies or mini quiches for a nice appetizer as well!
Here are a few recipes to get you started. Basically you can do this with any recipe you have and make these little individual servings for your event! You will definitely get rave reviews if you have a tasty selection for your guests.

Patti O'Bannon sent this first recipe in. It was shared by her cousin's daughter who got it from her mother-in-law Joyce Westbrook. They live in Minnesota and I've got to go visit there someday!!! These are delightfully yummy little pies so you know those folks can cook!
Thanks Patti and the rest of that fantastic family for sharing these!!!

Miniature Pecan Pies

Crust:
3/4 oz Cream Cheese
1 Cup butter
1 Cup sifted flour
Blend Cream Cheese and Butter at room temperature. Stir in flour.
Chill for one hour.
Shape into 24 1" balls. Take out and place in tiny muffin tins. Shape to fit the muffin tins.

Filling:
1 egg
3/4 Cup Brown Sugar
1 Tsp. Butter
1 Tsp Vanilla
Dash of Sale
2/3 Cup broken pecans
Stir until smooth
Put some of the filling mixture into each small muffin tin.
Bake at 325º F for 25 minutes or until set.

Super Simple Mini Pies
Ok.. this one doesn't require much effort at all and was created to make super quick desserts for pop in visitors. Thanks Cindy!

1 can Flaky Grands Biscuits
1 can pie filling of your choice
3/4 cup flour
1/2 cup brown sugar
About 2 Tbsp softened butter

Directions
Preheat oven to 350º F.
For the crumb topping combine flour and brown sugar in a large bowl. Cut in softened butter with a fork until it is crumb texture.
Separate each biscuit into two halves putting each half in its own cup in a large non-stick muffin tin.
Mold the biscuit half into the tin forming a crust.
Fill each crust with about 2 tbsp of pie filling.
Sprinkle some crumb topping on each pie.
Bake for about 20 minutes.
Remove from oven and let cool for 5 minutes before removing from pan.

Mini Meat Pies

Mini Chicken & Corn Pies

3 oz. cream cheese, softened
2 tbsp. mayonnaise
1 c. chopped, cooked chicken
7 oz. Mexicorn (with red peppers), drained
1 c. shredded cheddar cheese
2 Tbsp. minced onion
1 pat butter
10 oz. can buttermilk flaky or butter flaky biscuits

Heat oven to 375º F. In small pan, lightly sautee' onion in pat of butter until cooked. Lightly grease 10 muffin cups. In medium bowl blend cream cheese and mayonnaise until smooth. Stir in chicken, corn, cheese and onion. Separate dough into 10 biscuits, separate each biscuit into 2 parts by removing the top 1/3 of each biscuit. Place bottom 2/3 piece of each biscuit in prepared muffin cup. Press to cover bottom and sides forming 1/4" rim. Spoon about 1/4 cup chicken mixture into each cup. Top each with remaining 1/3 biscuit stretching slightly to fit. Press edges to seal. (Sprinkle with sesame seeds if desired.)
Bake at 375º F for 15 to 20 minutes or until golden brown. Makes 10 mini pies.

TIP: To reheat, wrap loosely in foil, heat at 350º F for 15 minutes.


Mini Quiches

Mini Ham/Mushroom Quiche Recipe

1 pkg. refrigerated pie crust
1 large portabello mushroom
2/3 c. finely chopped, precooked ham
4 oz. button mushrooms
2 Tbsp. butter
1 Tbsp. olive oil
1/2 cup whipping cream
1 egg
1/4 tsp. salt
1/8 tsp. cayenne pepper
1 cup shredded Swiss cheese

Let pie crusts stand at room temperature for 20 minutes, then gently roll out to 12" circles. Wipe mushrooms with damp cloth and chop in food processor or with chef's knife. Place butter and olive oil in a medium skillet and cook mushrooms over medium heat until all liquid is evaporated and mushrooms are brown and tender.
Preheat oven to 375º F. Grease 2 dozen 1 3/4" muffin cups. Using 3" cookie cutter, cut 24 circles from pie crust (12 from each crust), rerolling crusts if needed. Press into prepared muffin cups. Divide mushrooms and ham or chicken evenly among lined cups. In small bowl, combine egg, cream, salt and cayenne pepper and beat well. Pour egg mixture over ham and mushrooms; 2 tsp. per each muffin cup. Sprinkle each with grated cheese.
Bake for 18-20 minutes or until center of quiches is set. To serve warm, cool 5 minutes before removing from pans then remove and serve.
To freeze, cool on wire rack and freeze in single layer until solid. Place in air tight freezer container in single layer.
To reheat, place frozen quiches on cookie sheet and bake at 350º F for 12-14 minutes until hot. Makes approx 24.

NOTE other great combinations include chicken and broccoli, broccoli and cheddar, gouda and ham, onion and swiss... try different varieties of meats, cheeses and vegetables.

Miniature Pudding Pie

2 c. graham cracker crumbs
2 Tbsp. melted margarine
1 large pkg. Cheesecake Instant Pudding
1 large pkg. Chocolate Instant Pudding
1 large bar Milk Chocolate
3 c. milk

Lightly butter miniature muffin tins. Combine graham cracker crumbs with melted margarine until well mixed. Press into bottom and sides of muffin tins. Set in refrigerator.
Combine 1 1/2 c. milk with the Cheesecake Pudding mix in a bowl. Mix well.
Spoon a little into each muffin tin.
Prepare the Chocolate pudding mix as before and spoon a little bit on top of the Cheesecake mix in each tin.
Shave some of the milk chocolate bar over the tins with a potato peeler until all tins have some shaved chocolate on top. Lightly press down. Refrigerate in tins until firm then gently remove and serve chilled. These are great and they look decadent. Sometimes I will serve these on a little saucer with a drizzle of raspberry sauce on the plate. Very good!




Related Articles
Editor's Picks Articles
Top Ten Articles
Previous Features
Site Map





Content copyright © 2022 by Deborah Adams. All rights reserved.
This content was written by Deborah Adams. If you wish to use this content in any manner, you need written permission. Contact Allyson Elizabeth D´Angelo for details.