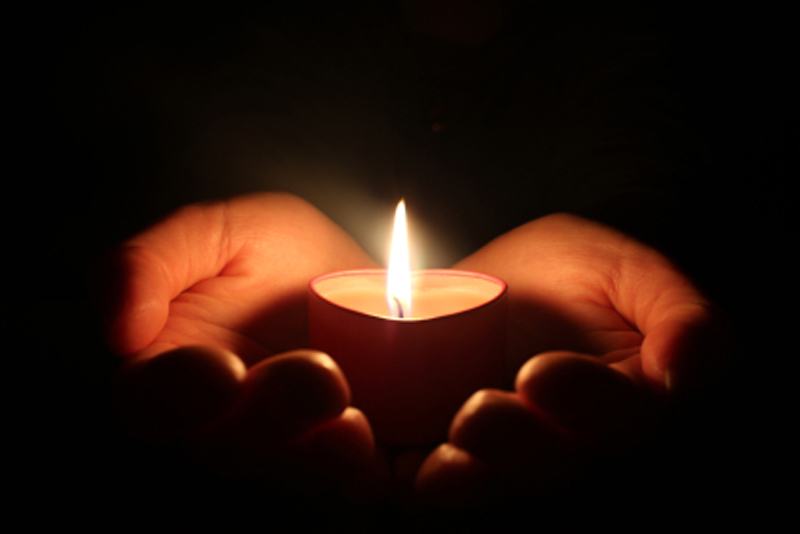 The suit of Pentacles basically symbolizes abundance. While abundance certainly includes enough material wealth to get by in the world, it also is indicative of how well one has learned to manifest what one desires into one's life. Have you ever wondered why some people just seem to draw what they desire to them with little or no effort on their part? The art of manifestation is all about focus and determination.

In order to achieve what you desire you need to first understand what it is that you desire in the first place. If you send a bunch of mixed messages out into the Universe the only answer you will get back is a bunch of mixed answers.

But, if you focus your desire like a laser beam into the heart of the Universe, that desire is bound to manifest in the physical world.

Our Pentacle man is going through that process as he leaves the Eight of Pentacles behind him. He now has a thriving business, he is a pillar of strength and compassion in his community, and he has gained the skills and tools he needs to expand even more.

But, he feels like something important is missing from his life. He just can't seem to fathom what that something could be. Until one sunny late summer day he is sitting in a local vineyard among the bowers of grapes and a beautiful vision appears before him. She is dressed in a long colorful flowing robe which perfectly matches the hat upon her head. On her hand is perched a falcon.

He recognizes her as the owner of the mansion which he can see nestled in the distant rolling fields of grapes. Entranced he watches as she offers some gold coins to a few ragged children who are playing tag nearby.

There is something totally serene and graceful about her as she glides her way to where he is sitting. She smiles at him and tilts her head to the side and he is speechless and overwhelmed by her mere presence.

After he finally finds his tongue once more he asks her to sit down beside him. The afternoon passes very quickly as they speak of many things. As evening approaches they have worked out a business arrangement that would suit each of them very nicely. And, they have also fallen deeply in love.

Within the next year these two wonderful Pentacle people have merged their skills and talents into an amazing business that not only benefits them and their community. They have expanded outwards into bigger venues and the world has become a better place through their philanthropy.

Inevitably, the day comes when the Pentacle man bows down before the Pentacle woman and asks her to become his wife. Her answer, of course, is "YES"!

If the Nine of Pentacles appears in your cards, it is telling you to be graceful, appreciative and generous with all that you have gained. While it is quite true that you have worked very hard to obtain your goals, never lose sight of the fact that you can also be a paragon of strength and virtue to those who are still struggling to get by.

You might consider investing some of your wealth back into the community. There are always good causes that could use some capital to help obtain their goals and dreams. Share your experience, your skills and your talents and you will find that you are not just rich on the outside .. but on the inside too!







Related Articles
Editor's Picks Articles
Top Ten Articles
Previous Features
Site Map





Content copyright © 2022 by Linda J. Paul. All rights reserved.
This content was written by Linda J. Paul. If you wish to use this content in any manner, you need written permission. Contact Linda J. Paul for details.