Spring Orchid Growing Tips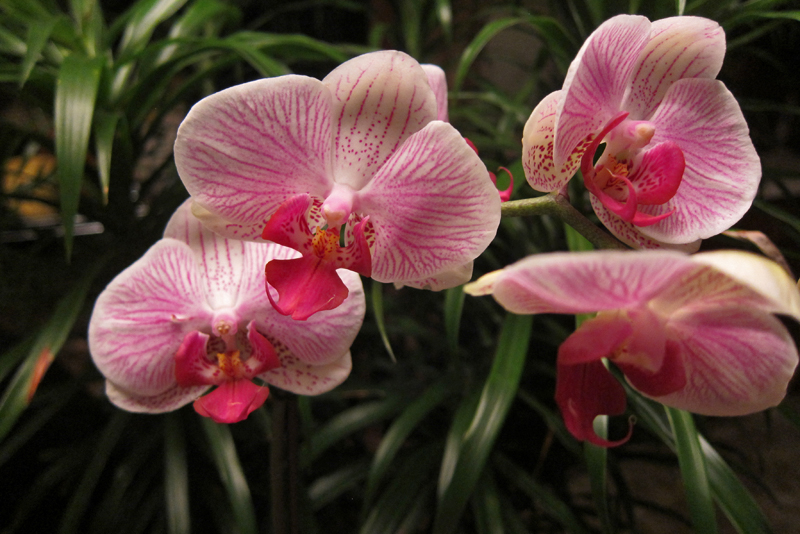 Watch for changing light conditions
It is especially important to watch for changing light conditions in the spring. Many growers depend upon deciduous trees to provide shade to their plants during the majority of the warm weather growing season. Unless you are careful, your plants may get too much light as the sun moves before the leaves are all the way out. If leaves seem to be turning yellow or red in the case of Cattleyas, then apply shadecloth on a greenhouse, or sheer curtains on a window.

Get your outdoor growing areas ready
Get your outdoor growing area ready to move your plants when the weather in your area allows you do to so. Getting the growing area ready will allow you to move your plants as soon as possible and also allow you time to do things correctly. Add new space, replace broken items, and clean up the space from winter debris. Inside, clean up the space that you have been using all winter. Use Physan or Chlorox to kill mold, mildew and bacteria on surfaces.

Clean up your plants
Start your plants in their new growing season all cleaned up and ready to go for the new year. Clean the leaves using vinegar or lemon juice to remove all built up mineral and fertilizer depostis. Check for pests and spray with a good systemic insecticide and also with an algicide and fungicide. Remove old sheaths and reposition your plants in their container. Stake the plants if necessary. Mark those that need repotting and do so as soon as new roots are about 1/2 inch long.

Spring is repotting time
Spring is the time to repot many of your orchids. One important note is that, with the exception of Paphs and Phrags, plants that are blooming or in bud should not be disturbed. Repot the plants as soon as they have finished blooming. Species and hybrids of Brassavola, Cymbidium, Oncidium, Paphs and Phrags, and most seedings should be repotted at this time.

Phal Inflorescences need staking
In many parts of the country, Phals are getting ready to bloom. Be sure to stake the inflorescences when they are about 6 inches, or 15 centimeters, high to produce well displayed flowers. Some growers recommend turning pots 180 degrees at this time to force the inflorescence to grow up and over the plant rather than out and away. If you turn your plants, be sure that you only do so once or the flower arrangement can be ruined.

You Should Also Read:
Orchid Growing Tips
Encyclia bractescens
Native Orchid Conservation


Related Articles
Editor's Picks Articles
Top Ten Articles
Previous Features
Site Map





Content copyright © 2022 by Susan Taylor. All rights reserved.
This content was written by Susan Taylor. If you wish to use this content in any manner, you need written permission. Contact Anu Dharmani for details.