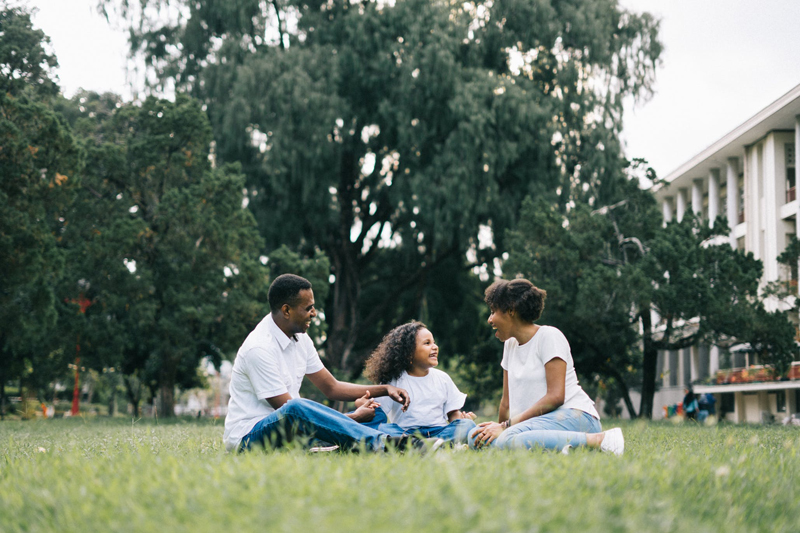 Wow! Easter is next week? Can you believe it? I can't. I still have major shopping to do. What is your favorite memory of Easter? Mine is spending it with my family at my Gram's house. I am feeling her absence quite hard this season. I don't know if it's because I am getting older, or because I just sincerely miss her, and spending that quality time with her. Perhaps it is a combination of both.

There is something so precious about our memories with the ones we love and cherish. If I could bottle the memories and feelings that I had growing up; I'm sure it'd be worth more than its weight in gold.

There are times when we rush and are harried by the circumstances of the world we live in. Taking time to create loving memories and spending time with one another can create a lifetime of goodness to draw upon in later years. I believe that is what I am most grateful for—the memories and the love that my Grams left me with. And not to mention a lifetime of great recipes that my family and friends get to enjoy.

Creating family traditions is something that we can do to help ensure that our loved ones have a part of us with them always. Whether through photographs, home movies, DVD's, etcetera; we can leave a wealth of goodness to draw upon.

In December of 2009, my great-grandmother passed; just shy of her 97th birthday, which is April 3rd. I realized that I have no paternal or maternal grandparents alive. It saddened me that my children will not have the opportunity I had growing up: a family with three generations of grandparents. I was fortunate to know, spend time, and have loving memories of all my grandparents: from my great-great grandparents to my grandparents. But what gave me hope were my memories, and those special traditions that left an indelible mark on my life. This I can share with my children, and through me, they get to know about where I came from, and the kind of love that I experienced, and of course, the multitude of hilarious family stories. You cannot have as large a family as mine, and not have some hilarious tales to repeat! (I'll just leave mine out!) However, I think my brother will have that covered.

Just thinking about those stories is bringing a smile to my heart and face as I write. What a blessing! I loved all the holidays, but especially Easter. I think because it was springtime and the sun was shining, and the new clothes, and the feeling in the air. Oh, it was just so amazing to me. It was life: Life in a way that I cannot really put into words. But it was life…a good life.

I think that's what my Grams was really relishing in…the life and love of her family. And when she got in her kitchen, preparing that special meal, baking the pies and cakes; she'd sing her songs, laugh a boisterous laugh, and enjoy her family. She was in her element, just as she always wanted it to be. My Grams was an only child. She told me once how she was lonely as a child, and always wanted siblings. Sure, she had cousins; an Aunt had eight kids. But it still wasn't the same. She determined to have a big family. And she did: Four boys and four girls. And from them came 27 grandchildren (I'm the oldest), 33 great-grandchildren, and one great-great grand! Whew! I'm tired just counting! (Hope I didn't forget anyone!) And we all like to get together.

I see my Grams in all her children. I even see her in me. I have the privilege of bearing her name, but I also have the privilege of having spent the most time with her than any other grandchild. I was blessed. I traveled with her, worked with her, and shared my heart and secrets with her. In return, she gave me life: A life that cannot be measured, but only treasured. And I know that this is what I will share with my children; the memories and the love, and those intricate traditions that say Grams to me. Yes. I was fortunate. I was blessed.

I look in my home, and I see things that I have inherited from my Grams, and my great- grandmother, Nana, as well: Things that is older than I am; that hold memories for me. I look and can recall a specific date, a memory, and an occasion. I realize that I have inherited more than I thought. I have inherited moments in history that I can share with my children. There is this footstool that belonged to my Nana. I remember this footstool, as I had to sit on it for many Thanksgiving dinners at my Nana's Brownstone in Harlem. I always got stuck on that footstool, while everyone else was able to get a chair. Here I was, on this footstool, with my little tray, waiting for the day I would graduate to the big chair, at the big table.

I laugh now, as I rest my feet sometimes on this footstool. I remember my Grams and my Nana doing the same. This Footstool has held the feet of some great women. And I am proud to rest my feet there, too, after cooking a meal for my family. My mother laughed; she had to sit on that footstool, as well. So I guess my daughter and son will do the same someday.

Whatever your family traditions are; cherish them. Enjoy them. Enjoy each other. The days and years are going by quickly. Make the most of each and every day. Grab a hold of each precious moment. Tuck them into the recesses of your heart and mind, which you may draw upon them. These memories and times are a part of your legacy: A legacy that you can pass on to your children and grandchildren.

Have a blessed and wonderful Easter! From my family to yours: Blessings.

You Should Also Read:
Celebrating Easter


Related Articles
Editor's Picks Articles
Top Ten Articles
Previous Features
Site Map





Content copyright © 2023 by Ruthe McDonald. All rights reserved.
This content was written by Ruthe McDonald. If you wish to use this content in any manner, you need written permission. Contact Ruthe McDonald for details.