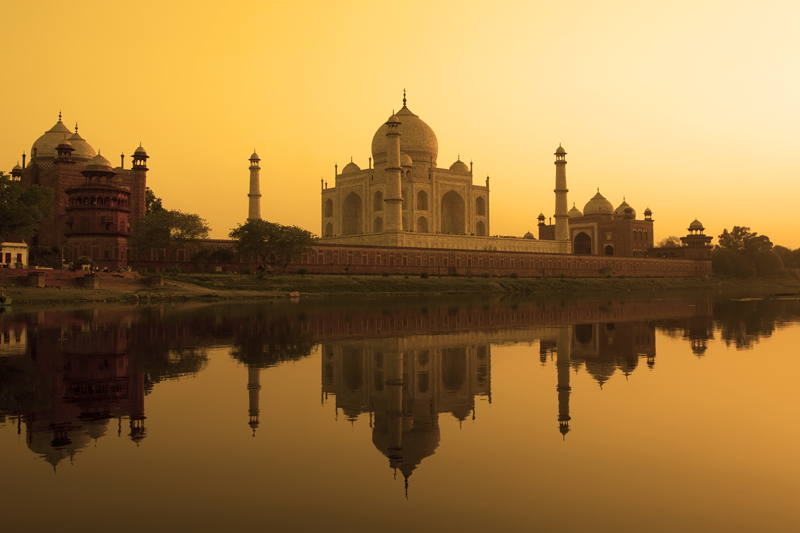 Bisi Bhele Bhath (aka Bisi Bhele Hulianna) is a delicious dish that combines rice, dal and vegetables all together in one simple meal. Bisi Bhele Bhath is a specialty from the South Indian state of Karnataka, located along the Western Indian coast just south of Maharashtra state. In the regional language of Kannada, "Bisi" means hot, "Bhele" means dal, "Huli" means curried and "Anna or Bhath" means rice.
Tamarind is very commonly used in India, especially in South Indian cooking. It is used to add a sour or tart component to a dish and balance the other spices. Tamarind comes from a large tropical fruit-bearing tree that produces a brown pod, known as a tamarind pod. When ripe, the pod yields an edible dark brown pulp (known as tamarind pulp) that has a very distinctive and unique taste combining the flavors of sweet, sour and tart. It is these complex flavors along with the special BBB masala (spice mix) that are essential to making a proper Bisi Bhele Bhath.
When it came to home cooking, my grandmother was a master in the kitchen and her Bisi Bhele Bhath was no exception. My grandmother made this dish quite often when we visited and it was always mouth watering delicious each and every time. This dish also happens to be one of my personal favorites so it is not uncommon for me to get cravings for BBB every so often. So I have worked very hard on this particular recipe countless times over the years, trying to duplicate my grandmother's recipe for the perfect BBB. I am proud to finally say that this recipe comes pretty close and that the key lies in the freshly made BBB masala (spice mix). But if you prefer, you can always buy ready made BBB masala in any Indian grocery store. Personally, I like the MTR brand the best for South Indian food.
This is a multi-step dish that really comes together at the end. It may take a little effort but the results are totally worth it. So please don't be discouraged by the lengthy list of ingredients or the cooking method.
Bisi Bhele Bhath Masala Powder (BBB Spice Mix)
Ingredients:
2 tbsp urad dal (split & skinned black gram dal)
1 tbsp chana dal (split gram dal)
½ tsp fenugreek seeds (methi seeds)
1 tsp cumin seeds (jeera)
1½ tsp coriander seeds
4-5 black peppercorns
2-3 cloves
1-2 green cardamom pods
1 cinnamon stick (1.5- 2" in length)
4-6 dried red chilies, to taste
5-6 curry leaves
½ cup of dried or desiccated coconut flakes (unsweetened)
½ tsp turmeric (haldi)
pinch of freshly grated nutmeg
METHOD:
In a clean dry skillet on medium heat, dry roast the ingredients in small batches. Be careful as it is quite easy to burn the spices. First, add both the dals (urad & chana). Stir for just 1-2 minutes until slightly browned and then remove quickly to a small plate or bowl. Next add the fenugreek seeds along with the cumin seeds and coriander seeds. Stir for just 1-2 minutes until fragrant and remove quickly to the same small plate or bowl. Now add the black peppercorns, cloves, cardamom and cinnamon stick to the skillet. Stir again for just another minute or two until fragrant and then quickly remove. Next, add the dried red chilies and curry leaves. Stir for just 1-2 minutes and then remove. Lastly, add the coconut flakes along with the nutmeg & turmeric. Stir fry for just another minute or so and remove. Let all the spices cool and then grind together into a coarse powder using a spice mill or clean coffee grinder. Store in a clean airtight bottle or container for up to 2-3 months.
************************************************************************************************
Bisi Bhele Bhath is a great way to incorporate vegetables into your diet, there are no hard and fast rules on which vegetables to add but you could use potatoes, green peas, carrots, eggplant, cauliflower, green beans… just cut the veggies into bite size pieces that are fairly equal in shape & size.
BISI BHELE BHATH
Ingredients:
¾ cup toor dal (split yellow pigeon peas)
1½ cups rice (any long grain variety will work)
1 medium onion, finely diced
2 cups vegetables (green peas, potatoes, carrots, green beans or edamame work well)
½ cup roasted unsalted peanuts (you could also substitute with cashews instead)
½ cup desiccated coconut flakes (unsweetened)
salt to taste
3-4 heaping tbsp of BBB masala powder
1 tsp turmeric (haldi)
½ tsp red chili powder (to taste)
1½ tbsp tamarind paste (or tamarind powder)
1 tsp black mustard seeds
1 tsp cumin seeds
3-4 fresh small green Thai chilies, slit in half lengthwise
6-8 fresh curry leaves
pinch of asafetida (hing)
2-3 tbsp ghee (clarified butter) or you could use oil (vegetable or canola)
freshly chopped cilantro leaves for garnish
METHOD:
In a medium size soup or stockpot, add the toor dal with 2 cups of water. Bring to a good boil, reduce the heat, cover and let simmer for 10-12 minutes until the dal is only partially or half way cooked. Alternatively, you could do this in a pressure cooker as well if you prefer.
At this point, you can add the rice along with 3½ cups of water. Bring to a good boil, cover and let simmer for 12-15 minutes. The rice and dal should be fully cooked and have a slightly thick and creamy consistency.
In a sauté pan or wok on medium high heat, add 2 tbsp of ghee or oil. When hot, add the onions and stir fry until translucent. Then add the other vegetables in batches, making sure to add the ones that take longer to cook first. Traditionally, the vegetables are usually boiled along with the rice but I have found that stir frying them separately adds a whole other layer of depth and wonderful flavor to the dish. Stir fry the vegetables for 4-5 minutes and then add the peanuts, coconut, salt, BBB masala, turmeric and red chili powder. Mix well and add the tamarind, let cook for another 3-4 minutes. Once the vegetables are fully cooked and tender, add them to the rice and dal mixture. Stir well to combine. Do a final check of the seasonings, you may need to add a little salt if needed. BBB has a texture and consistency similar to risotto. Transfer to a serving dish and garnish with freshly chopped cilantro leaves.
Now to the same sauté pan or wok on medium high heat, add the remaining tbsp of ghee or oil. When hot, carefully add the black mustard seeds. When the splattering stops, quickly add the cumin seeds, green chilies, asafetida and curry leaves. Let fry for 30 seconds and then pour the hot oil mixture carefully over the bisi bhele bhath. Serve with a yogurt and papad.
You Should Also Read:
South Indian Rice Recipes
Vangi Bhath Recipe
Tomato Rice Recipe


Related Articles
Editor's Picks Articles
Top Ten Articles
Previous Features
Site Map



Follow @SadhanaGinde
Tweet



Content copyright © 2018 by Sadhana Ginde. All rights reserved.
This content was written by Sadhana Ginde. If you wish to use this content in any manner, you need written permission. Contact Sadhana Ginde for details.