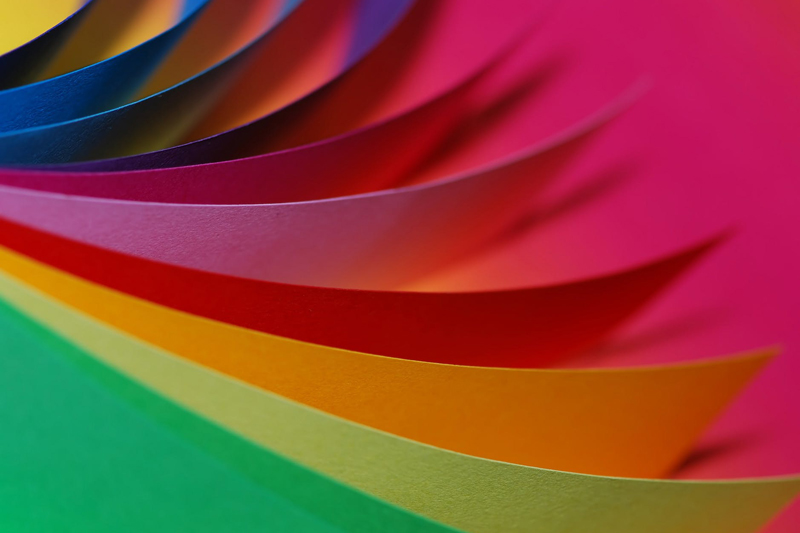 In paper crafting, a good pair of scissors and a reliable craft knife are usually enough to get your cutting tasks done. Certain projects, though, could benefit from specialized cutting tools that give more precise results, or that save time and effort – something to consider if paper crafting is a source of income for you.

Below is a list of other tools used for cutting paper. They're not essential for paper crafting, but it helps to know what else is available should the need arise in the future. As with all sharp objects, exercise caution when using them, and keep them out of reach of children and pets.

Parchment Craft Scissors. A curved, fine-tipped scissors used for cutting paper between perforations in parchment craft.

Scherenschnitte scissors. Designed for scherenschnitte or papercutting, this scissors has a short, straight, sharp and pointed blade that makes intricate cuts on paper.

Rotary Cutter. A rotary cutter is a circular blade mounted on a handle, much like a pizza knife. It's a quilting tool for cutting sections and curves on fabric, but works on paper as well.

Paper Guillotine. A standard tool in many offices, a paper guillotine can cut a straight edge on several sheets of paper at a time.

Mat Cutter. A tool for cutting a square or rectangular window in mat boards used for framing. The mat cutter can cut the board at 90 degrees (perpendicular to the surface) or at a 45 degree angle, which is also ideal for making boxes that need beveled edges or mitered corners.

Circle Cutter. A circle cutter cuts perfect circles in different sizes. It works like a compass, with a blade that pivots around a center.

Die Cutter. Think of it as a heavy-duty decorative punch. A die cutter machine can cut large fancy shapes using interchangeable templates or dies. Some die cutters also double as embossers.

Fringer. A special tool used in quilling, a fringer is a handheld device into which you "feed" a strip of quilling paper, and a set of teeth cuts fringes along one edge.

Shredding Scissors. A shredding scissors has several blades that cut paper into strips. This is useful for making long fringes along the edge of a piece of paper. You can also cut across strips to make confetti.

Paper Shredder. A small manual desktop shredder for letter-size (A4) sheets can crank out wonderful packing material for gift bags and boxes, or paper "nests" for display.

You Should Also Read:
Paper Cutting Tools


Related Articles
Editor's Picks Articles
Top Ten Articles
Previous Features
Site Map





Content copyright © 2023 by Mia C. Goloy. All rights reserved.
This content was written by Mia C. Goloy. If you wish to use this content in any manner, you need written permission. Contact Mia C. Goloy for details.