Coffee Grounds and Houseplants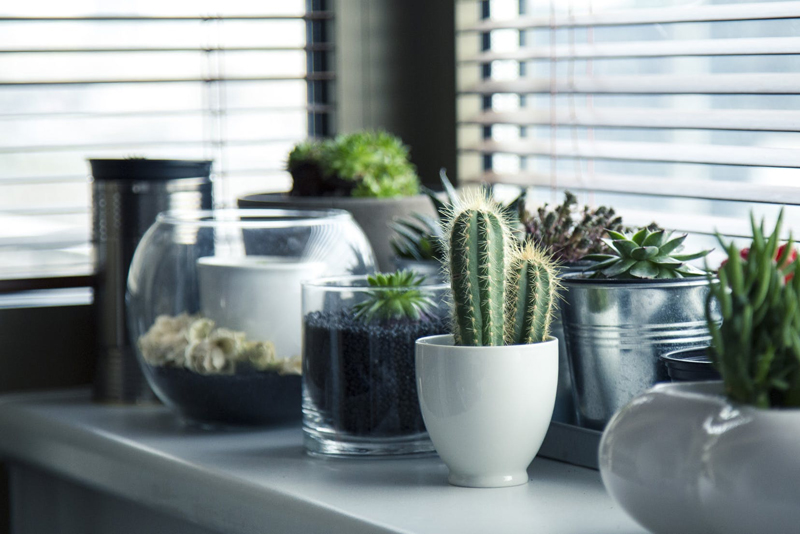 People love to do everything they can to give their beloved houseplants a boost. Sometimes, people do things that aren't necessarily good for their houseplants in a misguided attempt at giving them an extra dose of love. Putting coffee grounds and brewed coffee into the container your plant is growing in may seem like a good idea, but it really isn't.

Coffee grounds are often used in composting and are a great source of nitrogen. Unfortunately, most houseplants are not in an environment that is conducive to the breakdown of the coffee grounds that is necessary for the nitrogen to become available. Houseplants are usually potted up in a soil-less mix that is sterile. This means that there are no bacteria or organisms present to decompose those grounds. What you will most likely get is moldy coffee grounds mixed in with your potting mix.

Ideally, stick with sterile potting mix and don't attempt to mix organic matter in with it. Likewise, you will get the best results using fertilizer made for houseplants. Do not worry too much about using synthetic fertilizers that are higher in phosphorous, which can be a concern when applying to areas outdoors that drain to a watershed or lake. Plants kept in pots indoors are exempt from the eco-conscious worries because they are an ecosystem all their own.

Some people are already aware of the incompatibility of coffee grounds with soil-less potting mix. Some of those same people believe that pouring an old cup of brewed coffee into a planter offers some benefit. That is rarely the case. Brewed coffee is acidic, which is only favorable to a few houseplants, such as azaleas. Plus, a lot of people have creamer in their coffee: not something you want in your houseplant's pot! Avoid pouring coffee into your houseplant's pot for the purpose of lowering the pH; there are better methods.

When growing azaleas and other acid-loving houseplants, purchase a fertilizer made specifically for that purpose. There is little else you may want to do for these plants. Pouring coffee in their pots may smell nice at first, but who knows how you may feel about it later.

Adding coffee grounds or brewed coffee seems like a natural way to provide additional nutrients to your houseplants, but indeed, it isn't. Houseplants are kept in an environment that is created especially for them and neither grounds nor brew have any place in it. Instead, opt for potting mixes, fertilizers and supplements designed specifically for houseplants. The results will be the all the proof you need.




This site needs an editor - click to learn more!

You Should Also Read:
Water Quality and Your Plants
Recognizing and Treating Root Rot
Houseplants Newsletter




Related Articles
Editor's Picks Articles
Top Ten Articles
Previous Features
Site Map





Content copyright © 2021 by Lisa Beth Voldeck. All rights reserved.
This content was written by Lisa Beth Voldeck. If you wish to use this content in any manner, you need written permission. Contact BellaOnline Administration for details.