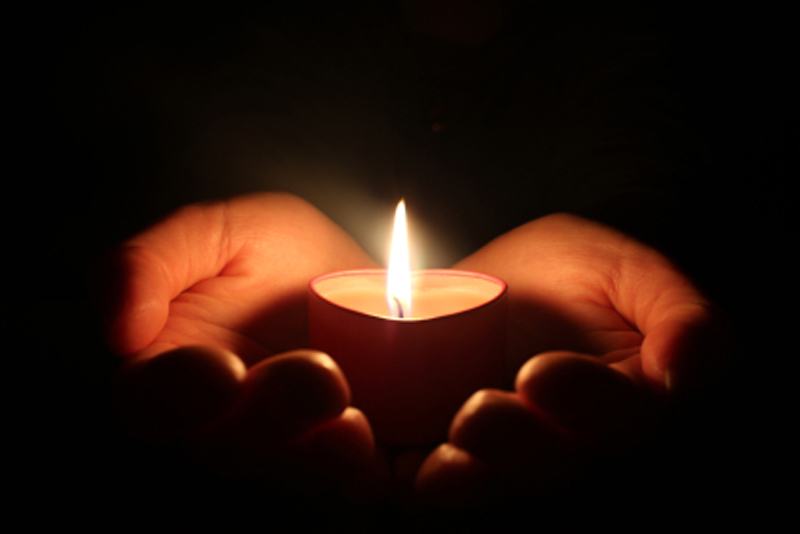 When the Fool started his journey through the World of Tarot, he was pure and innocent. As we walked through the Major Arcana, he learned lessons about who he was and who he could become.

While the Major Arcana holds the bulk of lessons learned for the Fool, the Minor Arcana also plays an important part in his journey. The suits of the Minor Arcana define and refine the Major Arcana archetypes. These four suits are literally the spice of life.

As we start our journey through the Land of Wands it is important to remember that these cards represent the inner journey of dreams, visions and intuition. Wand people are the poets, the writers and the dreamers.

The Bard stands on a hill overlooking the ocean. In one hand he holds a crystal ball shaped like the world. In his other hand he grasps a wand while another wand stands upright in back of him. He is deep in thought as he contemplates the crystal ball. Beneath it's smooth surface he watches the different pathways of his life play out. He understands that these pathways are simply what could be and not necessary what would be. He always has the power within him to change his future. The question is simply which pathway to choose.

His life in the Land of Wands is a good one. He is a poet, a writer, and a Bard. He touches the heart and spirit of his friends and family through his words and plays. People come from miles around to watch, listen and learn.

On the other hand, he would love to see more of the world. The urge to travel had begun to take route a year or so ago. Would it be wise to leave behind that which he knows and loves for that which is uncharted and new? He knows in his heart and soul that he will always return to this place. It is his home and sanctuary. But, he also knows that his spirit needs the opportunity to learn and grow elsewhere as well.

He draws his red cloak closer around him. This cloak represents his passion and is the symbol of his trade. Only a Bard of high regard could wear such a cloak. However, would this cloak be anything more than red cloth in a bigger more sophisticated place?

He knows he will be leaving shortly. His decision has already been made. He just has to allow his mind to wrap around his choices. He has a lot to do before he can make his departure. Feeling a sense of excitement beginning to brew within him, he turns his back to the sea and walks away.

If the Two of Wands appears in your cards, you might be facing a spiritual crossroads. Sometimes it is far easier to hang on to what you have then to take the leap and experience the unknown. But, sometimes the unknown provides vital lessons for you to learn in this lifetime. Maybe it's time to step outside of your comfort zone and experience what life has to offer.








Related Articles
Editor's Picks Articles
Top Ten Articles
Previous Features
Site Map





Content copyright © 2023 by Linda J. Paul. All rights reserved.
This content was written by Linda J. Paul. If you wish to use this content in any manner, you need written permission. Contact Linda J. Paul for details.