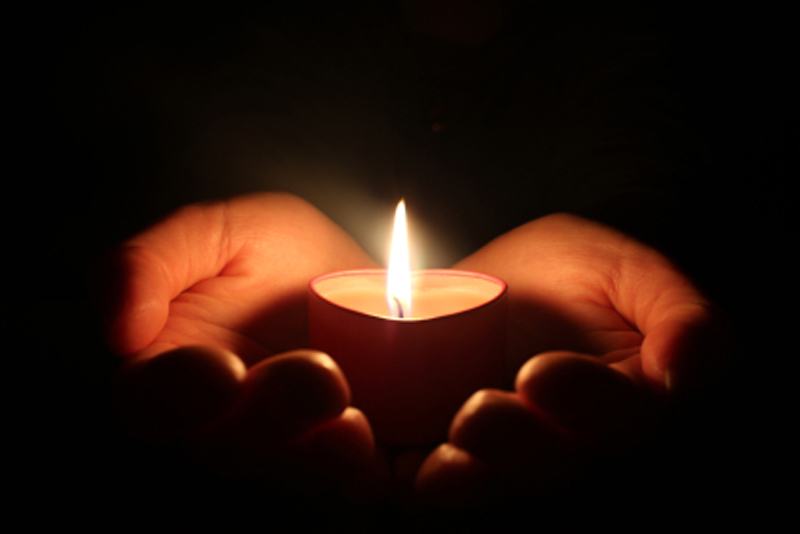 Let's forward ahead 3 years in the Land of Cups. When last we visited, the young female healer and the old healer had joined forces to bring healing and comfort to the people of their village. The young male healer had left on a journey to explore other options. And, the young female healer had given birth to a son she feared would never get to know his father- the young male healer.

Three years later, we find that the young male healer has returned from his journey to find his son and his new wife waiting there for him. He had learned that this tiny village was the place that he belonged. He and his wife are now happily married and have since had another child. They are content and eager to begin their new healing practice as well as their new life together.

The old healer has passed on, but there is not a day that goes by that his past wisdom and guidance isn't appreciated and recognized. His memory will always live on in the hearts of his family and friends.

All is well in the Land of Cups.

If the Ten of Cups appears in your spread, it is telling you that you have reached a point of happiness and emotional achievement in your life that has been a long time coming. This card is often looked upon as the marriage card. It is the culmination of all your emotions, both good and bad. It is the happy fairy tale ending after the rest of the story unfolds.

We, as human beings live in a world based entirely upon duality. We can't fully appreciate happiness until we have experienced what happiness is not. Adversity allows us to grow and develop into the multi-faceted beings which we are.

As we have walked the journey through the Land of Cups, we have witnessed heartache, bliss, fear, love, hope, despair, compassion, and all of the other emotions that are part of the totally human condition we call life.

So, live, love, laugh, enjoy the seasons of your life as they arrive and depart and never cease to be amazed and surprised! That is the message the Suit of Cups brings to us.






Related Articles
Editor's Picks Articles
Top Ten Articles
Previous Features
Site Map





Content copyright © 2022 by Linda J. Paul. All rights reserved.
This content was written by Linda J. Paul. If you wish to use this content in any manner, you need written permission. Contact Linda J. Paul for details.