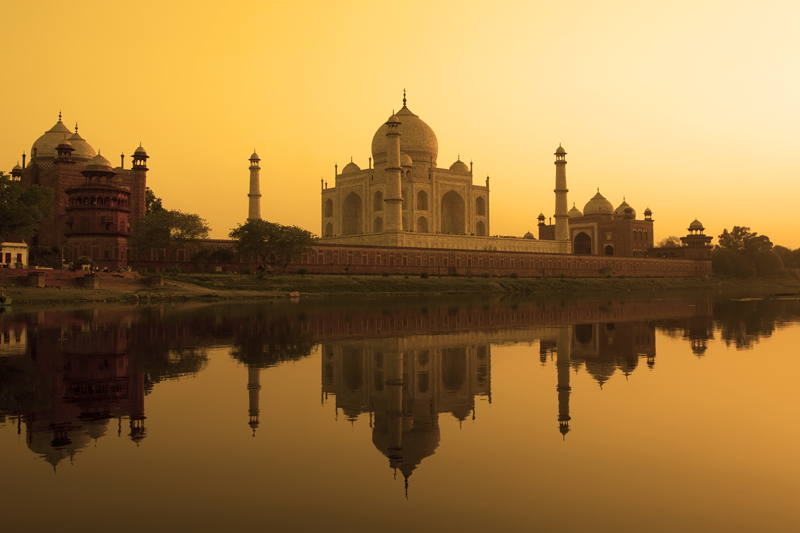 Chana dal is actually the inner kernel of a variety of chickpea known in India as "kala chana" or black chickpeas. They are not actually black in color, just darker than the more common familiar chickpea variety. Chana dal is produced from black chickpeas by removing the outer layer and then splitting the inner kernel. Chickpeas are a wonderful source of protein and are also very high in dietary fiber and calcium.
Chana dal is very commonly eaten throughout India and there are literally hundreds of recipes available. I am a big fan of chana dal and even like chana dal based desserts - yes, that's right - desserts! It may sound odd, but I assure you, the taste is absolutely delicious! This particular recipe is for Chana Dal Payasam, a favorite in South India especially. This delicious dessert is made usually for religious ceremonies, special holidays and celebrations.
Chana dal payasam is a bit hard to describe, referring to it as a type of soupy porridge or a thickened soup simply doesn't do it proper justice. So I encourage you all to give it a try, I am sure you won't be disappointed! The addition of a banana is optional, I just like the taste and it's a great way to use that over ripe banana.
Jaggery is an unrefined sugar usually made from sugarcane but can also be made from the sap of the palm tree (palm sugar). It has a darker color and a very distinct taste and flavor. Jaggery is available in most large Indian grocery stores, otherwise simply combine 1 cup of dark brown sugar with 2 teaspoons of dark molasses.
CHANA DAL PAYASAM (South Indian Chana Dal Dessert)
Ingredients:
1 cup chana dal, soaked overnight in enough water to cover, drained & rinsed well
¼ cup golden raisins
½ cup toasted almonds or cashew pieces (unsalted)
½ cup jaggery, to taste
1 small banana, cut into small pieces & mashed well (an over ripe banana works well)
½ tsp freshly ground cardamom powder
pinch of saffron strands
½ to 1 cup thick coconut milk (or you can use milk)
2-3 tbsp ghee or butter
toasted coconut flakes for garnish
METHOD:
In a medium saucepan on medium high heat, add the chana dal along with just enough water to cover (around 1½ cups of water). Bring to a good boil, cover and cook on low heat for 15-20 minutes or until the dal is thoroughly softened. While the dal is cooking, check periodically, stir and add water as needed. But don't add too much water, just enough water to cook the dal. There should be very little water left in the pot once the dal has finished cooking. If you have too much water remaining, you can either boil it off or pour it off very carefully & slowly as a last resort.
Once the dal is thoroughly cooked, mash into a softened paste. The back of a wooden spoon works well for this task; mash until desired consistency is achieved. The consistency is similar to that of mashed potatoes. Personally, I just give it a little mash -- I like the varying textures, but if you prefer a smoother consistency -- then by all means, mash away. Remove the mashed dal from the saucepan and keep aside until needed.
To the same saucepan on medium low heat, add the ghee or butter. When melted, sauté the raisins & nuts. Once the raisins have slightly plumped, add the jaggery & mashed banana. Let the banana cook for a few more minutes and then add the mashed dal. Stir until well combined and fragrant. Now add the saffron strands & cardamom powder. Next, slowly add the coconut milk a little at a time, keep stirring to combine all the ingredients. Let the mixture cook until the desired consistency is reached. The consistency varies depending on personal preference but you can either eat it like a pudding or like a thickened soup. Garnish with toasted coconut flakes and serve either hot or cold. My favorite way is to serve it slightly warmed like a thickened pudding with a dollop of vanilla ice cream but this delicious & unique dessert is good served anyway.
VARIATIONS:
You could also make this dessert using moong dal (split & skinned yellow dal)
instead.
You Should Also Read:
Besan Ladoo Recipe


Related Articles
Editor's Picks Articles
Top Ten Articles
Previous Features
Site Map



Follow @SadhanaGinde
Tweet



Content copyright © 2022 by Sadhana Ginde. All rights reserved.
This content was written by Sadhana Ginde. If you wish to use this content in any manner, you need written permission. Contact Sadhana Ginde for details.