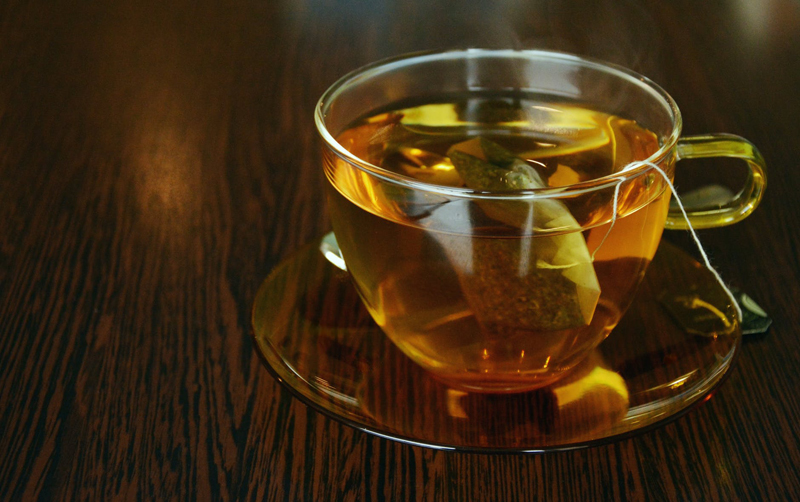 Tea and Poetry

The month of April has been designated as National Poetry Month. It was inaugurated in America in the year 1996. According to Poets.org, National Poetry Month was instituted to recognize and celebrate poetry and its impact on culture in America.

Publishers, the local libraries big and small, bookstores and many other literary businesses will not only promote poetry but they will hold festivals, displays, workshops, readings and poetry slams. Poems have made many an impact on and in our culture and while poems can have many a genre, we can all agree that poems can move us emotionally. They can be happy, sad, and angry, show despair and angst and finally make us smile with stanzas of love, whimsy, and even nursery rhymes for the littlest among us.

So I thought I'd honor National Poetry Month with Tea and Poetry. I found inspiration in an author and poetess named Eileen Spinelli. She is a poet and creative writer/teacher and proud mom of seven! She has authored many award winning children's books. She currently resides in Philadelphia and is married to the very famous author and Newberry Award winner Jerry Spinelli.

Mrs. Spinelli writes from life experience. She enjoys sharing these experiences with the children. She was a mom that had many years of her own personal experience actually reading to books to her own children. She wanted not only to be a clever author/poet, but she wanted to actually teach the children while they'd listen to a story or a poem. Mrs. Spinelli wanted to instill a moral of sorts at the end of the poem or story.

Eileen Spinelli is a collector of things. She loves to go to garage sales, and adores flea markets. While on her trips to go to these sales, she has developed a love of tea pot collecting! Imagine the inspiration that happens when acquiring this newly collected tea pot. One can surely wonder how many cups of tea was made in that pot or even wonder what people had served tea from that pot and who they were!

It was no wonder then, that Eileen Spinelli wrote the Tea Party Today: Poems to Sip & Savor for the children ranging in the age group of 4-8 years old. Her twenty poems are charming and delightful. There is also a little tea tip shared with the young reader on the bottom of each page. Mrs. Spinelli also includes recipes as well.

Eileen Spinelli proves she has a love of tea, perhaps had plenty of tea parties growing up. One cannot help feel a tug at the heart in remembrance of times gone by. For one example, her poem Shopping for Tea poem, she asks the children what type of tea should she buy, and she then lists eleven types. Mrs. Spinelli ends her cute poem by writing, "Oh, just give me one of each". And the corresponding tea tip that went with that poem was to encourage a tea tasting party, and she goes on to convey to the children that one needs at least five types of tea to have a good tea tasting party.

Mrs. Spinelli instills a love of tradition, as well as politeness and etiquette. And the children love the rhymes about tea.
Enjoy a great cup of tea and great book of poetry or read one to your little one to promote National Poetry Month.

*The book Tea Party Today: Poems to Sip & Savor was borrowed from Mary Caliendo's local public library.



Related Articles
Editor's Picks Articles
Top Ten Articles
Previous Features
Site Map





Content copyright © 2022 by Mary Caliendo. All rights reserved.
This content was written by Mary Caliendo. If you wish to use this content in any manner, you need written permission. Contact Mary Caliendo for details.