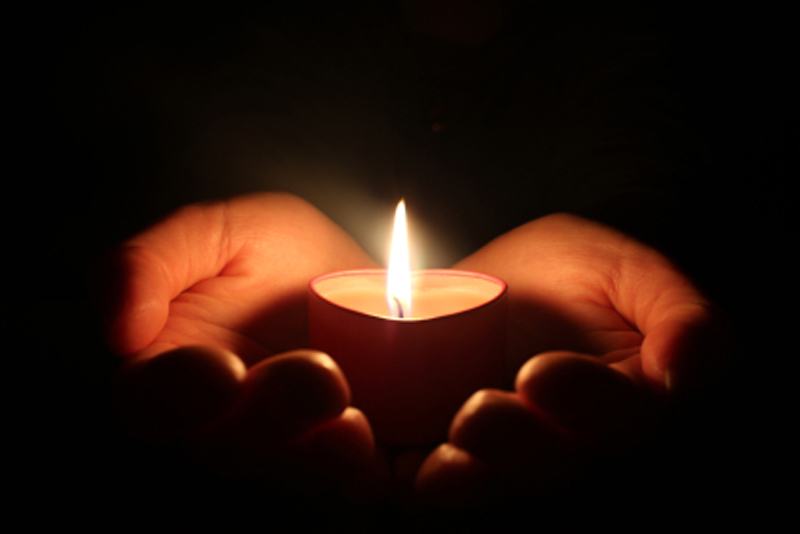 We have all dealt with times in our lives where it seemed the wisest choice was to just give up and walk away. But, walking away doesn't necessarily mean that you are getting rid of your problems. In fact, sometimes not standing your ground and working through your problems only intensifies the issues you are facing.

This is the dilemma the young male healer is facing in the Land of Cups. He stands poised at the crossroads of his life. Behind him are eight cups which should contain his hopes and dreams. But, the cups are empty.

He should be happy and fulfilled. He is working with a female healer who is extraordinarily intuitive and skilled. And to be completely honest with himself, his working relationship with her is rapidly turning into something so much more. He has patients that are very satisfied with the care he gives them. Plus he has the best older healer in the land as his guide and mentor.

But, there is something missing. This isn't what he wants or needs. He honestly doesn't know at this point what it is he does want. He only knows that the present situation doesn't seem right.

He sits in silence for a time staring at the empty cups in front of him. Eventually he stands up, shoulders his pack and walks away without looking back.

If the Eight of Cups appears in your spread, it is asking you to face some pretty serious issues in your life. Walking away might seem to be the right answer. But, it truly isn't unless you have faced the issues that you feel are compelling you to run away in the first place.

Feeling empty and unfulfilled in your life doesn't come from external forces. These feelings plague you when you are sitting in the passenger seat and letting someone or something else do all the navigating. The main thing to remember is that it is you and only you who holds the key to your happiness.

This is not to say that sometimes making a new start isn't the correct choice. There are times when things are so complicated or confused that starting over is necessary. However, when the dust is settled and there is time to rethink and regroup, the issues still must be faced and dealt with before you can completely go forward again.

As the young male healer makes his way into the forest, the young female healer is looking for him. She has some wonderful news to tell him. He is going to be a father!

But unfortunately, there is a very good chance that he will ever meet his son. Of course, fate might step in and make him turn around. Life is funny like that.


Related Articles
Editor's Picks Articles
Top Ten Articles
Previous Features
Site Map





Content copyright © 2022 by Linda J. Paul. All rights reserved.
This content was written by Linda J. Paul. If you wish to use this content in any manner, you need written permission. Contact Linda J. Paul for details.