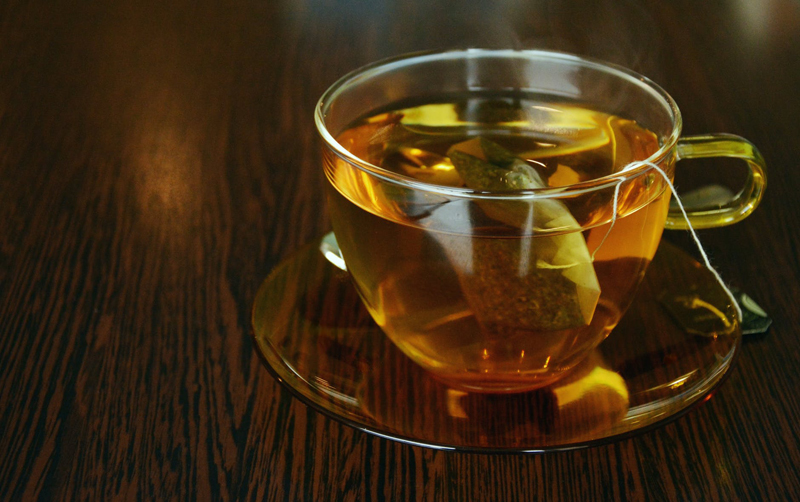 Beneficial Tea Smoothies

Tea has "caught on" like wildfire in America in recent months. More and more in coffee houses, fast food chains and restaurants drinks or foods will contain some type of tea in them or even sprinkled on them! Throughout the world, tea is the most consumed beverage. Water, believe it or not comes in second to tea because of the sheer volume in which tea is drunk.

Why? Because tea tastes good; and as recent scientific and medicinal studies are proving, tea is healthful and beneficial. Tea is packed with antioxidant power and beneficial polyphenols.

Green tea is most widely proclaimed as the single most beneficial tea. So today one has a greater option in which to drink green tea. For example, why be bored just drinking your same old steeped brew? Why not enjoy a homemade smoothie enhanced with green tea? Green tea smoothies can make for the perfect on-the-go breakfast, or mid-afternoon snack.

The possibilities are endless of the combinations one can use to make a homemade green tea smoothies and will only be limited by your personal taste.

Here is a recipe for a green tea smoothie that is super easy to make and will provide a great deal of vitamins in a fun drink.

For healthy alternative drinks like smoothies, the use of bagged or loose green tea is interchangeable. It is your personal favorite and your choice.

Basic requirements to know before embarking on your smoothie adventure:

*These recipes require the use of a blender. Hand-held or regular is up to you.

*Always before making the actual smoothie, brewing your tea always comes before the start of your recipe, so a kettle or pot is mandatory! Brew your green tea using your preference and let steep for at least five minutes so that it is strong. It also needs to cool.

Tropic Tea Blast

Here's what you will need:

Brewed green tea, cooled and steeped in at least 4-6oz of water.
½ banana
½ C of pineapple (can use fresh or canned)
1 C of crushed ice

In your blender add your crushed ice. Second, add the banana and pineapple- pulsate or whip this until smooth. Lastly, add the cup of freshly brewed green tea. Blend this to ensure that it is mixed.
That's it! This makes 1 glass of Tropical Tea Smoothie. Any cook can double or triple this recipe to yield two to three servings.
This particular recipe contains about 100 calories.

Here are some facts on smoothies:

*One can add berries and even juices, yogurts and fresh citrus to the smoothie.(be careful not use items that contain a lot of sugar)
*One can further "amp up" the smoothie by adding wheat germ (about 1/3 C
*Mangos and kiwi will add even more tropical fare.
*Add some oatmeal to the smoothie for great benefit
*Bananas, berries, mango, kiwi, oatmeal and wheat germ all add great fiber to the drink.
*Add peanut butter for protein.
*Kids love to use a blender and smoothies. But to some kids, the blender is a scary loud sound. By reassuring the blender is easy to use, the children are happy to know that they will receive a drink that feels more like a snack than a meal.
*Adding in the different fruits and vegetables will provide a nutritional way to get even the worst finicky eater to eat.
*honey is a great alternative to sugar
*It is known that citrus fruits like lemon will enhance the effect of the tea's effectiveness.

So here's to getting your green tea each day and having a good time in the kitchen with family/kids. Smooth!

Enjoy!



Related Articles
Editor's Picks Articles
Top Ten Articles
Previous Features
Site Map





Content copyright © 2022 by Mary Caliendo. All rights reserved.
This content was written by Mary Caliendo. If you wish to use this content in any manner, you need written permission. Contact Mary Caliendo for details.