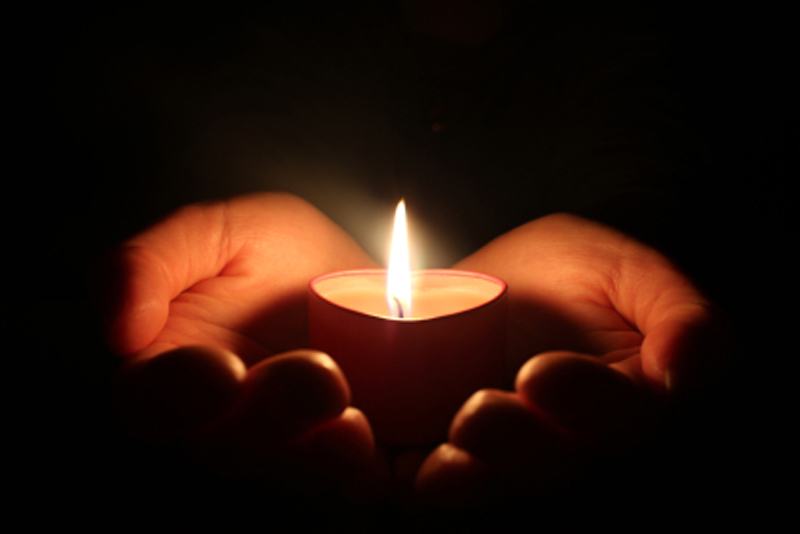 As the Fool makes his way through the Land of Pentacles, he encounters many different types of Pentacle people. He has met the juggler and the apprentice. And now, he finds himself face to face with the hoarder.

In the progression of Pentacles we first met the juggler who is constantly juggling finances to make end meets. But, in the next card he had found his confidence and fine tuned his skills. And, he was selling his goods.

However, when we meet him once again in the Four of Pentacles, he is in danger of becoming a hoarder of what he has obtained. He sits on a chair with a Pentacle wrapped in his arms, one on his head, and one held firmly under each foot.

He has made it to the big city, which is reflected in the background. He is wealthy and his business is thriving. But, he doesn't realize that he is trapped by his own fear of letting go of some of that which he has earned. It is, in essence, holding him prisoner.

His whole world revolves around his finances. He is alone and lonely, overworked and exhausted. His back is turned to the window, so he isn't even aware that there is a life outside of the small box he has created for himself.

While the Four of Pentacles may indicate hoarding one's wealth on one hand, it also indicates that one has found financial stability and an understanding of self gain. All the character in this card has to do is release his strangle hold on what he perceives to be vitally important. There is a world around him that is just waiting for him to recognize.

If the Four of Pentacles shows up in your layout, perhaps it is time to take a deep breath and really look around you. In your quest for the mighty buck are you ignoring your relationship with your friends and family? When was the last time you took a non-working vacation, or even just planned a weekend getaway?
Is your job draining every last ounce of energy that you have?

Unlike the character in the Two of Pentacles who has to juggle to make ends meet, you are in a position where you can definitely afford to take some time off. You may need to learn to delegate more and to trust that your business can run without you for a few days. You will be refreshed and recharged when you return to the daily grind.




Related Articles
Editor's Picks Articles
Top Ten Articles
Previous Features
Site Map





Content copyright © 2022 by Linda J. Paul. All rights reserved.
This content was written by Linda J. Paul. If you wish to use this content in any manner, you need written permission. Contact Linda J. Paul for details.