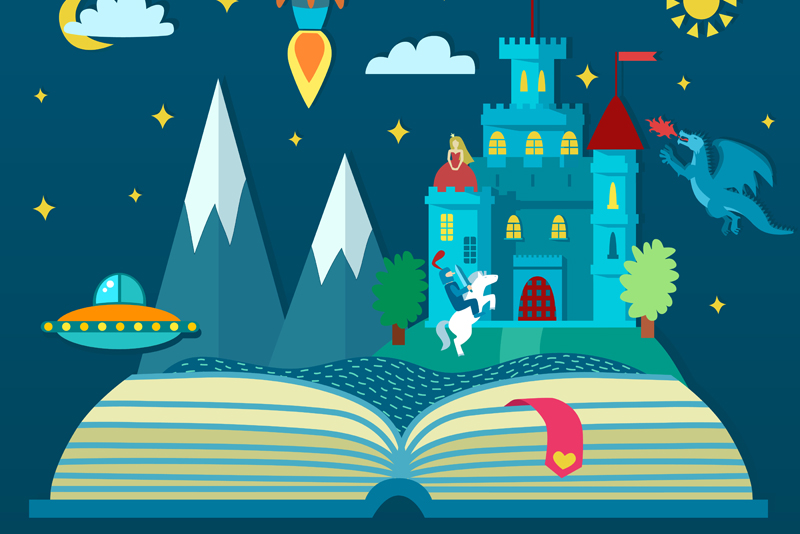 What is writer's block? It's that feeling you get in the pit of your stomach when you look at a completely blank piece of paper or an open word processing program. Maybe you won't come up with anything interesting to write about today. Maybe your words will go down on paper like a pile of tangled spaghetti instead of a soothing glass of wine. Maybe the character you developed decides to do something uncharacteristic and ties you up and blindfolds you before diving into a future, unwritten plot. Sometimes the creative muse doesn't seem to be available. Sometimes you just want to put your head down on your desk and cry.

There are a few lucky golden writers (yes, it's okay to hate them) who claim to have never suffered from writer's block. Alas, I can't claim to be one of them! In fact, I've suffered enough to develop some techniques that have worked for me and that I hope may work for you.

Write, come rain or come shine
Set up some writing goals for yourself. Do you want to write one page a day? Three pages a day? One picture book a month? One young adult novel a year? If you sat down at your desk and wrote just one page a day at the end of the year you could have a 365-page novel. But I can hear you thinking..."How can I write a page a day if I have writer's block?" Read on.

Try to forget about creating art
This seems like strange advice but until you get out of your writing slump, stop trying to put pressure on yourself to create "high art." What if you had to cook a gourmet dinner every time your husband or children wanted to eat? What if you had to write a masterpiece every time you were asked to put together a business report? What if you had to hit a home run ever time you played ball in the backyard with your kids? You get the idea. We don't have to excel every time we work on something. Get out your tools and work! Or as my mother used to say when I was procrastinating "Get to it and do it!"

Don't be too hard on yourself
If you had the flu, would you push yourself to give a dinner party? Right now you have a writing flu. Your head feels kind of gluey. Nothing seems to want to pop out. Just take it slow. Drink a cup of hot tea, put some words on the page and whatever you do don't let the critic in yourself out. Keep that inner editor in a tiny steel cage with no windows for now. Just like the flu, this writer's block will pass. You'll look, feel and write better soon. I promise.

Work on more than one project at a time
Once again, this tip might strike you as a little strange. After all how can you write more than one book if you have writer's block in the first place? I'm one of these types of people who thrive on variety. If I have several different projects going on, I tend to stay more engaged. And being more engaged helps my writing go more smoothly. If you're a person who thrives on
variety this might work for you as well.

Research
Sometimes when you can't come up with new ideas, it's best to take some time away from writing. One really productive exercise is to do some further research on your topic. Go to the library for a day or two, buy a book on the subject you're researching or visit your local museum. Set up an appointment to interview an expert for your current project or a future one.

Create a writing springboard box
I have a huge index card box on my desk. Whenever I see a photo or an illustration in a magazine that I really love I cut it out, paste it on an index card and put it in there in no particular order. If I hear a line of dialog when I'm walking in a crowd, or a line from a movie that sticks in my head or some lyrics from a song that I love, I write them down on index cards and put them in there. So what's the purpose of this box filled with my favorite things? When I'm feeling uninspired, I take out that box, look at the pictures and read the words and it provides a source of energy for new thoughts and new ideas.

Lighten up
Think about it this way. Your current writing maladies have been shared with some of the greatest writers of all time. And for laughs I would recommend the movie, "The Muse" by Albert Brooks about how a down-on-his-luck writer finds and woos a stubborn muse played by Sharon Stone.

Don't worry. Worrying never helps. Unless you're Albert Brooks and it becomes part of your story. Your creative juices will start flowing again and then you won't be able to get words down on a page fast enough!




Related Articles
Editor's Picks Articles
Top Ten Articles
Previous Features
Site Map





Content copyright © 2022 by Annamaria Farbizio. All rights reserved.
This content was written by Annamaria Farbizio. If you wish to use this content in any manner, you need written permission. Contact Annamaria Farbizio for details.