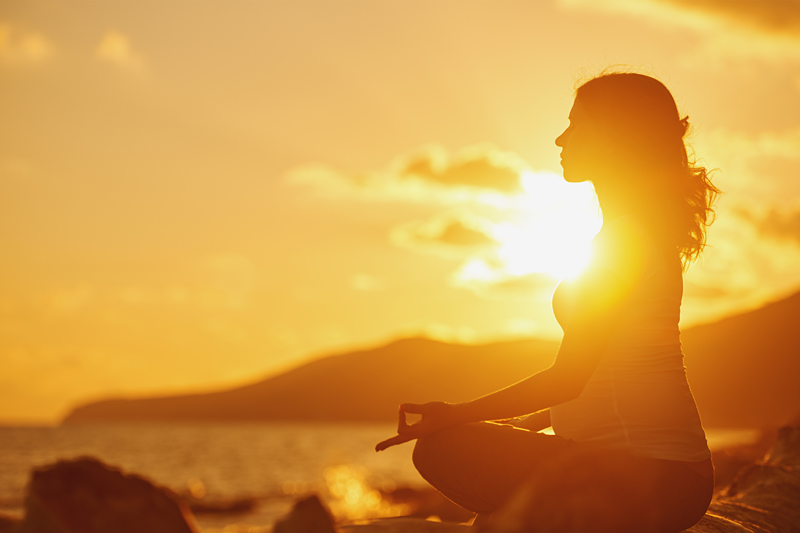 Have you ever had a feeling about something and wondered whether or not you should disclose it, including to the person it's about? One of the classic annoyances of intuition and other clairvoyant tendencies is that you don't always get to pick and choose what you see, but with a few guided questions, you can decide the best way to handle what you're getting.
If you have children or a beloved animal friend it's easy to see how some caring intervention isn't only desirable but necessary in keeping those we love safe. They depend on us to protect them from obvious and not so obvious dangers.
When it comes to our intuition or plain ol' gut instincts, unless those instincts have to do with our own situations, we won't usually be dealing with people that are dependant on us, at least not for their survival. So, having some guidelines as to how much intervention may be too much, is something that can help put some of those worrisome nights to rest.
It really can feel like the two worlds, what we sense and what we live, are at constant odds with each other. When you feel eminent danger for someone or that they are about to be taken advantage of, there may be boundaries that are keeping you from pulling out the stops to try and save the day.
We live in a world of free will. Each of us is granted the opportunity to do what we think is best or even what we know isn't but choose to do anyway, again and again. For some people there is a danger or a risk factor that for them is something they not only want to live, but need to with the thrill of a challenge or even the hopes of changing someone into something they want them to be. When people find themselves again and again, with either the same person or groups who are terrible for them, it can help to understand that there's a far greater source than ourselves involved that knows exactly what it's doing.
For people who have habits the Universe is trying to help rid them of, regardless of the day of the week or minor changes here and there, what will usually follow is a great deal of exhaustion, depression and at the very least a sorry disappointment. The universe is giving them as much valuable, personal evidence as possible so there is no confusion as to how their actions and repeat decisions don't work for them. In all likelihood it is precisely those exact habits that are keeping them from obtaining the true happiness and achievement they could obtain if only the artificial thrill could be discarded.
If you are having anxiety or dreams that are affecting you beyond what might be normal for you, ask yourself if there isn't maybe something going on in your own life that could be responsible, such as tension at work, strained relationships or even bad sea food for that matter. Then ask yourself if the person these feelings center around has actually said the words, "I need your help." Just because someone complains or even comes to you crying won't always mean they want or are ready to stop whatever it is that is causing them sadness. They may just want to vent, giving them even more energy afterwards to do it all over again.
Lastly, if people are already familiar with what it is you do, you can always reiterate your willingness to help and should there ever come a time they would like to delve deeper into their situation, you can always make time as well as being a great sounding board to bounce some arial things off of!
Suggested Readings
Elleise
Clairvoyance Editor
Elleise.com


Related Articles
Editor's Picks Articles
Top Ten Articles
Previous Features
Site Map





Content copyright © 2023 by Elleise. All rights reserved.
This content was written by Elleise. If you wish to use this content in any manner, you need written permission. Contact Karen Elleise for details.